Arts Resources for Advent and Christmas
(revised and updated Nov 2022)
Album of Advent Songs from Porter's Gate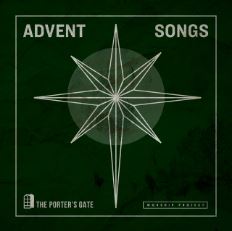 https://open.spotify.com/album/0q3YflR2DQiPytrpHx7lAA
Songs for Advent and Christmas - Various Artists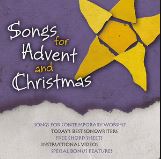 https://open.spotify.com/album/0KatuirGNIdVUG5CMMfZUm
Advent - Liturgical Folk


https://open.spotify.com/album/7889S9MvHgrsjXNxP0d2x4
Glór na nAingeal - Carols in Irish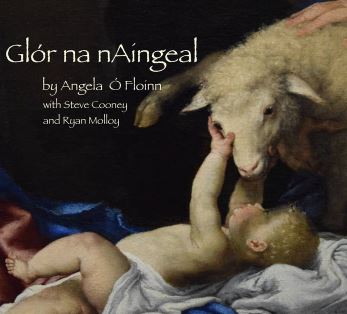 https://irishcarols.bandcamp.com/album/gl-r-na-naingeal-christmas-carols-in-irish
Main article below

Downloads:
Worksheet on Advent Music
Worksheet on Advent Poetry
Advent Pledge

Waiting - Marie Dunne
Awake the Voice - Krista de Tor (lyrics here)
The Promise - Michael Card


O Come O Come Emmanuel - Matt Maher
Online Advent Calendar for 2020, incl arts resources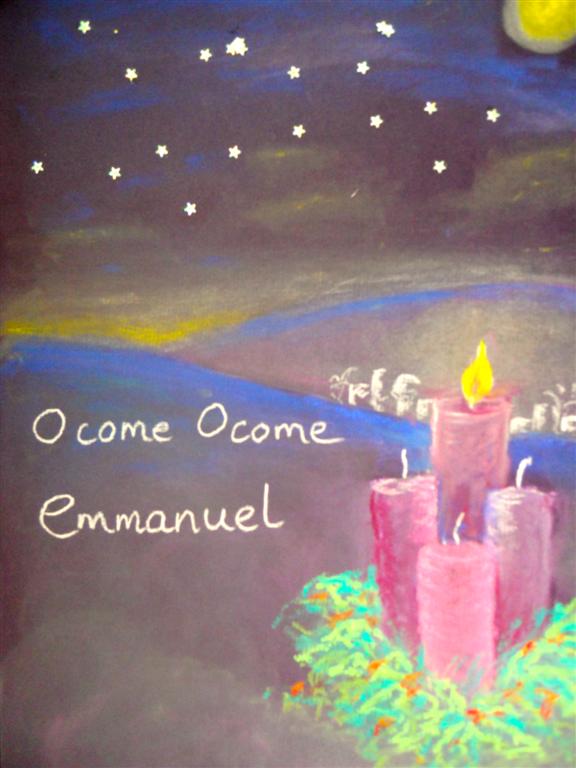 (c) Maureen Regan

Advent has its own distinctive themes and Patrick Kavanagh's poem Advent is always a good starting point, especially with older students, some of whom may be familiar with it from the Leaving Cert English course. It's a useful way into the idea of Advent penance, and the purpose of it: 'the dry black bread and the sugarless tea/Of penance will charm back the luxury/Of a child's soul'. It also fits in with the idea of looking forward – not only to Christmas but beyond – 'And Christ comes with a January flower. After some study the poem could be used in an Advent prayer service, along with some of the great music that illuminates the Advent themes.
Musically, there's an embarrassment of riches on the "Emmanuel" motif – I like Kim Hill's version of O Come O Come Emmanuel from her Real Christmas album, and similarly there's another contemporary version by Sixpence None the Richer on their Christmas album The Dawn of Grace. while Emmanuel, God With Us from Amy Grant's album Home for Christmas is absolutely beautiful. John Michael Talbot's Prepare Ye the Way from his New Earth album captures the spirit of John the Baptist preaching in the

wilderness (clip above) while Michael Card's The Promise (available both on his Christmas album The Promise – A Celebration of Christ's Birth, and on his Final Word album) is a joyous looking forward, as is his version of Immanuel For the ambitious who want something more theological there's also Talbot's Advent Suite (from the Brother to Brother and Painter albums) and Card's The Final Word from the album of the same name. Irish singer-songwriter Johnny Duhan has a striking song Advent 2013 on his 2015 album Creation.
Some other Advent poems by Irish authors - here
For Christmas itself the amount of material is overwhelming. Poetry-wise you could return to Kavanagh for A Christmas Childhood, with its evocative imagery – 'In silver the wonder of a Christmas townland,/The winking glitter of a frosty dawn'. Eliot's The Cultivation of Christmas Trees isn't that well known but is useful for its mature questioning of the commercialism that blights the season, and its concern for the future : 'So that the reverence and the gaiety /May not be forgotten in later experience, /In the bored habituation, the fatigue, the tedium'. Some modern performance poetry has its own wry take on our celebrations: Gerard Kelly's The Gift (from his Rebel Without Applause collection) ends with this exhortation: 'A God is for life/Not just for Christmas', while in Behold I Stand he has a challenge: 'when the nation has finished celebrating/Christmas without Christ/A birthday/Without a birth …. Behold I Stand'. The crass commercialism is sent up in a lighter way in comedian Stan Freberg's Green Christmas (on The Very Best of Stan Freberg and other collections), while Randy Stonehill has a painfully sad take on one man's lonely Christmas in the song Christmas at Dennys from his brilliant Return to Paradise album.
If you really want to challenge some of the more extreme revisions of Christmas do a YouTube search on "politically correct Christmas" and have some fun . For other video material there is usually some Christmas material at the start of any of the film biographies of Jesus, while The Nativity Story from 2006 fleshes out the story from Luke's gospel into a full feature film.
For Christmas prayer services I like to use Christmas music in a modern acoustic or folk-rock vein. There's a wealth of beautiful and striking material on any of Amy Grant's Christmas albums, on John Michael Talbot's Birth of Jesus, Michael Card's The Promise and Kim Hill's Real Christmas. Phil Wickham's album Songs for Christmas is an excellent contemporary album, with fine acoustic versions of Christmas standards and more. Look out as well for Christmas albums by mainstream performers like Peter, Paul and Mary (A Holiday Celebration), Kathy Mattea (Good News and Joy for Christmas Day), The Roches (We Three Kings), The Indigo Girls (Holly Happy Day) , Mary Chapin Carpenter (Come Darkness, Come Light), James Taylor (At Christmas) and many more.
One of the best new resources I picked up was BBC's Liverpool Nativity – a live musical performance of the Nativity story from the streets of Liverpool – a modernised version of the story with contemporary songs from the Liverpool area. It's a little rough around the edges but I found it respectful and infectiously joyful. In particular I use the Three Wise Men segment in a classes immediately after Christmas – they visit the crib singing the Beatles' Lady Madonna! (clip on left). Actually I get a whole week's work out of the three wise men. Apart from this clip there's the various portrayals of them in some of the films about Jesus (e.g. a brief scene in Jesus of Nazareth). T.S. Eliot's Journey of the Magi is the best-known poem about them, though Godfrey Rust (in his collection Breaking the Chains) cheekily continues this poem, imagining the Magi travelling through modern England where people are 'slumped on sofas by four o' clock/rendered senseless by too much dead poultry'! The Roches have a rather quirky version of the song We Three Kings on their album of the same name, but if you'd prefer a traditional treatment try John Michael Talbot's haunting version on his Birth of Jesus album. The Magi have also appealed to artists down through the ages and an internet image search will throw up lots of examples. What I like about the Three Wise Men is that it gives me a chance the deal with themes of journey, searching, finding, idealism, epiphany and gift. And just after 6th Jan, their feast day, it's a great way to start back in class after Christmas.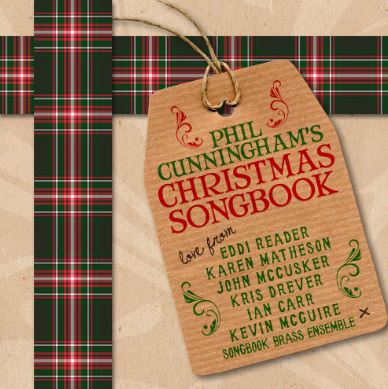 NEW! Acoustic Christmas music album - Phil Cunningham's Christmas Songbook, featuring Eddi Reader.

New! Song 'Always Carry You' by Matt Maher and Amy Grant
Some Advent related poems, published here by kind permission of the author.
WAITING
Drumming fingers on the table,
Toe tapping, where is that bus?
The waiting room busy
With exhausted magazines.
Our waiting is different,
Ssh, listen is that him?
My alb clad arms flapping
Alex, five year old veteran, asks
Can you fly?
Quick look, is that him?
Yes, our waiting is different
Sixty-one years young, Rita
At the fourth child burial in three years,
Her hand over my heart whispers
'Mary brings them to Jesus'
We wait excitedly,
We weed our souls,
We look up,
We wait for
Lord, Saviour,
Brother, Friend
We wait in the dark
We wait in the cold,
We wait for the Light,
We wait for the Light No Darkness Can Quench.
© Joe Mc Donald 2014
THE SENTRY
Your turn, waken up,
Stay awake,
We are community
Some sleep,
Some dream,
Some nightmare
In darkness
My turn to sleep,
Waken me when he arrives
We are community
End of Waiting,
Who knows when,
Waken me, Tell me
All is changed when he comes,
Fear not so awful,
Cold not so cold -
Even Death weakened
Up! Quick! Waken!
Stand up..He is near,
Very near to us
We are Community
© Joe Mc Donald 2014
More poems here
A earlier version of this article originally appeared in the journal An Tobar.