Blog Dec 2010
28/12/10
I was looking forward to BBC's Christmas drama The Nativity, but a little nervous as well - in the wrong hands it could go pear shaped.
First off it was great that BBC put such resources into creating a new Christmas drama on the nativity events without which Christmas is meaningless. Tony Jordan's script was respectful of the original story, mainly from Luke and Matthew, and there was little revisionism or iconoclasm.
As might be expected nowadays the approach was naturalistic - Gabriel (played by John Lynch) appeared as just a normal guy, no flapping wings, though he did come and go rather mysteriously. He visited Mary to bring her the striking news that changed everything, and made a low-key visit to the shepherds - no angels sweetly singing o'er the plain. The star of Bethlehem was a distinctive planetary alignment that produced a great light over the town, but fortunately there was no ambiguity on the virgin birth.
The core of the story was the touching relationship between Mary and Joseph and this was done quite well. As Mary, I thought Tatiana Maslany hit all the right notes - she was holy, young, vulnerable, loving and very human. Joseph, played by Andrew Buchan, was young, sincere, witty and physically awkward. Mary was described as "such a devout girl", and Joseph admired her purity, but at one stage when he got just a tad familiar she reminded him of this - there was no rush, they would have their whole lives. Joseph accepted, but passed a comment about chastity rules being made up by elders with ugly wives! His reaction to Mary's pregnancy was more negative than we normally see and he didn't come to accept Mary's version of events until the birth, even after his dream. The journey to Bethlehem for the census was particularly frosty between them. I thought the moment of insight, moving as it was, was delayed too long.
Running parallel to the main plot line were the stories of the three wise men and a representative shepherd, Thomas, who struggled to pay his taxes and look after his wife and child. He was drifting away from God and driven to attack a Roman soldier, but his faith was restored when he visited the Messiah. Much was made of the Magi and their quest for the new king. However they visited Bethlehem on the night of the birth, and without paying their respects to Herod, who is portrayed as an insecure and feverish psycho - the most repulsive portrayal I've seen, by Vincent Regan (no relation!).
The journey motif was well portrayed - Mary and Joseph journeyed to Bethlehem from the north as the Magi travelled from the east. There was one striking scene with the white camels galloping through the night. The final nativity scene, as the key characters converged on the stable, was portrayed in a very traditional way and was quite moving.
Normally when I go back to school after the holidays I do some work on the three wise men, and I'll probably use some clips from this production. For school use there are also some useful clips for teaching about the idea of the Messiah, especially when Herod is talking about the concept. The portrayal of Mary and Joseph's courtship might strike a chord with young people, though I'm not so sure about Joseph's dig, however tongue-in-cheek, at the idea of chastity before marriage.
18/12/10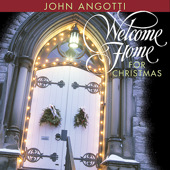 Have been doing a few Advent Services in our school's prayer room in the last few days, a useful antidote to the Christmas tests. I have plenty of Advent/Christmas music that I like using but I also like to introduce some new material each year. This year I got hold of John Angotti's album Welcome Home for Christmas - it's an excellent album, a fine mixture of originals and tastefully done classics. Particularly useful for Advent is his song "Prepare Ye The Way". Apart from using it for meditation it's particularly suitable for school/youth choirs. The album is available as a download from iTunes (where you can hear short song samples, but these don't do it justice as lots of the songs have Christmas surprises built in) but even better you can get it in Ireland from a private source - just email using the contact link on left and I'll send the details.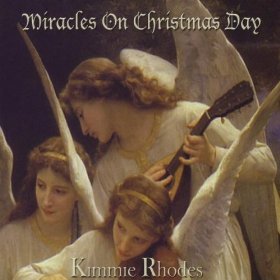 I've added a few other new Christmas albums to the collection this year. Kimmie Rhodes' Miracles on Christmas Day is a folk/country flavoured album featuring many original songs and a few Christmas classics. It has a charming gentleness - I especially like "Angel Unawares" and the the title track. It's beautiful for home listening but I can't see myself using it in school as I don't find that country flavoured music goes down too well. The only song I'd have a question mark over is her cover of Patty Griffin's "Mary". The message here seems to be that Jesus breezes off on his public mission leaving Mary to clean up. But Jesus is described as a man "who served the world proud" and maybe it's just a warm but ironic take on the way sons often leave messes for their mothers to clear up!. Samples of the songs can be heard at Amazon.

O Night Divine is a 2008 Christmas album from US Cajun band L'Angelus who toured Ireland last summer. The songs are mostly Christmas classics, but given a fresh folk/roots treatment that enhances the familiar material. I especially liked "The First Noel" which features some gorgeous piano playing (the instrumental work on the whole album is excellent), and I've already used "O Come O Come Emmanuel" in my Advent services in school. Another standout track is "A Child is Born", band member's Stephen Rees' original musical arrangement of the GK Chesteron poem "Song of the Cradle".
8/12/10
On the topic of Christmas music: Last Wednesday morning on the The John Murray Show (RTE Radio 1) I heard a really weird one – Shane McGowan of the Pogues joining the Priests for "Little Drummer Boy/Peace on Earth" (video on left) – from The Priests new Christmas album. It certainly works as an oddity, and it's growing on me. It helped when the Priests appeared on the Late Late Show last Friday night on RTE 1. They gave some background into the recording – the reservations some had about the collaboration, how it worked so well in the studio, how McGowan and the Priests prayed together at the end of the recording session. The Spirit moves in very mysterious ways! Their live singing of "O Come All Ye Faithful" in the studio, with orchestra and chorus, was impressive – presenter Ryan Tubridy and the audience responded enthusiastically.
It wasn't the only musical treat last week. On Thursday's Today With Pat Kenny (also RTE 1), American singer-songwriter Kimmie Rhodes sang a beautiful track from her new Christmas album "Miracles on Christmas Day", a mixture of classics and originals, some religious. As I watched the snow falling on my roof window she sang "silent snowflakes drifting down", from the song "One More White Christmas". Ironically, her gig in the Naul, Co. Dublin, that night was cancelled due to the snowflakes!
Meanwhile on Joe Duffy's Spirit Level my recent wish for more music on the show has been coming true. Last Sunday's show finished with another musical priest, Liam Lawton, singing the beautiful "Far Beyond" with orchestra and choir – very uplifting. As Joe pointed out, Fr Lawton is currently touring and promoting his new album "Courage Can Cry".
Of course the big musical event of the media week was the semi-final of the X-Factor on ITV and TV 3 last Saturday and Sunday nights. There hasn't been much spirituality evident on that show, but Rebecca Ferguson sang a soulful "Amazing Grace" and got through to the final. She said she had wanted to sing the song for quite a while – a song, she said, that touched everyone who heard it. One of the judges Simon Cowell (I'm not a fan) loved it – "no tricks … just pure sincerity" and Rebecca's modest and dignified demeanour confirmed that. I react to this show with a certain fascination and repulsion. Especially at the later stages there's huge talent on show, not least from our own Mary Byrne, who bowed out with dignity last Sunday night.
On Today With Pat Kenny last Monday morning the Palestrina Choir sang "Hark The Herald Angels Sing" live in studio and accompanied by Darren Magee, to mark RTE Radio 1's official start to Christmas music. I'd suspect the choir will get more applications after this outing, and it's not their only one this Christmas as conductor Blathnaid Murphy pointed out – lots of concerts coming up, including a carol service in the Pro-Cathedral where the choir is based on Sunday 19th December and a fund raiser for Temple St hospital on Wednesday 22nd December. And if you miss those there's always the Christmas album "Christmas with the Palestrina Choir".