Blog Jan-Feb 2010
28/2/10
On Thursday light I found my way to Colfer's pub in Carrig-on-Bannow, Co. Wexford for a gig by American Cajun band L'Angélus. I first came across the band when they appeared on Today With Pat Kenny last summer and when they played for Catholic Underground during that first Irish visit. I enjoyed their Sacred Hymns Collection (see review here), and wasn't disappointed hearing the live for the first time.
This was vibrant, high-energy stuff from Katie, Paige and Stephen Rees - I've rarely seen a concert where the performers were enjoying themselves so much. It was mostly the "secular" material - Cajun two-steps and waltzes, country songs, Texas Swing, New Orleans Jazz and a touch of soul, but they also gave a beautiful rendition of Be Thou My Vision, from the "Sacred Hymns" album.
The original material, like the poignant Waltz of St Cecilia, was mixed with standards like Jambalaya, Peggy Sue and My Girl, and relatively unfamiliar songs like Wait a Minute (see video clip). I always like to get more at a live gig than just a performance of CD album material, and it was a great delight to see how much fun there was in this performance - Stephen Rees in particular was a howl, moving from sensitive ballads to growling shouting blues. His fiddle and sax playing was superb, while Paige's bass playing and Katie's rhythm guitar dove the music along, completing the excellent vocals. I was great to get to talk to the trio during the break and hopefully they will get back to Ireland this summer.
On the night I bought their album "Ca C'est Bon", and will give it a mention here after a few turns in the CD player.
26/2/10
On Monday last I got to see the Irish Premier of the film Lourdes, shown as part of the Jameson Dublin International Film Festival. It tells the story of a young woman, almost paralysed with MS, who visits Lourdes with a pilgrimage group, helped by Order of Malta volunteers.
It's a hard one to review as I have conflicted feelings about it. It certainly held the attention throughout its ninety or so minutes, even though for much of it there was nothing dramatic going on. I found it completely unpredictable, which helped, and I suppose because it was subtitled I had to concentrate all the more. The characters were ordinary, but still interesting. Sylvie Testud as the main character Christine was superb - the whole thing might have collapsed without such an intriguing performance. She managed to capture a whole range of emotions - sadness, anger, enthusiasm, loneliness - and yet there were times she was inscrutable.
The location work at Lourdes captured the atmosphere really well, in fact at times it had a documentary feel to it. But it was difficult to figure out what the viewpoint of the film was. Yes there were possible miracles, lots of prayer and devotion, and the main character, despite her suffering was at least open to faith. But ultimately it seemed like an agnostic's view of the Lourdes experience (and here I'm not making any assumptions about writer-director Jessica Haussner, except that she's highly talented). I felt the film lacked warmth towards faith, and I didn't feel any sense of relationship with Our Lady or Jesus. It's as if Haussner was saying: here's what might happen on an average pilgrimage to Lourdes - what do you make of it?
And yet it wasn't entirely objective or dispassionate. There was a quiet empathy with the invalids, especially as so many little cruelties were shown to them - e.g. when Cécile, the chief nurse announces that there will be an outing next day, but that those in wheelchairs would have to stay behind. The carers do their job, often with a smile, but too often they are more interested in flirting with each other - believable but unsettling. "We are not here to have fun", says the irritating chief nurse, and sure enough there is little enough of it. Everything is just a bit too slow moving and uninspiring.
The pilgrimage chaplain is a very average priest, mostly OK with the pilgrims, but his answers to their deep questions smack too much of platitude. The other pilgrims are a mixed bunch, from devotional to cynical. The chief nurse is all smiles and efficiency, not too likeable, but then she is shown to have her own suffering. The chief Order of Malta man attracts the eyes of all the ladies, including the main character, but he too, ultimately, seems hollow.
Talking to some people after the film confirmed what I suspected, that people will have wildly different assessments of the film. Maybe this lack of a clear stance will charm some and disconcert others, but while I did find it riveting, sometimes funny, and even quite hopeful at times, I thought the final impression it left was on the bleak side.
For that reason I wouldn't be rushing to show it in school, though there was one interesting Confession scene with the main character and the chaplain, where she calmly confesses her anger. I like collecting Confession scenes from film and TV drama, and this will be a worthy addition.
21/2/10
Stephen Greydanus at Decent Films (and movie reviewer with the National Catholic Register) is one of my favourite film reviewers - I find myself agreeing with his assessments more often than not. His website is an excellent resource, not just for the treasure trove of film reviews, but for his many insightful articles on various film and media issues. Currently he has an article suggesting a variety of films that make for appropriate Lenten viewing. Worth a look.
17/2/10
Last night I got a chance to see one of the first Irish screenings of a new feature film about the appearances of Our Lady of Fatima.
The 13th Day was written and directed by Ian and Dominic Higgins. It's great to see Catholic filmmakers turning their talents to spiritual matters in such a creative and imaginative way. Visually the film is a treat - it's not surprising that the Higgins brothers come from an artistic background. Each frame of the film would make for a beautiful still picture - mostly it's black and white, with colour being used when Our Lady appears and Heaven touches the earth. Watching it I was reminded of arty YouTube videos, European cinema, and even The Blair Witch Project (visual effect not content!).
It was almost surreal in its presentation, which made it quite captivating at times. The film seems to tell the Fatima story faithfully, framing it by using the reminiscences of Sr Lucia as she writes her memoirs. For me the telling of the story was somewhat episodic, always a potential problem when filming real life events. I also felt there was too much narration and not enough dialogue given to the actors which made it difficult for them to really inhabit their roles. That being said the girl who played the young Lucia, Filipa Fernandez, had a striking screen presence, crucial when she was the central personality of the film.
One thing the filmmakers have achieved is to present this timeless story to a modern audience in an idiom they can understand and relate to. I didn't find it corny or preachy or sentimental, and these are also traps that a religious film can fall into.
As always I wondered about its use in Religious Education. There would have to be plenty of discussion afterwards, and the teacher would want to be well informed about the background to the Fatima story. The vision of hell and one rather scary angel make it more suitable for secondary students. For teachers who might like to use just an extract, the scene of the miracle of the sun is quite striking and captures the essence of the film. At the time of writing The 13th Day is available only on Region 1 DVD (USA). More info on the film's website.
I saw the film at the Film Society of the Fraternity of St Genesius, which meets on the 3rd Tuesday of the month. I was glad to finally get there and meet people of like mind! Fr John Hogan, Father-Director of the Fraternity gave an interesting opening address, where he made some interesting comparisons with the earlier film version The Miracle of Our Lady of Fatima (1952), made at a time when it was popular in Hollywood to make films that were positive towards the Catholic Church. Oh how things have changed!
15/2/10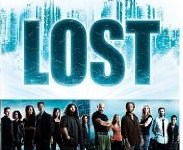 Lost? How many viewers still watch this US drama series that returned to RTE last week? It started with a total recap episode which might have brought the casual viewers up to date with the deliciously convoluted plot, but I'd say they were re-established in a state of confusion once the season opener got going. It didn't disappoint. Earlier seasons have had flashbacks, flashforwards and people going backwards and forwards through time - this season there's an even more intriguing plot device of having parallel or alternative futures. Not much religion yet, but the Sayid character, as he approached death reckoned he'd be going to a bad place because of all the torturing he had done, and later he has a sort of resurrection experience. A hidden temple was discovered on the island - seemed like a sort of religion, but the devotees there certainly didn't have hospitality as a core value - their first reaction to a bunch of strangers was "Shoot them!".
These are the "Others", a mysterious group that have been on the Lost island since the beginning. Their mystical leader Jacob was mentioned but never seen for the first few series - making his appearance last year all the more dramatic. One could see him as a sort of god-like or prophet figure and perhaps his nemesis (smartly named Esau by some smart ones on the web), the black smoke guy, is a sort of devil figure. But it would be a headbreaker to try and fit the plot into some orthodox version of the Christian story.
Caught an episode of EWTN's youth magazine show Life on the Rock last weekend. It highlighted the work of Epiphany Studio - a Catholic-Christian US theatre group that specialises in spiritual material. In particular we got to see clips from Lolek, a one-man show by Jeremy Stanbary on the young adult days in the life of John Paul II. In the studio interview Stanbary explained how he found the world of secular theatre creating conflicts with his faith, leading himself, along with his wife Sarah into their present work. No sign of an Irish tour yet, but I've emailed to see if this might be a possibility for the future. Some of their performances can be ordered on DVD from their website's store. Clips, previews, and interviews are also available on their YouTube channel.
And on the same show there was an interview with Max Espinosa about the Holywood Acting Studio - a new studio that educates actors in their craft, but also pays attention to their spiritual life, helping them to make better choices in the mainstream. Signs of hope!
9/2/10
Started a module on the virtues with 5th Year students today. Used a worksheet to start with, which helped get the students thinking. To finish I got them to do some artwork on the first virtue I tackled - Justice. I got some interesting specimens. Interestingly no one went for the traditional scales of justice figure. The most striking one was a guillotine on fire! Another had an electric chair being rejected. I have a series of these Virtue Worksheets available on request - use email link above.
8/2/10
Well, I did a bit for Catholic School's Week, but it didn't help that we were in the middle of Mock Exams, with no school assemblies as a result. Still, we did make use of our Prayer Room for some class services and conducted some classes on the theme. Apart from the discussions, I got students doing some artwork - e.g. posters to highlight the event, which got them thinking, I hope. At the prayer services I used the folllowing songs: Where To Now Edmund from the album "Islands of the Heart" by Peter Kearney - it's about the vision of Edmund Rice (it's a CBS); Be Thou My Vision by Cajun Group L'Angelus from their excellent "Sacred Hymns Collection"; and the very appropriate Salt and Light Amy Delaine from the compilation album "Songs From the Loft" (a must for every RE Dept!).
1/2/10
This week is Catholic Schools Week in Ireland. The resource materials have been sent to schools but are also available here. The secondary schools booklet includes a poem St Brigid, A Blessing by Christy Kenneally. I tried it in a few classes today and it went well I think. For the feast of the Presentation tomorrow T.S. Eliot's Song for Simeon might be useful , but probably too complex to use as a prayer. In the resource materials there are also prayers, readings, full services, fun activities and even recipes! Would be interested in hearing from anyone trying some interesting activities this week.
27/1/10
Recently I noted the passing of Mary Travers of Peter, Paul and Mary, (see entry for 27/9/09) and now another great female singer has died. Kate McGarrigle, along with her sister Anna wrote and sang some wonderful songs, with the sweetest harmonies, like Heart Like a Wheel, Heartbeats Accelerating and Love Over and Over. Their best work I think was in their earlier 70's and 80's albums, especially their first, simply titled "Kate and Anna McGarrigle". That has to be one of my favourite albums of all time. I've seen them live a few times, which was such a treat. Little of their output was religious material, but their Catholic French Canadian background shone through at times. There was Travelling on for Jesus from that first album, and the many Christmas songs from their album "The McGarrigle Christmas Hour". The latter includes her song about the Three Wise Men - I've included a video of her singing it on the left. It's not the best recording and she wasn't that well at the time, but it's recent and worth a look. Rest in Peace.
16/1/10
As outlined below I've been using an extract from Jesus of Nazareth to illustrate classes on the moral teaching of Jesus. Part of that extract has come in handy when I've been doing "table-fellowship" with second year students. There's a useful segment where Jesus goes for a meal to Matthew's house (Luke 5:27-39). Matthew being a hated tax collector the apostles try to convince him not to go - danger of scandal and defilement! In the Prodigal Son story Jesus tells towards the end of the extract another meal figures - the feast thrown for the returning son. When I've asked to students to name events in the life of Jesus that centre around meals many suggested the Last Supper, which was reassuring. I showed the Last Supper scene from BBC's Passion, which I've referred to here many times before. You can see it in the clip on left - Last Supper begins about 3 minutes in, but the lead in is interesting too. I also used the Last Supper scene from The Manchester Passion, another BBC production that presented a modern version of the story with contemporary music. This held the students' attention, though I found that it worked better with older classes. I'm enjoying the table-fellowship theme from the Junior Cert course - meals, eating, feasts figure rather prominently in the Bible stories, whether Jesus is eating with people or telling stories about eating - e.g. comparing the Kingdom to a feast.
13/1/10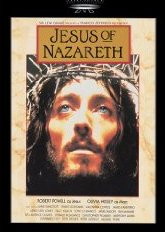 With 5th Year students I've been doing the moral teachings of Jesus - I usually start by showing what I think is a powerful extract from Jesus of Nazareth - from where Jesus meets Peter on the shores of lake Galilee to where Peter and Matthew reconcile after Jesus tells the Prodigal Son story - about 20 minutes or so. There's so much in this for the moral teaching topic. You have the apostle John wanting scripture to come alive in people's hearts; there's the scene of the miraculous catch of fish (beautifully portrayed) which emphasises the value of generosity; there's trust - Peter has to trust Jesus and head out again even after catching nothing so far; hospitality is highlighted when Peter invites Jesus to his house (along with quite a crowd!), and when Matthew welcomes Jesus into his house; the concepts of invitation and challenge are strong in Jesus' efforts to get Peter and Matthew together; there's a powerful lesson in reconciliation and forgiveness when they do put aside their differences, which they must do if the are to follow the Lord; forgiveness of sins is an issue when Jesus cures the crippled man who is let in through Peter's roof ; the apostles try to argue Jesus out of visiting the despised tax collector Matthew, but Jesus stresses that the heart of the law is mercy, and that he has come to call sinners, not the virtuous. This extract has always held the attention of the senior boys, and did again this time, but one thing I noticed this time was the giggles when Jesus is shown with a heavenly expression or aura - this just happens briefly at the start of the extract, but most the time the portrayal of Robert Powell in the role of Jesus is very moving and naturalistic - Powell holds the viewer as Jesus holds the listeners in the telling of the Prodigal Son story - all the more affecting as we can see the parallel with the reconciliation of Matthew (the prodigal) and Peter (the grouchy older brother). You can watch the start of the extract here, and the telling of the Prodigal Son story here.
5/1/10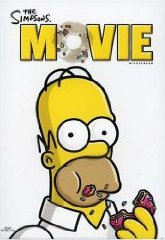 With constant repeats on RTE and Channel 4 one can get overdosed on the Simpsons, but to be fair it takes a lot of repeating to drain the humour out of it. Last weekend both channels showed The Simpsons Movie, and like a lot of comedy shows transferring to the big screen it was a questionable exercise - yes, the movie was funny, but it didn't offer much more than a typical bunch of episodes shown back to back. As always there was an amount of religious content - and while you might welcome films that show religion as a common part of life (airbrushed out of most American shows) you'd smart at the sharp barbs thrown at believers. The story began on a Sunday morning with Homer once again grumbling about going to church - why, he says, can't he be allowed worship God in his own way - "like praying like hell on my death bed". He grouches about Rev Lovejoy's congregation, "pious morons" with their "phoney baloney God". Grandpa Simpson starts speaking in tongues about some apocalyptic event, and wouldn't you know, it was to be an environmental disaster. The show often pokes fun at those believers who are big into "the end times". There was one hilarious scene when the end of the world was nigh (yet again) - the believers abandoned the church and headed for the bar, while the drinkers rushed out of the bar and made for the church. The sign on the church said "We Told You So"!
While Ned Flanders was presented, as usual, as a Holy Joe, he is also portrayed as the most human and caring of the Springfield folks - providing such a stable father figure that Bart wants him as father instead, but only for a while of course. Yes, its mildly crude and borderline irreverent, but its definitely funny, and even thought provoking. And suitably for the time that's in it, it gave an outing to the idea of "epiphany" - Homer must get a deep insight into his selfishness or he won't be able to save Springfield and win his family back. And was there every any doubt about the outcome?