News Archive
Aifreann
The world premier of 'Aifreann' by Kevin O'Connell will be performed by the Palestrina and Senior Girl Choristers led by choral director Blanaid Murphy and accompanied by organist David Grealey will take place at 11 am Solemn Mass on Sun 14 Oct in St Mary's Pro-Cathedral, Dublin 1. More info here.
Christian Witness Seminar



Conversations that matter is a Christian Witness Seminar, in Lismullin Institute Co. Meath on Saturday 21-Sunday 22, October 2018. This two-day residential seminar for women aims to inspire and give encouragement to live the Catholic faith today. One of the sessions is entitled: 'The Role of Literature and the Arts in inspiring Thought and Conversation' presented by Sally Read (Catholic convert and poet) and Leah Lebresco (convert from atheism and writer). More info and booking here.

Liturgical Music Workshops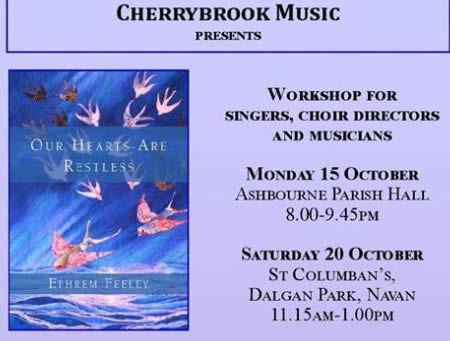 Cherrybrook Music presents two workshops for singers, choir directors and musicians, presented by Ephrem and Giovanna Feely, based on the new collection Our Hearts Are Restless. Recently Ephrem's The Joy of Love was the theme song for the World Meeting of Families. Mon 15 Oct Ashbourne Parish Hall 8 pm- 9.45 pm, and Dalgan Park Navan on Sat 20 Oct 11.15 am - 1 pm. Cost €10, bookings by 12 Oct to cherrybrookmusic@gmail.com.
The Cardinall's Musick
Considered a 'jewel in the crown' of early-music consorts, The Cardinall's Musick are renowned for their extensive study of English Renaissance music and music of the 16th and 17th centuries. They are performing a concert that features some early spiritual music at the National Concert Hall on Thurs 9th Oct 8 pm. More info and booking here.
Your Holiness
'Your Holiness' is the title of an evening of prayer, music and reflection which will explore the recent document of Pope Francis - Gaudete et Exultate (Rejoice and be Glad). The Monastery of St. Alphonsus, Drumcondra, is the venue (or view on rednuns.com) on Monday 15 October at 8.00p.m.. The Prayer Service will be prepared by the part-time Chaplaincy students of DCU with music by the Dublin Diocesan Music Group. More info here.
For the Faithful Departed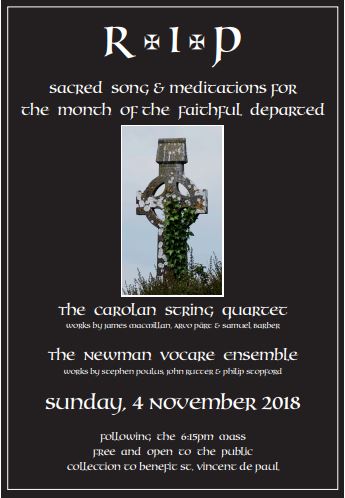 On Sunday 4th November there will be an event 'Sacred Song for the Faithful Departed' in Newman University Church, St Stephen's Green, Dublin 2, following the 6.15 pm Mass and featuring the Carolan String Quartet and Newman Vocare Ensemble.
Gospel at Dundrum
St John's Gospel Choir will perform in the Mill Theatre, Dundrum, Dublin on Thurs 1st Nov at 8 pm. St. John's Gospel Choir Ballinteer, was founded in 2009. Musical director is Mary O'Gorman. The choir is largely a community choir numbering 80, including musicians. They have performed for Pope Francis in Rome, President Michael D. Higgins at Trinity College Dublin, and audiences at the National Concert Hall and St. Patrick's Cathedral. They have also performed at European venues during our tours of Rome, Florence, Vienna and Salzburg. In 2019 they intend touring Seville and Malaga as part of their 10th anniversary celebrations. The special guest is Irish Mezzo Soprano Raphaela Mangan. Info and booking here.
Liturgical Music Workshop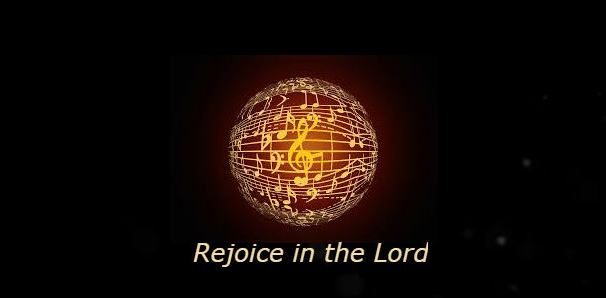 Sr Marie Dunne CHF will present a liturgical music workshop on Tues 6 Nov, 7.30 - 9 pm in the Margaret Aylward Centre, Holy Faith Sisters, Glasnevin. Music presented on the evening will include Sr Marie's Mass for the Presentation of Mary and Advent resources. Donation €10 includes music book. More info here.
Dublin County Choir at Whitefriar St.
On Saturday, Oct 20, 2018, 8 pm, Dublin County Choir will perform Karl Jenkins' 'The Armed Man' and John Rutter's 'Requiem' at Whitefriar St Church, Dublin. Tickets €20 at the door or www.eventbrite.ie

Harlem Gospel Choir
The World Famous HARLEM GOSPEL CHOIR Live In Ireland this Octobe. Performing contemporary gospel with a touch of jazz and blues, Harlem Gospel Choir will be bringing their tour to Ireland next month with live shows in Waterford, Dublin, Castlebar, Cork, Galway, Dundalk, Navan, Limerick, Kilkenny, Belfast, Newbridge. See local venues for ticket details. Oct 17th - Royal Theatre, Waterford; Oct 18th- Olympia Theatre,Dublin; Oct 19th - Royal Theatre,Castlebar; Oct 20th - Cork Opera House; Oct 21st- Glor Ennis; Oct 22nd - Town Hall Theatre, Galway; Oct 24th - Carnbeg Hotel, Dundalk; Oct 25th - Solstice, Navan; Oct 26th - UCH, Limerick; Oct 27th - Watergate Theatre, Kilkenny; Oct 28th - Ulster Hall, Belfast; Oct 29th - Riverbank Arts Centre, Newbridge.

New! Laois Workshop on Religious Education and Film


With film being used regularly in English (now at Junior Cycle level as well as in Leaving Cert) and in Religious Education, this hands-on IT course will give participants skills to work more effectively with film. There will be guidance on sourcing films, sourcing and creating film clips (e.g. to illustrate key moments), creating stills from films (again to illustrate key moments or capture concepts) and designing effective notes and handouts. Ideally bring own devices, but not essential. Laois Education Centre, Portlaoise, Wed 24 Oct. Registration here.
Encounter, Dublin City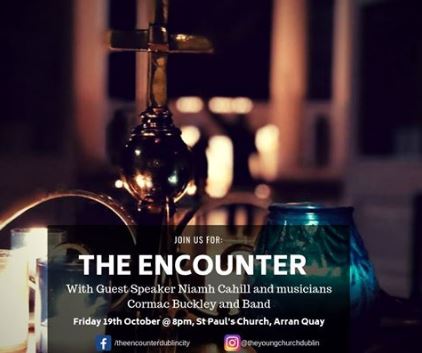 Join other young adults (20's & 30's) at the Encounter for an hour of reflective, meditation in Adoration, with live acoustic music from Cormac Buckley & Band in spectacular candlelit atmosphere. Guest speaker is Niamh Cahill who will be sharing her story, followed by a social - Pizza and refreshments. Fri 19 Oct 8 pm St Paul's Arran Quay, Dublin.
James MacMillan and Stabat Mater at NCH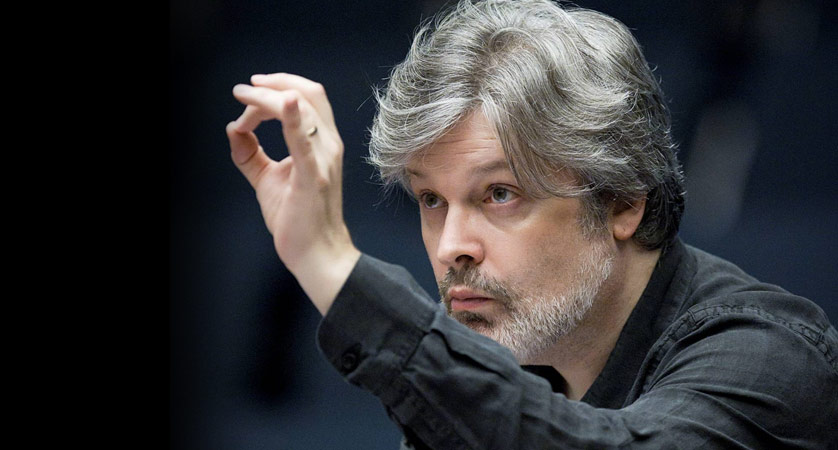 On Sun 23rd Sept at 7.30 pm, at the National Concert Hall, Chamber Choir Ireland and the Irish Chamber Orchestra perform the Irish premiere of James MacMillan's "Stabat Mater", an intense setting of the text of the medieval hymn of the same title, for chorus and orchestra, conducted by the composer himself in the National Concert Hall, Dublin.
Few living composers communicate with the emotional directness of Sir James MacMillan, and performances of his new Stabat Mater have received rave reviews. For MacMillan, 'beauty is at the heart of our Christian faith' and this work, in common with almost all his others, is profoundly shaped by his beliefs.
More info at NCH.ie
Using Film in RE and English Teaching
With film being used regularly in English (now at Junior Cycle level as well as in Leaving Cert) and in Religious Education, this hands-on IT course will give participants skills to work more effectively with film. There will be guidance on sourcing films, sourcing and creating film clips (e.g. to illustrate key moments), creating stills from films (again to illustrate key moments or capture concepts) and designing effective notes, worksheets, and handouts). The course will take place in two venues -
Blackrock Education Centre, Thurs 27th Sept 5 pm Booking here.
Navan Education Centre, Tues 2nd Oct 5 pm. Booking here.
Religious Art in the Home
The art exhibition on display during the World Meeting of Familes in the RDS moves to the Limerick Diocesan Centre, St Munchin's College, Corbally Rd, Limerick from Wed 29th August to Fri 21st September.
Culture Night at Clonliffe College
On Culture Night, Fri 21st Sept, at 8.00 pm in Clonliffe College, Drumcondra - Songs of Praise in the College Church with the Dublin Diocesan Music Group joined by young singers from Laudate and Emmanuel Liturgical Music Primary and Second Level School Programmes including brief interviews with inspirational people and finishing with the lively song - God Is In The House. More info here.
Culture Night



Culture Night on Fri 21st Sept will feature many arts events with a religious flavour. These include:
A night of music and art at the Franciscan Church Merchant's Quay Dublin 4-9 pm, more info here;
Maynooth Gospel Choir, Celbridge Manor hotel, Clane Road, 8-10 pm; more info here;
Workshops, performances, exhibitions, recitals, celebrating culture, creativity and the arts , Mary Immaculate College, Limerick 6-9 pm more info here;
A concert of ancient song from St Marys Schola, led by Ciaran Coll, Margaret Aylwad Centre Holy Faith Sisters, Old Finglas Rd, Glasnevin, Dubin. More info here.
Concerts and Guided Tour, Mount St Alphonsus Redemtporist Church, Henry St, Limerick. More info here.
Sung Vespers with the boys of The Palestrina Choir, Pro-Cathedral, Dublin. 4-5.30 pm. More info here.
For many more events check out https://culturenight.ie/
Music and Prayer for Peace at Newman Church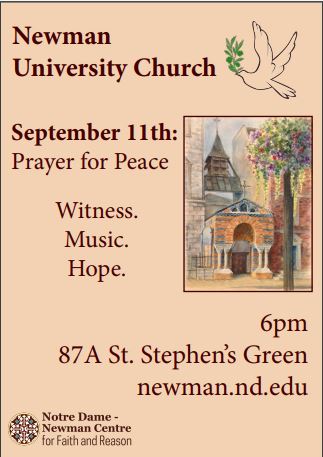 On Tuesday Sept 11th the Newman Church (St Stephen's Green) Taizé nights will return with a special event of prayer and music for peace. Starting time is 6 pm. Sept 11th is also the memorial of the Twin Towers tragedy in the USA and this will be kept in mind also.
WMOF Event
In County Dublin, 'The Encounter Dublin City' takes place at St Paul's Church, Arran Quay on Friday 24th August at 8pm. This will be a special WMOF event in anticipation of the Pope's arrival. Guest Speaker and Musicians will be announced closer to the date. Keep an eye on our Instagram and Facebook pages for details of this epic night! Email st.pauls@dublindiocese.ie For more information visit theencounterdublincity on Facebook.
Art Exhibition at WMOF
Art and Family is the theme of an art exhibition in the library of the RDS as part of the World Meeting of Families. Exhibitions and displays remain place until 1 pm on Sat 25 Aug, when the focus moves to Croke Park. For more info check out the story on Catholic Ireland.
More Arts Events at WMOF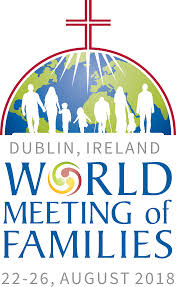 Apart from what is listed in various entries below some more arts events for the World Meeting of Families include the following: In the family arena (RDS venue) - Wed 22nd Aug 11 am to noon and 2 pm - 2.20 pm Gospel Music; 6.30 pm to 8 pm - Rexband (Jesus Youth Missionary Movement); Thurs 23rd Aug -
6.30 pm-8 pm Rend Collective (Christian folk-rock band); Fri 11 am-noon: Audrey Assad, American singer-songwriter. Also, in the Teen Space - Wed 10.30 am Drama Rise Theatre – Race of Life; 6.30 pm - 8 pm Gardiner St Gospel Choir; Thurs 10.30 am Drama Rise Theatre - Spiritualise; 6.30 pm-8 pm Rexband Internationally Renowned Contemporary Christian Band..
Canticle of Creation - A Concert of Gratitude
Merchants Quay Dublin - Thu, 23 August, 7:00pm – 8:30pm
To celebrate the World Meetings of Families the Franciscans invites people to join them at the Franciscan Friary, Merchants Quay (Dublin 8) for a Concert of Gratitude on Thursday August 23rd at 7pm. The concert will highlight the need to care and nurture all of creation. The concert will feature a new composition of the Canticle of Creation written by St. Francis of Assisi. The Canticle is a hymn of praise that inspired Pope Francis in his second encyclical 'Laudato si' which he wrote on June 18, 2015.
The composer is Vincent Kennedy and the concert will be performed by Vincent and Marina Cassidy (harp and vocals). For more information email provincial.office@franciscans.ie

Andrea Bocelli for WMOF



Famous tenor Andrea Bocelli will perform for Pope Francis at the Festival of Families in Croke Park on Sat 25 Aug. See article on Catholic Ireland for further information.

New Elvis Play
The King: The Final Hours is an off-Broadway play about the final hours of Elvis Presley as he reflects on his life, loves and faith. John Aidan Byrne from Ardee has joined the cast and the production team. The play's official website is here.
The Encounter Dublin City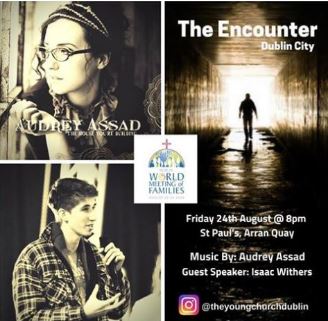 This August there will be a special WMOF Encounter. There will be live music from singer-songwriter Audrey Assad and guest speaker for the night is Isaac Withers - Friday 24th August @ 8pm in St Paul's Church, Arran Quay.

Youth 2000 Cancellation
The Youth 2000 summer festival this August has been cancelled ... see statement here.
Liturgical Music at WMOF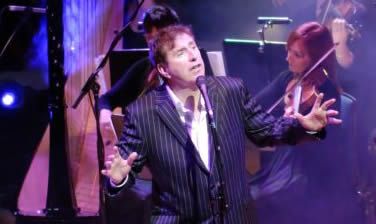 Organisers of WMOF2018 have announced the full details of the Liturgical music and the music team for the Papal Mass. The music team includes: Derek Mahady as liturgical music coordinator, Dr John O'Keeffe as conductor of the core choir and orchestra, David Grealy as organist, Amy Ryan and Dominic Finn as assistant conductors of the massed choir. Irish music and composers feature prominently throughout the Mass. The opening hymn is "A Joy for All the Earth", the official hymn for WMOF2018, written by Ephrem Feeley. Well-known liturgical composer Fr Liam Lawton (pictured) has composed a new Psalm for the Mass which is called "The Lord Hears the Cry of the Poor". Two pieces by Ireland's most renowned liturgical composer, Seán Ó Riada, feature as the Penitential Rite/Kyrie ("A Thiarna Déan Trócaire"), and the Lord's Prayer ("Ár nAthair"). Fintan O'Carroll's "Celtic Alleluia" with an enhanced verse by Ronan McDonagh will be sung as the Gospel acclamation. The Apostles' Creed will be John O'Keeffe's own composition of the same name, while Fr Pat Ahern's "A Thiarna Éist Linn" will be sung between the prayers of the faithful. As this is a World Meeting of Families there will be a number of international composers featured in the Mass. "Caritas et Amor" by Z. Randall Stroope has been chosen for the presentation of gifts, and three pieces from Jean-Paul Lécot's Mass of Our Lady of Lourdes will feature as the gloria, sanctus, and doxology/amen. The Communion hymns will be "Ave Verum" (William Byrd), "The Last Supper" (Bernard Sexton), "Come Feast at this Table" (Ian Callanan), "Anima Christi" (Mon Marco Frisina), and "Bí Íosa im Chroíse". And finally, the anthem to Our Lady will be "Go mBeannaítear Duit, A Mhuire" by Peadar Ó Riada (son of Seán), and the recessional hymn will be "Jesus Christ, You Are My Life" by Mon Marco Frisina. See more at Catholic Ireland.
Music Acts for WMOF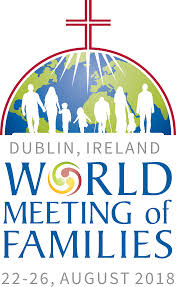 Some of the musical acts for the World Meeting of Families event this 25 August in Croke Park have been announced - these include Daniel O' Donnell, Nathan Carter, Riverdance, Dana Masters, The Begley Family, The Priests, Celine Byrne, Paddy Moloney and many more! https://www.worldmeeting2018.ie/en/Programme/Festival-of-Families
Red Hurley Concert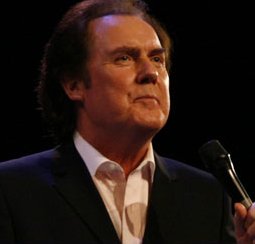 Red Hurley will perform a concert of spiritual music in the National Concert Hall on Tues 21st Aug. Prolific hit maker, Red Hurley has spent an impressive total of 140 weeks in the Irish charts with his many hit records, down through the years. This show will feature songs of inspiration, of peace and reassuring solace. "How Great Thou Art", "I Believe" and "Love is all" are just some of the many treats that are in store for you on this night of nights.With the Can Belto Choir and The Eugene McCarthy Band & Singers. More info here.
So Last Century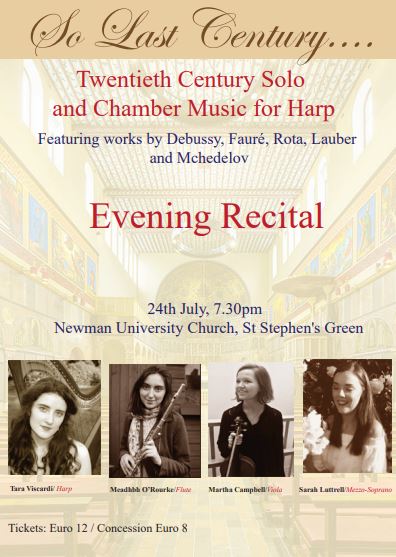 'So Last Century' is the title of a recital coming up in Newman Church, St Stephen's Green, Dulin 2 on Tues 24 July at 7.30 pm, featuring works by Debussy, Fauré, Rota, Lauber and Mchedelov. Performers: Tara Viscardi/ Harp, Meadhbh O'Rourke/Flute, Martha Campbell/Viola and Sarah Luttrell/Mezzo-Soprano. Tickets: Euro 12 / Concession Euro 8.
Music Ministry Together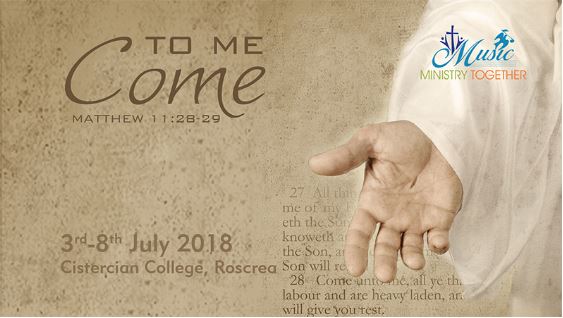 The annual Music Ministry Together Summer School takes place 3rd - 8th July in the Cistercian College Roscrea, with musical director Ian Callanan. More info here.
Count Your Blessings
Count Your Blessings …instead of sheep, An evening of music and reflection with the Dublin Diocesan Music Group.
WHEN: May 21, 2018 @ 8:00 pm – 9:15 pm
WHERE: Monastery of St. Alphonsus
St Alphonsus' Rd Upper
Drumcondra, Dublin 9
Ireland
COST: Free
CONTACT:
Liturgy Resource Centre
01 8087554
Email: litsec@dublindiocese.ie
Biola Chorale and New Dublin Voices
On Sunday, 13 May - 8 PM - Notre Dame Centre for Faith and Reason at Newman University Church, St Stephen's Green, welcomes the Biola Chorale from California, USA , director Shawna Stewatr, and New Dublin Voices, Conductor Bernie Sherlock, for a joint concert. Free entrance.
Notre Dame Chorale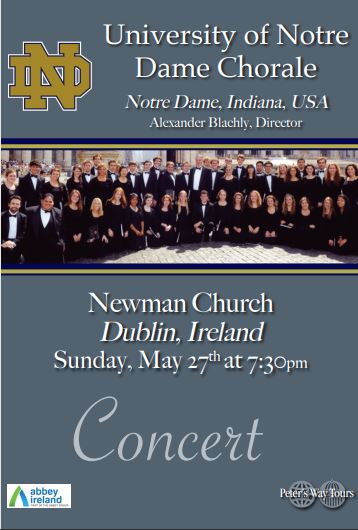 The Notre Dame Chorale, directed by Alan Blachly, will perform a concert of sacred music at Newman University Church, St Stephen's Green, Dublin 2 on Sun 27th May at 7.30 pm.
Emmanuel Rescheduling



Schools who missed out due to snow on the 28 Feb and 1 Mar, will gather over the 2 nights, Tues 1st May in The Helix, DCU. and Wed 2nd May. Full list of participating schools available here.
The Encounter, Dublin City
Join other Young Adults at The Encounter Friday March 23rd. It's a night of reflective meditation in Adoration with live acoustic music. We are delighted to announce that the epic Eric Hughes will be both our Musician and Guest Speaker on life faith and purpose. As always we enjoy each others company afterwards with pizza and refreshments. More info here.
Resting Under the Tree @ Monastery of St. Alphonsus
Mon Apr 16 8:00 pm – 9:15 pm - An opportunity to take some time out to reflect on Rublev's Icon of the Trinity and the Scripture Passage it represents (Genesis 18:1-14) in the Monastery of St. Alphonsus, St. Alphonsus Road, Drumcondra on Monday 16 April at 8.00 p.m. This prayer time will be enhanced with reflections and music from the Dublin Diocesan Music Group. More info here.
Ecumenical Bible Week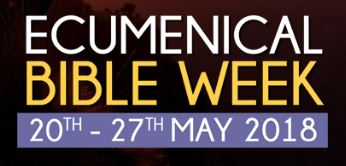 This year's Ecumenical Bible Week takes place 20th-27th May in various churches throughout Dublin Diocese. Family is the most prominent theme of the varied events. The closing event is on Sunday 27 May, 7.30 to 9pm and features Lutheran Sung Vespers with music by Marty Haugen and direction by Ian Callanan, and also a talk by Rob Jones - 'Faith can only be understood backwards but must be lived forwards'. Venue is Lutherhaus, 24 Adelaide Rd, Dublin 2. More info at www.bibleweek.ie
The Pentecost Schools Project, one of the events, is about creating a context for children to explore characters from the New Testament. This year they have been looking at some of the people in the Acts of the Apostles through an interactive play.It will take place Wed 23rd May 7.30 pm in St Laurence's Church, St Martin's Chapelizod, Dublin 20. It will be presented by Claire Devaney and Jane Mellett.
CHURCH MUSIC SUMMER SCHOOL 2018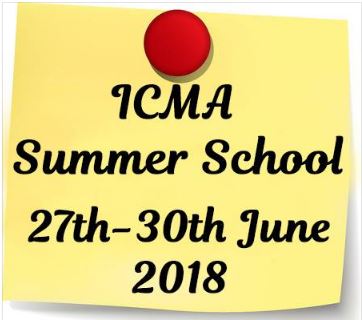 The Irish Church Music Association holds its 49th Summer School in St Patrick's College, Maynooth, Co. Kildare 26 June - 30 June 2018. The Association welcomes participants in Church Music from all over the country and beyond to the Summer School. The theme of this year's Summer School is Faith, Hope and Love, preparing for the great event in August, the WMOF 2018. Our guests this year are John Bell of the Iona Community who works in the areas of music, worship and spirituality and Philip Stopford, composer in Residence at Christ Church, Bronxville, just outside New York City and director of Music at the church, working with the Church Choir and Young At Arts children's choral and theatrical programme. Visit www.irishchurchmusicassociation.com for updates
Kilbane at MMT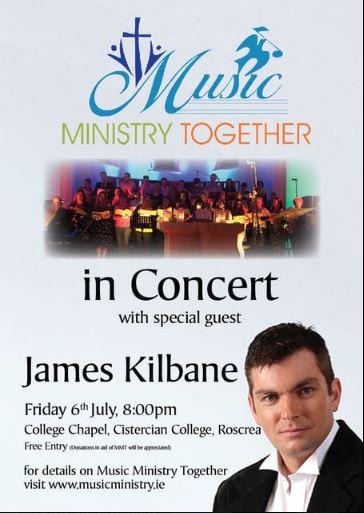 Popular recording artist James Kilbane will feature in a concert that's part of the Music Ministry Together summer school. Venue is the Cistercian College, Roscrea and the concert is on Fri 6th July at 8 pm. Entry is free but donations are welcome. More info www.musicministry.ie
Examiners Wanted
Examiners are still needed for correcting Junior Cycle RE exams which include a few arts based questions. Check out examinations.ie for details.
Free Concert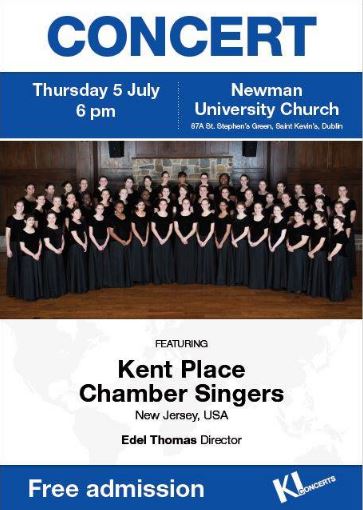 There's a free concert in Newman University Church, St Stephen's Green, Dublin 2 on Thurs 6th July at 6 pm, with the Kent Place Chamber Singers, under the direction of Edel Thomas.
Motor Neuron Fundraising Concert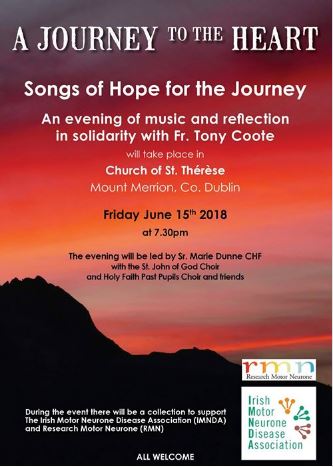 In solidarity with Fr. Tony Coote, who has recently been diagnosed with Motor Neurone Disease, we are presenting an evening of music at his Parish Church, Mount Merrion, Dublin on Fri June 15th at 7.30 pm. We walk with Tony on this journey, supporting him and all those who walk this journey. It is Tony's wish that funds from the evening will go to Research Motor Neurone (RMN) and the Irish Motor Neurone Disease Association (IMNDA).
Trocaire Poetry Awards
Trócaire and Poetry Ireland prize winners have been announced. The annual competition uses poetry to raise awareness about the global justice issues. The theme this year was 'Until Love Conquers Fear', and entries were judged by Aidan Clifford, formerly of the CDETB Curriculum Development Unit, poet Nessa O'Mahony, and Trócaire's Patricia Groves. Full information about winners is available at Cathoic Ireland.

Encounter Dublin City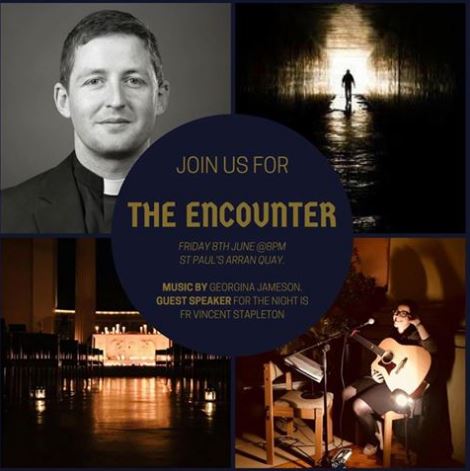 The next Encounter is on June 8th at 8 pm in St Paul's Arran Quay. Fr Vincent Stapleton is guest speaker and musician for the night is Georgina Jameson.
Sacred Music at Maynooth
The Chapel Choir of St Patrick's College Maynooth, directed by Dr John O'Keeffe, presents an evening concert of Sacred musical settings by Handl, O'Leary, Mawby, McDonagh and Ó Riada together with music from the Gregorian and native Irish traditions. It's on Sun 29 April 5 pm to 6.20 pm. Booking at Evenbrite here.
Bach Mass at NCH
The Guinness Choir returns to the National Concert Hall, Mon 16th April at 8 pm, to perform the 'B Minor Mass' by Johann Sebastian Bach. This setting of the Mass is widely recognised as one of the greatest compositions in musical history. Although completed in 1749, the year before Bach's death, it wasn't performed in full until 1859 and since that time it has become established in the repertoire of all the great choirs and performers. Booking and info here.
NightFever
The next Nightfever event in Dublin will take place on Saturday 21st April in Clarendon St Church, off Grafton St Dublin, after the 6 pm Mass. Nightfever features street outreach, music, Reconciliation, Adoration, prayer and more. More info here.
A Celebration of Belonging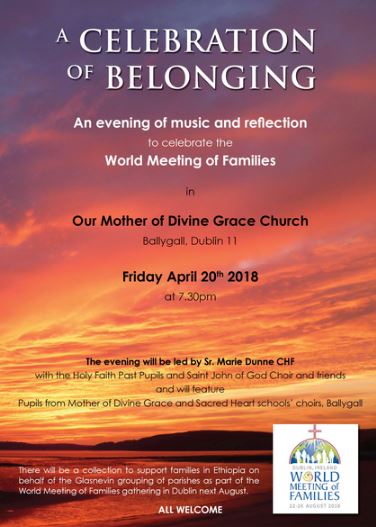 A Celebration of Belonging is an event for the World Meeting of Families, an evening of music and reflection. Venue Our Mother of Divine Grace Church Ballygall Dublin 11. It's on Fri 20th April 7.30 pm and will be led by Sr Marie Dunne with the Holy Faith past pupils and the St John of God Choir.
Beth Nielsen Chapman Concerts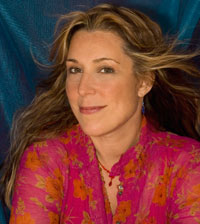 Nashville singer-songwriter Beth Nielsen Chapman whose work often includes spiritual songs will perform two concert in Northern Ireland in April - Mon 2nd Portico Arts Centre Portaferry, Tues 3rd, The Studio, Waterfront Hall, Belfast. She will be backed by Ruth Trimble, whose songs and albums also feature spiritual themes.

Camross Passion Play
Based on the Oberammergau script and adapted for stage performances, a huge cast of amateur actors and a talented choir from Camross and several areas of the diocese will bring to life the story of Christ in Camross Hall in Wexford.. Under the stage direction of Michael Stafford and musical direction of Vicky Barron and Anita Cullen, it is expected they will transform the previously staged shows in 2000, 2006 and 2012 and portray the story before a diverse audience in Camross Hall on Good Friday, March 30, and Easter Sunday April 1. Cast members are as young as 11 to over 80 years old. More info in this Irish Catholic report.
Dublin Gospel Choir Benefit Concert
Sing for Jack – Benefit Concert – February 9th 2018 On Friday 9th February Dublin Gospel Choir and Kilcullen Gospel Choir will perform at a very special Benefit Concert in aid of baby Jack Ryan in Cill Mhuire Church, Newbridge at 7.30pm. 'Sing for Jack'' are a group of staff in Naas General Hospital who have come together to organise a benefit concert for Jack Ryan. Jack is the son of one of their colleagues and he was born on 9th August 2016, with a major Exomphalos which is a stomach wall defect where his organs grew outside of his body. Because of this Jacks lungs did not develop which resulted in him having a tracheostomy and curvature of the spine. Jack spent 15 months in Temple Street and was discharged home just before Christmas. This concert will help to raise valuable funds to help support Jack and his ongoing care. Tickets are available from the Newbridge Parish Office – 045/431121 and from Anne on 087/6507973.
Music Workshop at Knock
For members or directors of a parish choir - 'Workshop for Choirs' with the Irish Church Music Association on Wednesday 28 February, 7.30 pm in the Blessed Sacrament Chapel, Knock Shrine. Resources will be provided. 'A Joy for the World' is the official hymn for the World Meeting of Families 2018, composed by young Irish composer Ephrem Feeley. The workshop will provide choirs with music and resources to help them prepare for the World Meeting of Families in August. Choirs are advised to book in advance. Info here.
Lawton Concert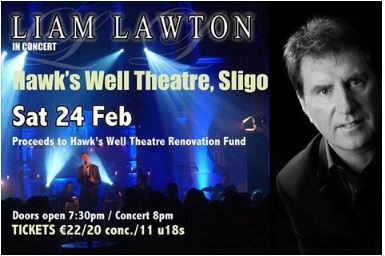 Liam Lawton will be in Concert at the Hawk's Well Theatre in Sligo on Sat 24 February at 8 pm. Concert is in aid of the theatre. renovation fund. Adm €22/20/11 (u 18's)
Laudate 2018
Laudate 2018 will start at, Knocklyon, St. Colmcille's Church on Jan 29 @ 7:00 pm – 8:15 pm. The aim of the programme is to make a musical link between school and parish so that the children in our schools and the parish communities may sing to God in prayer together. The list of hymns is available on our website and parish music groups/choirs are particularly welcome to come to the festival. It will also take place in Newtownpark Ave, Blackrock @ Church of the Guardian AngelsJan 29 @ 7:00 pm – 8:15 pm, and Ballymun Road @ Our Lady of Victories ChurchJan 30 @ 7:00 pm – 8:15 pm. This is a project of the Dublin Liturgy Resource Centre and the Education Secretariat.More info here.
Catholic Schools Week 2018



Catholic Schools Week for 2018 takes placefrom Sunday 28 Jan. A wealth of resources has been provided and these are available for download here. Suggested music resources are included in the materials.
Event for Lent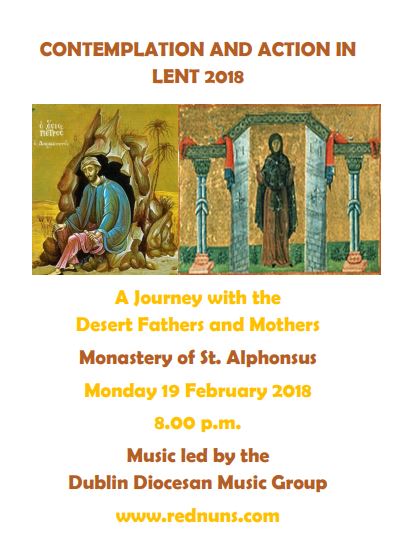 'Contemplation and Action for Lent - A journey with the Desert Fathers and Mothers' is an event combining prayer and music for Lent, at Mount St Alphonsus Monastery, Drumcondra, Dublin 9, Mon 19 Feb at 8 pm. Music will be led by the Dublin Diocesan Music Group.
Free Organ Recital at NCH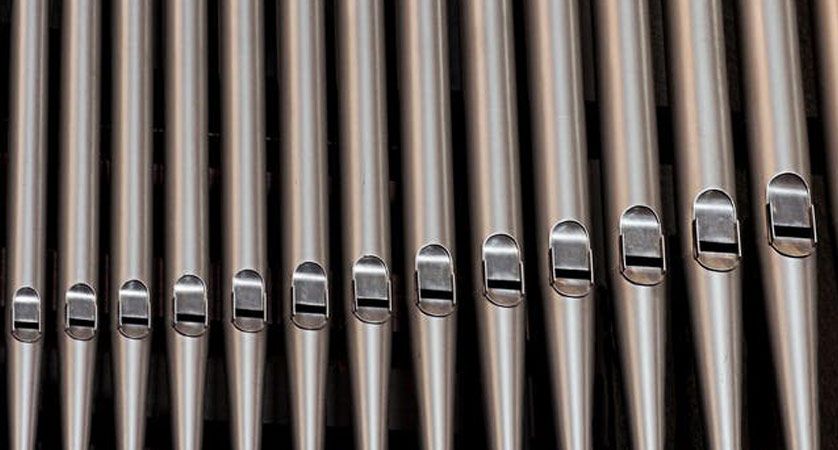 There will be a free organ recital at the National Concert Hall on Fri 2nd February at 6 pm, featuring Carole O'Connor organ. Programme: Franz Liszt (1811-86) Évocation à la Chapelle Sixtine, S658 (14'); Jean Langlais (1907-91) Hommage à Rameau, Op.134 (22'). This programme pays homage to Mozart and Rameau, the featured composers in the RTÉ NSO's 7.30pm concert. Liszt's Évocation à la Chapelle Sixtine is based on two works: Allegri's Miserere and Mozart's Ave Verum. Although restricted to performance by the Sistine Chapel Choir, Allegri's Miserere was copied down from memory by fourteen-year-old Mozart following a visit to the chapel. Langlais' Hommage à Rameau originally comprised six movements, titled to form an acrostic on Rameau's name, two of which appear in the published version alongside Ostinato. It was completed in 1964 to mark the bicentennial of Rameau's death. This is a free ticketed event, however, tickets are limited so early booking is advised. Booking and info here.
Arts and Rights



The Notre Dame-Newman Centre is pleased to announce a special event in conjunction with Field Day. Seamus Deane will speak on Hannah Arendt's concept of the right to have rights and its importance today. In addition, there will be poetry from Christiana Obaro, Jessica Traynor and Chiamaka Enyi-Amadi, and music performed by Neil Martin, Tríona Ní Dhomhnaill, Maighread Ní Dhomhnaill and Paddy Glackin. The event takes place at University Church on Sunday, January 14, following the 6:15pm liturgy. It is free and open to the public.
Sound of Music
Bill Kenwright's production of The Sound of Music, will play this Christmas season at the Bord Gáis Energy Theatre from Tuesday 19 December 2017 until Saturday 6 January 2018. Irish West End star and The Voice (UK) finalist LUCY O'BYRNE will play the lead role of Maria in Bill Kenwright's magnificent production alongside CELINE BYRNE who will play the role of Mother Abbess. More info and booking here.
Online Advent Calendars
Several online Advent calendars are available, often with arts resources and artistic merit. The official calendar of the Catholic Bishops in Ireland is here, with plenty of resources each day. The new Grotto Network has many new resources including this Advent Calendar. RTE's 'Reverse Advent Calendar' has many feelgood stories, including some that featured on a recent Would You Believe programme.

Culwick Choral Christmas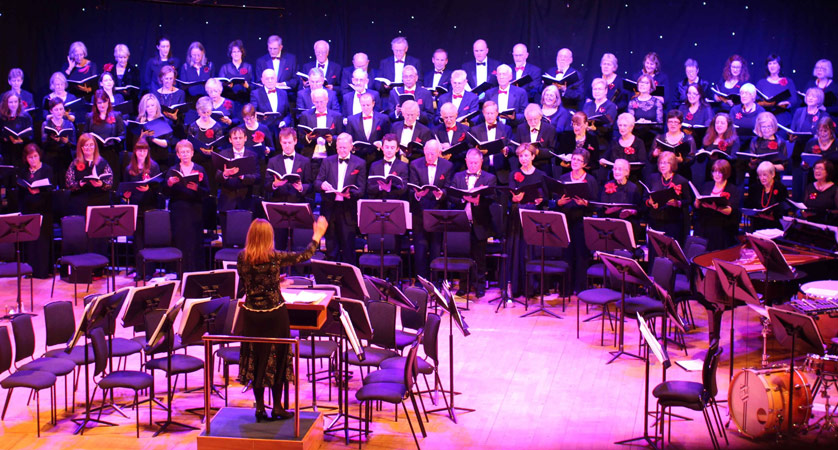 The Culwick Choral Society has a Christmas Concert at the National Concert Hall on Monday December 11th, 2017, with special guests, mezzo-soprano Sharon Carty and baritone David Howes, the Culwick Choral Society presents an unmissable celebration of the season with carols, music and songs from across the ages. This year's special work is Vaughan Williams' ultimate homage to Christmas, The First Nowell, which combines favourite carols for soloists, choir and orchestra in what proved to be the last music he wrote before he died in 1958. Info and booking here.
ESB Great Christmas Concert
The ESB Great Christmas Concert will take place at the National Concert Hall Wed 13th Dec 8 pm. For over two decades audiences have made the ESB Great Christmas Concert the start of their Christmas Season! Not only will you experience the joyful and uplifting sounds of the voices of children in Piccolo Lasso combined with their adult colleagues in The Lassus Scholars - all blended together with the Orlando Chamber Orchestra - but you will also have the opportunity of uniting your voice with theirs as conductor Dr Ite O'Donovan invites you to join in the audience carols! Info and booking here.
Palestrina Choir at NCH
At the National Concert Hall, Tues 19 Dec, experience the magic of Christmas with the Boy Choristers & Gentlemen of the Palestrina Choir. A heartwarming selection of traditional carols. Do not miss the opportunity to enter into the spirit of Christmas with these angelic choristers. Presented by St. Mary's Pro-Cathedral Dublin. Info and booking here.
Messiah at NCH
On Dec 17th Our Lady's Choral Society and the RTÉ Concert Orchestra with Proinnsias Ó Duinn and world class soloists present the 'definitive' performance of Handel's Messiah at the National Concert Hall. Christmas starts here…to avoid disappointment early booking is advisable for these sell-out performances. Info and booking here.
New Dublin Voices Christmas Concert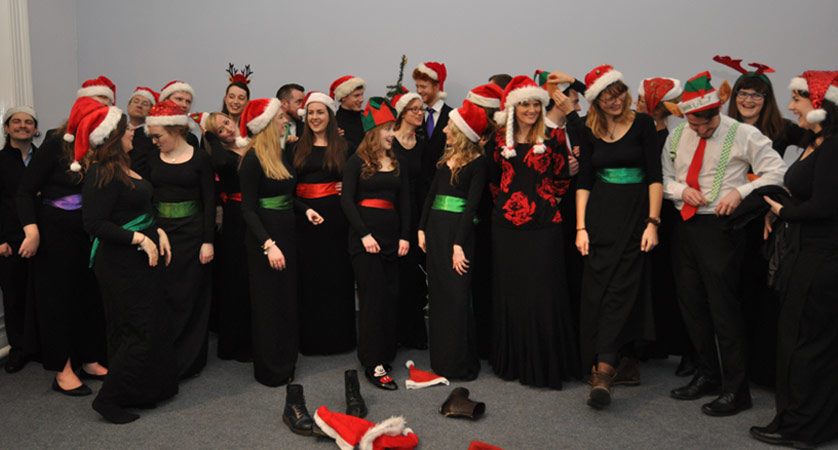 The New Dublin Voices, with Bernie Sherlock, conductor, will perform a Christmas concert at the National Concert Hall, Mon 18th Dec 1.05 pm. Ireland's internationally renowned chamber choir New Dublin Voices invites you to step in from the cold and feel the warmth of the arrival of Christmas. Now an annual tradition, these lunchtime concerts bring seasonal cheer, and reflection, and the very best of Christmas music. Info and booking here.


Handel's Messiah in Wexford
At the National Opera House in Wexford the Irish Baroque Orchestra will perform Handel's Messiah on Thurs 7 Dec at 7.30 pm. Peter Whelan directs a first-class line-up of Irish soloists, including Sarah Power (Soprano), Sharon Carty (mezzo-soprano ), Peter Harris (tenor) and Brian McAlea (bass) and the wonderful Resurgam choir. More info and booking here.
Pipes of Christmas
The renowned Pipes of Christmas concert, which is a staple of New York Christmas events, will this year honour Knock visionary John Curry, who died in the US city in 1943. The Pipes of Christmas concert has taken place every year since 1999. It is produced by the Clan Currie Society, a non-profit educational and cultural institution which raises funds for music scholarships. The 2017 concert will see the world premiere of 'Beautiful Things', an original composition by acclaimed Celtic composer and harper Cormac de Barra of Dublin. The piece commemorates the apparition of Our Lady in Knock on the night of 21 August 1879. More info at Catholic Ireland Website.

Céline Byrne Christmas Show
Bord Gais Energy Theatre hosts the return of Celine Byrne this Christmas with a show for lovers of opera and Christmas Classics for one night only on Friday December 15th. More info and booking here.
Competition for Pope Francis Visit
The Irish Catholic newspaper is running a competition for primary schools to coincide with the visit of Pope Francis to Ireland for the World Meeting of Families. Pupils will write a letter of welcome accompanied by a drawing. There are cash prizes and an icon of the Holy Family. Deadline Fri 24 Nov. More details here.

Lawton Christmas Tour
Liam Lawton has announced a Christmas tour. Details as follows:
November: 30th - Church of the Immaculate Conception Newcastle West
December :
3rd - St. Maur's Church, Rush, Co.Dublin
4th - St. Francis Xavier, Gardiner Street, Dublin
7th - The North Cathedral, Cork
9th - Sacred Heart Church , Upperchurch, Co. Tipperary
15th - Clonard Monastery, Belfast (With Karl McGuckin & Fra Free)
17th - St. Mary's Cathedral, Killarney
18th - Church Of Mary, Mother Of The Church, Saintfield, Co.Down
21st - Church of the Holy Trinity, Rathdowney
22nd - The George Bernard Shaw Theatre, Carlow
23rd - The George Bernard Shaw Theatre, Carlow.
For Ticket detailssee www.liamlawton.com
Knock Shrine - Faith Renewal Autumn Winter Programme 2017

The Winter Prgramme features some arts related events - To reserve a place at one of the Faith Renewal events below, please call (094) 93 75355 or email: faithrenewal@knockshrine.ie . Early booking advised. See further details below or download the full programme here.
Friday 27 October – Music Workshop with Liam Lawton, 7.30-9.30pm in the Blessed Sacrament Chapel, Knock Shrine. This workshop will introduce Liam's new Mass setting 'The Mass of St Patrick' which was composed for the Octo Centenary Celebration of Ballintubber last year.
Saturday 4 November – 'Art as a Doorway to the Divine' workshop with Artists Imogen Stuart & PJ Lynch. This is a wonderful opportunity to learn more about the making of the Apparition Mosaic and the Holy Water fonts at Knock Shrine from the creators themselves. Taking place from 11am-3.30pm at Knock House Hotel. Fee €30 includes lunch. Find out more here.
The Star of Bethlehem: A Christmas Oratorio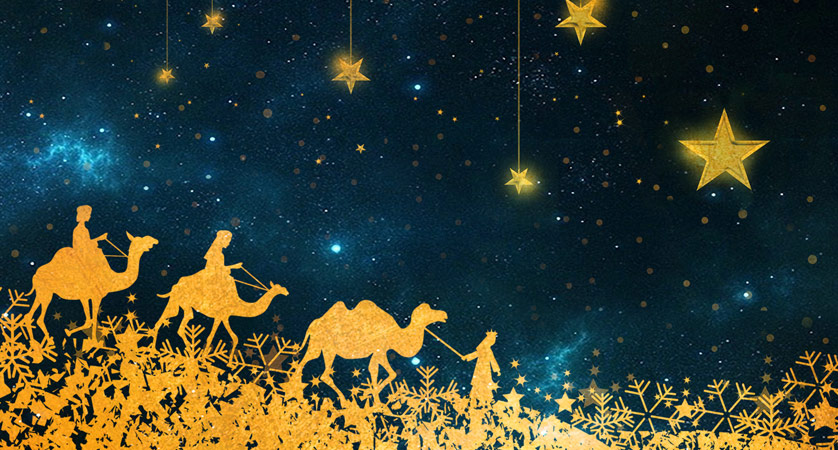 At the National Concert Hall on Mon 27 Nov Camphill Communities Ireland present a concert of new music to lift spirits into the Christmas Season. Following last year's sell out performance, renowned soloists Lynn Hilary (soprano), Niamh Ní Charra (concertina), Aoife Ní Bhriain (fiddle) and Noreen O'Donoghue (Irish harp) return to the National Concert Hall and are joined by sopranos Edel Murphy and Sarah Waldron in a concert of beautiful new music by acclaimed composer Colm Ó Foghlú. The concert will also feature 160 musicians and singers from Cantando, Cór Scoil Neasáin, Laetare Vocal Ensemble, CaraNua and The Orchestra of Ireland under the baton of Liam Bates. The concert will also feature a very special performance by The Bells of Camphill and will be hosted by Sharon Ní Bheoláin. Info and booking here.
Christmas Concert for Trócaire
A Christmas Gala for Trócaire will be held in Mount argus Church, Harold's Cross, Dublin on Sun 3rd Dec at 7.30 pm. Joe Duffy will be MC and performers will include the Nas na Rí singers, the Key Notes, Mont Sackville Girls' Choir and more. Admission is free by ticket but with donation of €10 suggested. Tickets available at parish office, call 01-5053269 or contact Gráinne Dunne at Trócaire.
Nightfever Dublin
The next Nightfever event in Dublin takes place on Sat 2nd Dec in Clarendon St Church (off Grafton Street). Nightfever is an open night of prayer for all, organised by young people who want to pass on the love of God that they have been experiencing for themselves. Passers-by are invited from the nearby streets to come into the Church and light a candle, enjoy the beautiful music and be in the loving presence of God. The event begins with Mass at 6pm but people are welcome to come and go during the evening from 7 pm on. Info here.
Advent Service


The Dublin Diocesan Advent Service will take place at Saint Gabriel's Church, Dollymount, Clontarf on Dec 2 @ 4:00 pm – 5:15 pm. The Liturgy will be prepared by the full-time Chaplaincy Students of DCU and the music will be led by the Dublin Diocesan Music Group. Info here.
Diocesan Remembrance Service
This year's Dublin Diocesan Remembrance Service will take place on Thursday 23 November at 8.00pm in the Monastery of St. Alphonsus, 8 pm. Each year people gather to remember and to pray for those who have died in a gentle and prayerful space. The music will be led by the Dublin Diocesan Music Group. Info here.
Eilidh Patterson Concert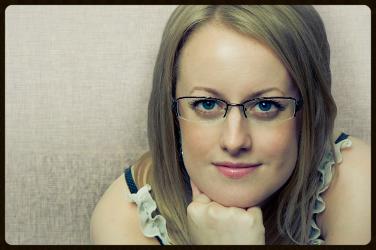 Eilidh Patterson is a singer-songwriter from Derry and her material often includes songs of faith. Likewise with her backing band, Cup O' Joe. They are in concert on Fri 24th Nov 2017 @ 9pm at DC Music Club, 20 Camden Row, DUBLIN 2, Ireland. Reserve tickets HERE to collect at the door on the night. Postponed.
The Goethe-Institut Choir Concert
The Goethe-Institut Choir returns to the National Concert Hall with its popular annual Christmas concert, performing some festive all-time choral favourites on Monday 4th December at 8 pm, including Marc-Antoine Charpentier Messe de Minuit pour Noël,
Joseph Haydn 'Nelson Mass' – Missa in Angustiis in D minor and a selection of International Carols. Info and booking here.
Bright Friday
The spirituality publisher Columba Press is teaming up with musicians, poets and mindfulness practitioners to hold a day of calm and reflection in opposition to the increasing dominance of so-called 'Black Friday', the annual shopping frenzy which sees customers queuing and shoving to get bargain deals. 'Bright Friday' which is on November 24th this year will be held in Newman University Church St Stephen's Green in the heart of Dublin city on a day which retailers hope will kick-off the busy Christmas spending spree. It will have periods of reflective music, mindfulness, meditations and poetry readings. Mindfulness practitioners such as Sr Stan Kennedy, Daniel O'Leary as well as monks from Glenstal Abbey and a growing number of musicians and poets have already signed up to attend the free event. People wanting an antidote to the consumerism of the day are being encouraged to drop by. More info here.
Knock Messiah
On Sat 27 Nov 2017 Handel's Messiah will be performed for the first time in the Basilica at Knock Shrine, featuring the RTÉ Concert Orchestra conducted by Proinnsías Ó Duinn, with a 180-strong choir and an line up of international soloists. Doors open 6.30 pm, concert starts 7.30 pm. More info here.
Soundings for Simon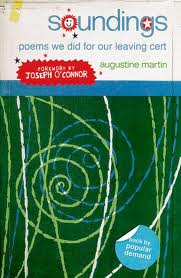 Soundings for Simon combines fundraising for the Simon Community with a nostalgic retrospective of some of the poetry from the Leaving Cert poetry text Soundings, which featured many religious poems from poets like Patrick Kavanagh and Gerard Manley Hopkins.This year's event will take place in the Yellow House, Rathfarnham on Mon 20 Nov at 7.30 pm.
Premiere of Patrick Cassidy's Latin Mass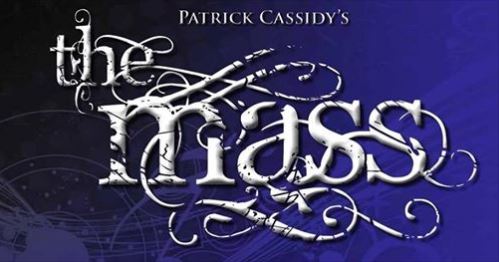 In celebration of the Opening of the Notre Dame Newman Centre for Faith and Reason, the Centre presents the inaugural performance of Patrick Cassidy's The Mass. This is a free, ticketed event. Patrick Cassidy, Ireland's most renowned and respected composer, now presents his own setting of The Latin Mass. This is the first major symphonic setting of The Latin Mass written by an Irish composer. It follows in the long and profound musical tradition of the great Masses. Tickets free but necessary...get them at Eventbrite here.
Arts Evening at Newman University Chuch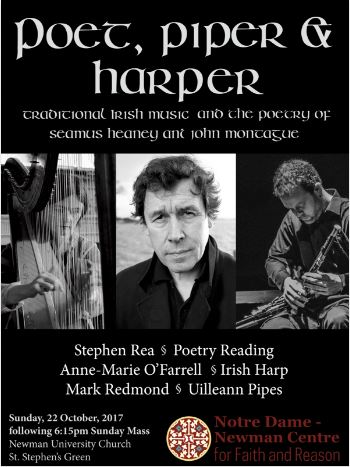 There will an arts evening at Newman University Church on Sunday 22 October after the 6.15 Mass. Titled: 'Poet, Piper and Harper' it will be a night of music and poetry with Stephen Rea (readings); Mark Redmond (uileann pipes) and Anne- Marie O'Farrell (harp). The poetry will be by Seamus Heaney and John Montague. See Newman Church website.
Portlaoise Course for Teachers

'Improve Your Powerpoints Part 1' is an it Course for teachers, at Laois Education Centre, Portlaoise, on Thurs 12 Oct 5-7 pm. A hands-on workshop to help teachers improve the quality of their Powerpoint presentations. New Powerpoints can be created or old Powerpoints freshened up. Topics include inserting video and/or audio into Powerpoint slides, useful shortcuts, working with images, animations, design templates, how Powerpoint interacts with other software, with lots of useful tips and tricks. It will be useful for RE teachers gathering and presenting arts resources. Booking - click here.
Music Ministry at Clonliffe College
In the light of many changes in parish music personnel in recent years, this is an opportunity to check in with those responsible for music at a parish level so that, despite the diversity of resources and traditions, some common principles and shared vision for music might be named. An evening of resources and discussion will be held in Clonliffe College on Thursday 5 October at 8.00 p.m. For more detailed info and booking options click here.
Liam Lawton Workshop
Liam Lawton will hold a workshop on Thursday 12 October in Clonliffe College 8.00-9.30pm. He will offer a variety of music for many occasions including 'Joy For the World' composed to mark the World Meeting of Families 2018. Booking is essential, forms available in our download section. €10 per person. For more detailed info and booking options click here.
Nightfever
The next Dublin Nightfever event takes place on Sat 16th Sept in St Teresa's Church, Clarendon St, Dublin 2. There will be street outreach, music, prayer, adoration, Reconciliation. For more information on the event click here.

Delights of Early Music


Tim Thurston, formerly of RTE Lyric FM's Gloria presents a series of talks on early music, incl chant and devotional music at the National Concert Hall, Dublin 2. Starts Tues 3rd Oct. More info here.
Culture Night
This year's Culture Night takes place on Fri 22 Sept and features a huge range of free event, incl events of a spiritual/religious nature. The Culture Night website can be searched by area.
The Encounter
Are you looking for more in life? Join other young adults (20's & 30's) for a night of live acoustic music, reflective prayer in adoration, with guest speaker on life, faith & purpose. Next event Fri 22 Sept. Followed by social, pizza & refreshments. St Paul's Church, Arran Quay. More info here.
The Lassus Scholars & Piccolo Lasso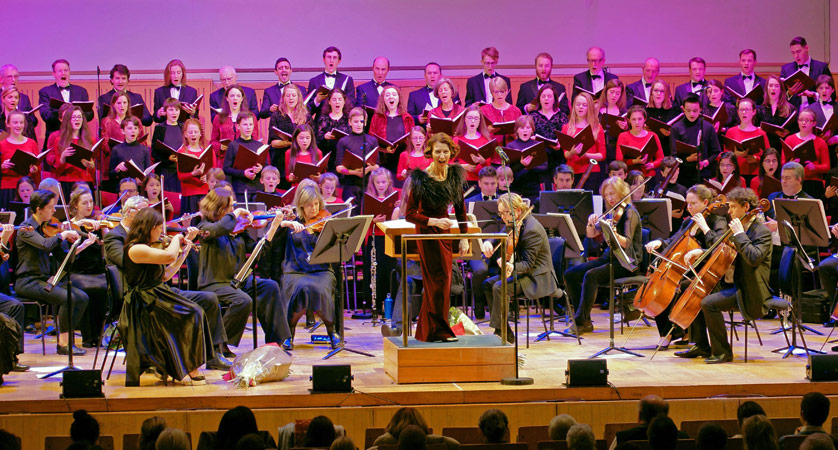 At the National Concert Hall, Sat 23rd Sept, 8 pm - Dublin Choral Foundation celebrates an extraordinary musical achievement with soloists, choirs & orchestra - 21 years of music education through great choral music - a wonderful experience of music for choir families and a step for many towards a professional career.
In addition to great choral classics performed by The Lassus Scholars & Piccolo Lasso, past and present choir members will perform Instrumental and vocal solos.
Award winning Choir of St Brigid's NS Castleknock, many-times recipients of the Ite O'Donovan Prize at the ESB Feis Ceoil, will be special guests.
Pieces include: Mozart: Coronation Mass in C, K 317,
Mozart: Te Deum in C, K 141
Mozart: Ave verum & Laudate Dominum
Handel: Zadok the Priest
Seoirse Bodley: Missa Brevis in angustiis (Commissioned by DCF for Piccolo Lasso 2009)
Mozart: Concert Aria Ch'io mi scordi di te
Neruda: Trumpet Concerto (1st Movement)
More info and booking here.
Icon for World Meeting of Families
The icon for the World Meeting of Families, which was written by Mihai Cucu, will be accompanied by petition boxes, and contemplative communities around Ireland have agreed to take petitions collected from families and to pray for them during the coming year. The WMF2018 Icon of the Holy Family was unveiled and anointed by Archbishop Diarmuid Martin of Dublin during Mass on Monday in Knock basilica. The Icon, which was written by Mihai Cucu with the assistance of the Redemptoristine nuns, will travel to the Irish Church's 26 dioceses as part of the preparation and awareness-raising ahead of the international gathering from 21–26 August 2018.
Read more at Catholic Ireland.
Faithfest 11



The Faithfest Team are delighted to announce that Faithfest 11 is on Friday 6th October, 6.00 – 9.30pm in Holy Cross College, Clonliffe Road. Faithfest is an event for teenagers. It aims to help build spaces where teenagers have an experience of a peer community, explore faith, and encounter an experience of Welcome, Belonging, Discipleship, Worship and Prayer in a creative and fun atmosphere. It is shaping up to be our best one yet with a Brilliant Band, Super Speakers and Wonderful Workshops. We are inviting all parishes to send a group of young people to FaithFest. Each young person is asked to bring €2.00, walking shoes, a warm jacket or coat and a signed consent form. Parishes are asked to contribute €5.00 per person to defray some of the costs involved.Contact: Faithfest@dublindiocese.ie
RE Congress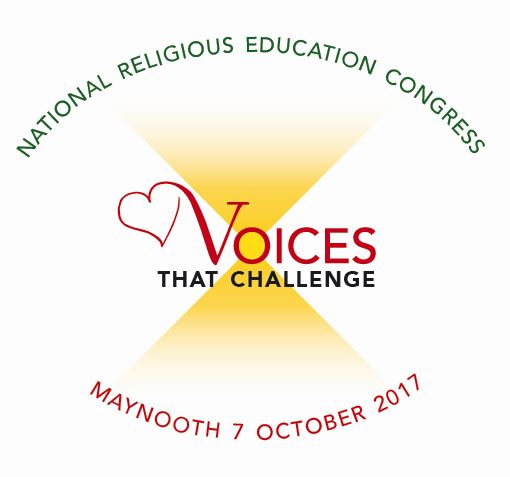 This year's RE Congress has been announced for Sat 7th October in St Patrick's College, Maynooth, Co. Kildare. There will be a range of workshops for secondary teachers, primary teachers and parish catechists. There will be arts content, and further details will be available soon.
Added 29/6/17: Among the workshop presenters will be liturgical composer Steve Warner of Notre Dame University, Indiana USA.
Added 10/8/17: New RE congress website up and running - http://recongress.ie
Tallis Scholars at NCH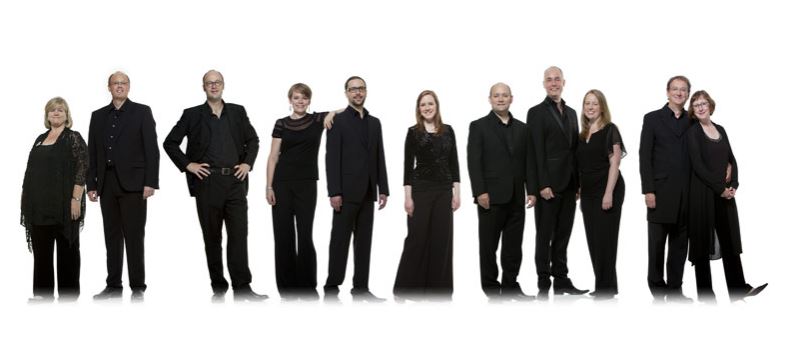 Founded in 1973 The Tallis Scholars have established themselves as the leading exponents of Renaissance sacred music throughout the world. They continue to develop their exclusive sound, praised by reviewers for its supple clarity and tone, and to bring fresh interpretations to music by contemporary as well as past composers. Their programme is built around composers who had a close association with Rome's Sistine Chapel, particularly Palestrina opens with what will be a unique performance of the famous 40 part motet by Thomas Tallis Spem in alium performed by The Tallis Scholars and 30 singers specially recruited from around Ireland. This initiative will be collaborated by the NCH Learning and Participation Department and The Tallis Scholars. They play the National Concert Hall Thurs 5th Oct 8 pm. There's a Pre-concert talk at 6.45pm in The Studio - Peter Philips, director Tallis Scholars in conversation with Tim Thurston (formerly of Lyric FM's Gloria.
Info and booking here.
Patrick Kavanagh Weekend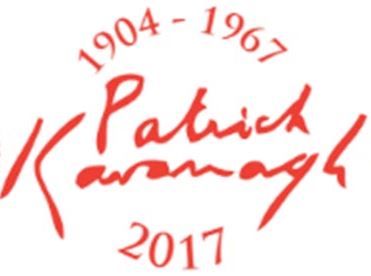 The Patrick Kavanagh Weekend and Poetry Weekend will take place Friday Sept 29th to Sun Oct 1st in Inniskeen, Co. Monaghan, ommemorating the 50th Anniversary of the poet's death. There will be a launch of the CD 'Love's Doorway to Life - an Alternative Biography of Patrick Kavanagh' by Sr Una Agnew and Art Agnew. Among the events will be Dr. Una Agnew's talk entitled Patrick Kavanagh (1904-1967) & Seamus Heaney (1939-2013: From Shancoduff to Mossbawn – Lines of Convergence and Divergence. Dr. Agnew, a Louis Sister, Associate Professor Emeritus in the Faculty of Theology, Milltown Institute, Dublin. Author of 'The Mystical Imagination of Patrick Kavanagh: A Buttonhole in Heaven' (1998). On the Saturday at 7.30 pm tThe homily at the Commemorative Mass in Inniskeen will be preached by Fr. Tom Lalor, Parish Priest at Leighlinbridge, Co. Carlow. Fr. Martin Treanor, P.P., Inniskeen will be the celebrant.Full programme and details here.
Book of Kells on Culture Night
Book of Kells - This is a rare opportunity for an intimate viewing of this Book of Kells. The limited edition Faksimile Verlag facsimile (1990) reproduces every page in perfect detail and is itself a rare book. Explore this remarkable manuscript in the company of Kells' scholar and author Dr Donncha MacGabhann. This is an interactive experience where questions and comments are welcomed. Session 1: 6pm-7.30pm, Session 2: 7.30pm-9.00pm. PLEASE NOTE: This event is free but must be prebooked due to limited places. (4 people per session). 6pm - 9pm, Contemplative Centre (opposite the UL Student Union), University of Limerick, Castletroy 061 407363. Booking and info here.
Culture Night at Central Catholic Library
Writers to Remember in the Decade of Centenaries:Stephen Brown SJ and the Irish Literary Revival.An exhibition of works by some of the poets,dramatists, critics and novelists of the Irish Literary Revival, collected by the library's founder Fr Stephen Brown. 5pm - 9pm, 74 Merrion Square, Dublin 2; www.catholiclibrary.ie 01 6761264. Also click here.
Culture Night at Clonliffe
Faith and Culture - An evening of archives, literature and music live from different ethnic communities, and a concert featuring the Dublin Diocesan Music Group singing songs where faith and culture meet.6pm - 10pm, Clonliffe Rd, Drumcondra, Dublin 3. Click here for more info.
Culture Night in Cork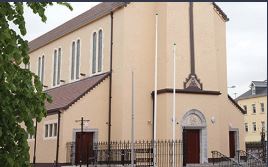 Church of the Annunciation - Enjoy a night of culture at the Church of the Annunciation Blackpool, with sculptures by Seamus Murphy and stain glass work by Harry Clarke. 5.30pm - 7.30pm, Great William O'Brien Street, Blackpool, Cork, 021-4300518. For more info click here.
IT Course for Teachers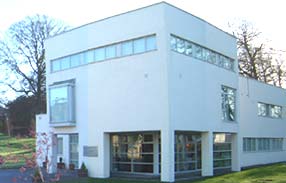 'Improve Your Powerpoints 2' - IT course for teachers of all subjects at Navan Education Centre, Thursday 28 Sept, 5-7 pm, particularly suitable for gathering and presenting arts resources for Religious Education. A follow-up course on Improving your Powerpoint Presentations, but no need to have done the first part. The course will feature hands-on exploration of some of the advanced aspects of Powerpoint. There will be a chance to revise some of the aspects of Part 1 (e.g. inserting video, tips and tricks for better presenting) along with new elements, how Powerpoint interacts with other programmes like Google Slides, Emaze and Blendspace. Participants are encouraged to bring their own devices and create new presentations or freshen up existing presentations. Booking here.
Autumn Liturgy Gathering
The Autumn Liturgy Gathering of Dublin Diocese will take place on Sat 30 Sept 9.30 to 1 pm. Among the workshops will be one on Emmanuel 2018 with Ian Callanan; Caroline Cutliffe will show how the Laudate Music Programme for Primary Schools can be used in a range of parish events; Pat O'Donoghue will lead an imaginative, prayerful and practical workshop on the importance of 'welcome' in our liturgies. For more detailed info and booking options click here.
Sister Act Musical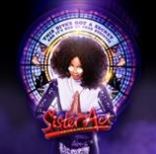 The hit musical Sister Act, based on the film of the same name, plays in the Bord Gáis Energy Theatre 29 Aug - 3rd Sept. Featuring original music by Tony® and 8-time Oscar® winner Alan Menken (Disney's Aladdin, Beauty and the Beast, Newsies, Enchanted), dance routines and songs inspired by Motown, soul and disco. Sister Act tells the hilarious story of Deloris Van Cartier, a disco diva whose life takes a surprising turn when she witnesses a murder. Under protective custody she is hidden in the one place she won't be found – a Convent! Disguised as a nun and under the suspicious watch of Mother Superior, Deloris helps her fellow sisters find their voices as she unexpectedly rediscovers her own. A sparkling tribute to the universal power of friendship, sisterhood and music.
More info and booking here.
Gospel Grooves
'Gospel Grooves 2017' features the Cabinteely Gospel Choir, with Leslie Dowdall, John Nolan, Jim O'Neill and Colm Hennessy and takes place in St Brigid's Church, Cabinteely on Fri 23 June at 8 pm. More info here.
The Encounter June 2017
At St Paul's Church Arran Quay, on Fri 16 June at 8 pm, the last Encounter for the summer. Join other young adults (20's & 30's) for live acoustic music by the Goretti Girls, reflective prayer in adoration and guest speaker, Meabh Carlin, on life, faith and purpose. Followed by pizza and refreshments. FREE EVENT. More info here.
Blind Boys of Alabama
Iconic American gospel group, The Blind Boys of Alabama, will perform in the National Concert Hall on Wed 19 July at 8 pm. More info and booking here.
Icon Writing
There will be an icon writing course at the Monastery of St. Alphonsus, Drumcondra, Dublin 9, July 23-29 and August 6-12. More info here.
Eilidh Patterson Concert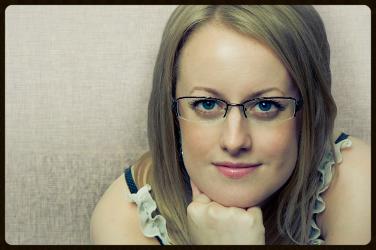 Eilidh Patterson is a singer songwriter from Derry who often includes faith based themes and material in her work. She will perform with bluegrass band Cup O' Joe in a special concert at the Courtyard Theatre, Newtownabbey, Belfast, on Fri 9 June at 8 pm. For more info and tickets click here.

Knockadoon


The 36th Knockadoon Music and Liturgy Course will take place 6-12 August, in Knockadoon on the south Cork coast. Knockadoon Music & Liturgy course is a one week course where participants get to learn a wide selection of modern liturgical music and use this music in a series of liturgies during the week. Participants get to learn new instruments, and are encouraged to develop their talents in addition to exploring new talents and resources.The course is under the auspices of the Dominicans, and run by a team of volunteers. It is fully residential, but some people who live closer can choose to attend on a day-by-day basis.The residential cost of the course is €210, and this includes bed & board, along with the course book. We also provide a bus from Dublin/Newbridge should people wish to avail of that option. (The bus costs €30. Finally, there is a course concert on the final night of the course (Friday 11th August), and all are welcome. For more info: www.knockadoonml.com

Matt Maher Concert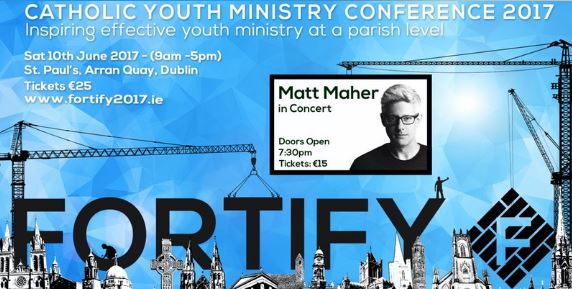 US singer-songwiter Matt Maher will attend the Fortify2017 Catholic Youth Ministry Conference on Sat 10th June in St Paul's Church Arran Quay. Tickets can be purchased for the full day, for the concert only or for the conference only - the options are available through Eventbrite - click here.

Hallelujah at NCH
HALLELUJAH is a new show portraying the lives of three saints who visited Ireland and inspired the nation: Saint Thérèse of Lisieux, Mother Teresa of Calcutta & John Paul Ⅱ. The event will take place at 8 pm on Sat 24 June at the National Concert Hall and will feature The Palestrina Choir
Simon Morgan, Sandra Oman, Melanie McCabe & very special guest star Mary Coughlan. Musical director: Andrew Synnott, with large screen, narration, historical images & archive footage. The evening will feature some of the finest spiritual music ever written: Ave Maria, Panis Angelicus, Pie Jesu, Queen of the May, Sweet Heart of Jesus, I'll Walk With God, You Raise Me Up & Leonard Cohen's 'Hallelujah' to name only some. Written & Produced by Niall Morris. More info and booking here.
Red Hurley Gospel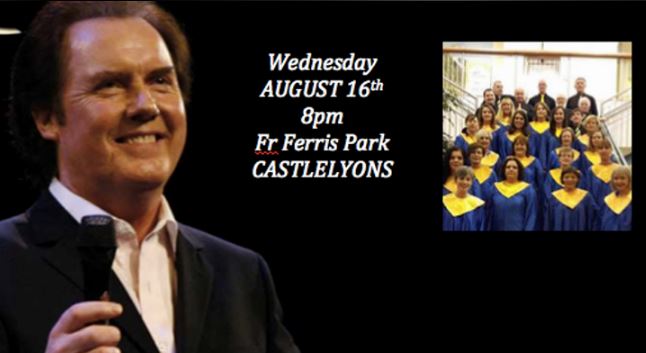 Red Hurley will perform with the Castleyons Gospel Choir on Wed Aug 16th in Fr Ferris Park, Castlyons, Co. Cork at 8 pm. Tickets are available at Eventbrite.
IRISH CHURCH MUSIC ASSOCIATION SUMMER SCHOOL 2017



St. Patricks College Maynooth - Wed 5th - Sat 8th July 2017. Theme: Joy for the World
Guest Director : Órla Barry, a graduate of University College Dublin and the College-Conservatory of Music, University of Cincinnati, Ohio, USA. and founder of Cantando. The Summer School will feature: Organ Tutorials; Irish Composers workshops; Cantor training; Resources for World Meeting of Families 2018; Back to Basics workshop - how,why,what,when,who? Special Choir; Youth Track - NGY Choir.
Music Ministry Together


Music Ministry Together 2017, led by Ian Callanan, will take place form the 8th-13th August in Cistercian College Roscrea. The theme for 2017 is "Holy is Your Name". Music Ministry Together is a five-day summer school held at Cistercian College Roscrea, for youth and adult leaders who have a passion for liturgical music and the desire to serve as ministers in their parishes, schools and communities. More info here.
Trócaire Poetry Competition
The annual Trócaire Poetry Ireland Poetry Competition 2017 is now open for submissions.Published or unpublished, spoken word poets and students are all invited to submit poems with the theme "Before the Storm" and which explore how people prepare for extreme weather events caused by climate change. Both postal and online applications are accepted. The deadline for applications is Friday 17 March 2017.
See: www.trocaire.org/getinvolved/poetry-competition. More info also at Catholic Ireland.
Mary - An Oratorio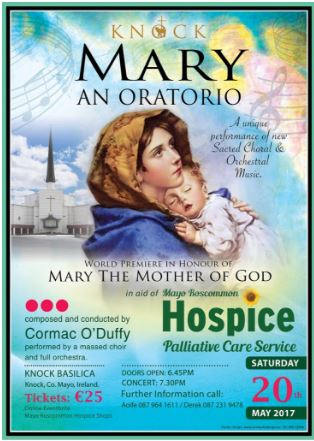 This work is a performance of new sacred choral and orchestral music composed and conducted by Cormac O'Duffy and will take place in Knock Basilica on Sat 20th May 2017 at 7.30 pm. Tickets are €25 and the event is in support of Mayo Roscommon Hospice Palliative Care Service.
More info here.
Ticket booking at Eventbrite.
Inspired - Retreat
Silent Retreat at Dromantine Conference Centre, Newry, Co. Down, Fri 26 May to Fri 2 June, with Fr Brendan Comerford SJ. Inspired and challenged by poets, pastors, mystics and martyrs
The Spirituality/Poetry of George Herbert. (1593-1633); Jane de Chantal (1572-1641)
Mary Ward (1585-1645); John Sullivan, S.J. (soon to be beatified); Oscar Romero; Ruth Burrows. More info here.
Courses/Workshops
*Thurs 2 Feb: 'Improve Your Powerpoints 1', Navan Education Centre, 5-7 pm, Book with Breda at the centre Tel: 046 9067040 | Fax: 046 9067065 | Email: info@ecnavan.ie
*Thurs 9 Feb: Religious Themes in TV Drama (emphasis on Junior Cycle and Senior Cycle themes). Laois Education Centre 5-7 pm. http://www.laoisedcentre.ie/cpd-courses/post-primary-courses/873-religion-in-tv-drama.html
*Thurs 16 Feb: 'Improve Your Powerpoints 2', Blackrock Education Centre 5-7.30 pm. http://booking.blackrockec.ie/event/view?id=2461
New Year Liturgy Seminar
This seminar will take place on Sat 28 Jan in Clonliffe College 9.30 am to 1 pm. For more details 01 8087554, or email. Among the workshops is this one ' How Can I Keep From Singing?' Ciaran Coll, Director of the OLV Gospel Choir and Music and Religion Teacher in St. Mary's Holy Faith Secondary School, Glasnevin will present a practical workshop using uplifting and soulful Gospel music. This would suit groups starting out to explore this genre of liturgical music or those looking to add to their repertoire.
The Encounter



This event for young adults takes place on Fri 20 Jan at St Paul's Church Arran Quay, and will feature contemporary Christian artist, Cormac Buckley & band, and inspirational guest speaker, Keith Kelly for a evening of music, reflective prayer, pizza and refreshments. FREE EVENT. Contact for more info: st.pauls@dublindiocese.ie

Emmanuel


s
This year's Emmanuel concerts will take place in the Helix, Dublin 9 Mon 6th March to Thurs 9th March, 7.30 pm each night. Emmanuel is the schools' liturgical music programme for Dublin Diocese. Check out the 'Updates' section on the liturgical music section of the diocesan website... click here.
Laudate



Come to the Laudate Festival and join in an evening of music and reflection in Our Lady of Victories Church, Ballymun Road - Tuesday 31 January at 7.00 p.m. or in the Church of St. Laurence O'Toole, Kilmacud - Wednesday 1 February at 7.00 p.m. This is a pilot project of the Education Secretariat and the Liturgy Resource Centre which brings together children from 21 Primary Schools of the Archdiocese to sing a shared repertoire of liturgical music and to mark Catholic Schools Week 2017. The Massed Choirs will be directed by Caroline Cutliffe in OLV, and Orla Barry in Kilmacud. All are invited to join in the singing and the prayer with these young people – entry is free.
Return of Hugh O'Flaherty Play
The play God Has No Country tells the story of Monsignor High O'Flaherty from Kerry who saved countless people on the run from the Nazis in Rome during World War 2. Written and acted by Donal Courtney it will return to Smock Alley Theatre, Temple Bar, Dublin 8 from Wed 18th to Sat 21st Jan, and to the Mill Theatre, Dundrum, Dublin, Fri 27th and Sat 28th Jan. Bookings: Smock Alley, Mill Theatre. The play has its own website also - click here.
Liv On Concert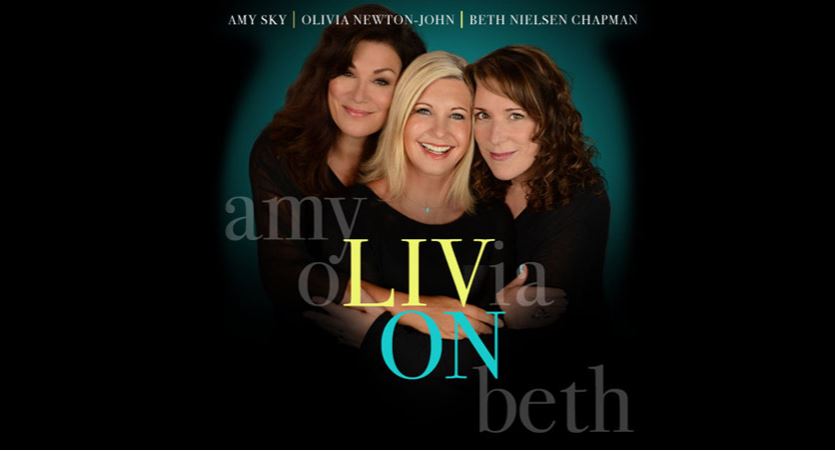 Coming to the National Concert Hall Dublin on Mon 23rd January 2017 - An Acoustic evening with Olivia Newton-John, Beth Nielsen Chapman and Amy Sky, touring their new album Liv On (see below). Support act: Ruth Trimble. More info and booking, click here.
Youth 2000


The Youth 2000 annual Summer Festival will take place from 17th to 20th August 2017 in the Cistercian College, Roscrea, Co. Tipperary. There will be guest speakers, inspiring Talks & Workshops, music, Group activities, Youth Masses, Adoration, Reconciliation, prayer, Drama, Games & plenty of time to chill out, meet new people and find out what it means to be young & Catholic today. More info here.
Beth Nielsen Chapman Concert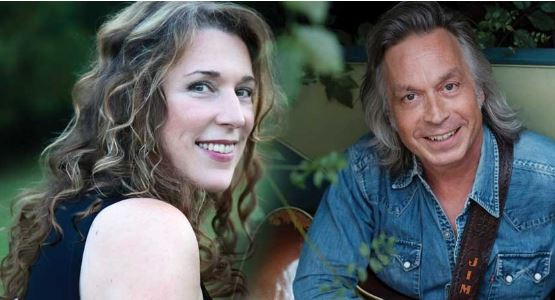 US singer-songwriter Beth Nielsen Chapman, whose work often features religious material, returns to the National Concert Hall on Sun 30 July, where she will perform with another US singer Jim Lauderdale. More info and booking here.
Eric Bibb Concert
Blues and gospel singer Eric Bibb will perform at the National Concert Hall on Thurs 10th August at 8 pm. Bibb has appeared on the Transatlantic Sessions and has 36 albums to his credit. More info and booking here.
Mad Plan - Art With a Purpose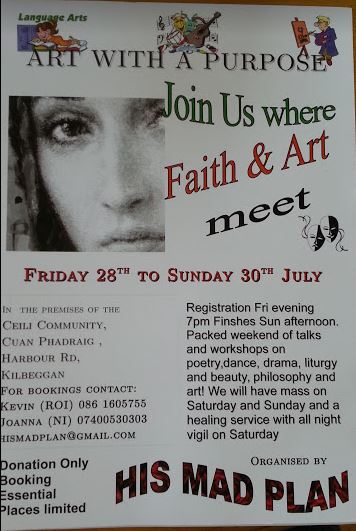 His Mad Plan is a group that organises events around faith and the arts. They are having a weekend event Fri 28th to Sun 30th July featurings talks, workshops on poetry, dance, drama, liturgy and more. Venue is Cuan Phadraig, Harbour Rd, Kilbeggan, Co. Westmeath. Donations only. To book contact hismadplan@gmail.com.
Hopkins International Festival
This year's festival celebrating the work of Gerard Manley Hopkins will take place 21st-27th July in Newbridge College, Co. Kildare. It's a week packed with Music, Poetry Readings (especially the poetry of Gerard Manley Hopkins); Field-Trips including our Maynooth University Day. Join Poetry Readings each evening for free. More info and brochure here.
Limerick Retreats
July 17th-20th - Uplifting music will be part of the Residental Adult & Youth Retreat, St Flannan's College, Ennis
Holy Mass, holy Eucharist Adoration, Spiritual Sharing, Confession, Spirit Filled talk, Healing and deliverance prayers, Spiritual Councelling, Confessions, Uplifting Music and worship.
Led by Archbishop Kieran O'Reilly, Br. Reji Kottaram, Rev. Fr. Antyson Anthony, Kairos Youth team USA & Rev Fr. George Agustine (OSB). For registration contact:
Kay 0879912047
Jomon 0894461284
Michael 086 8327844
Pratheeb 087 3159728; email voiceofpeaceministry@gmail.com
Christopher West and Mike Mangione
Author Christopher West who specialises in the Theology of the Body of John Paul II has a tour of Ireland coming up in July, and he will be accompanies by musician Mike Mangione. For details and venues see poster below. More info here.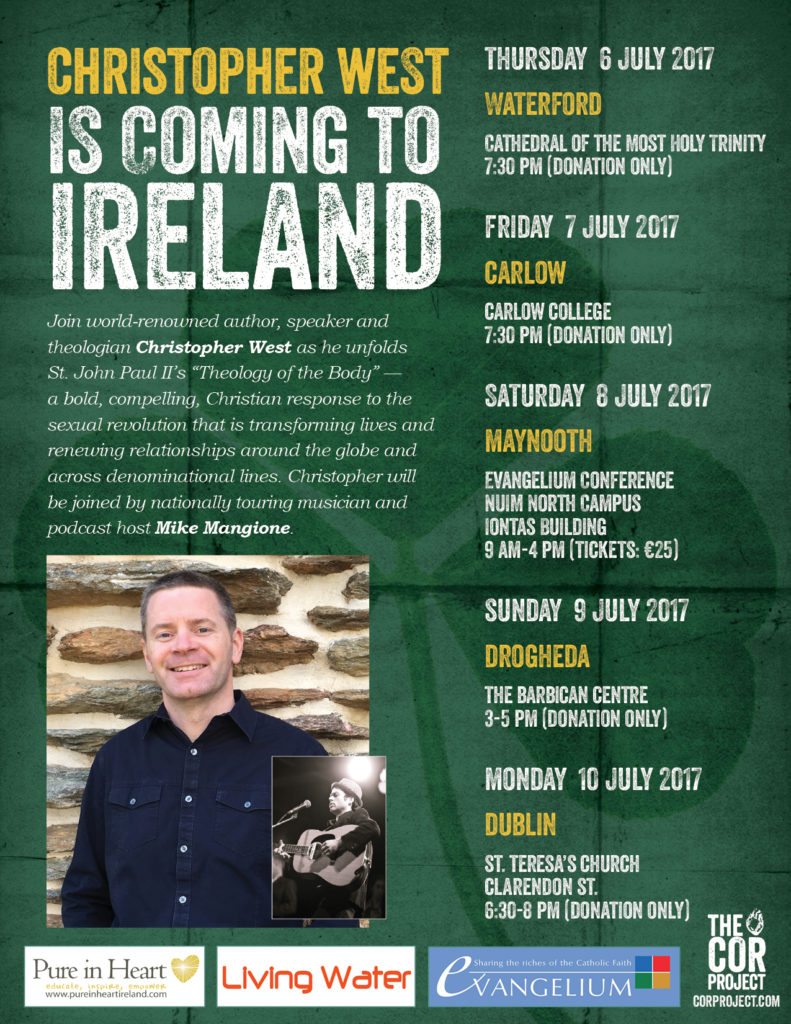 Mozart at NCH
'Mozart Magnification' takes place at the National Concert Hall on Sat 10th June at 8 pm. It features the Tallaght Choral Society and works include Regina Coeli, Exultate Jubilate, Dixit Dominus, Magnificat and Requiem. Performers include Sandra Oman (soprano); Raphaela Mangan (Alto); Peter O'Reilly (Tenor); Brendan Collins (Baritone). More info and booking here.
The Encounter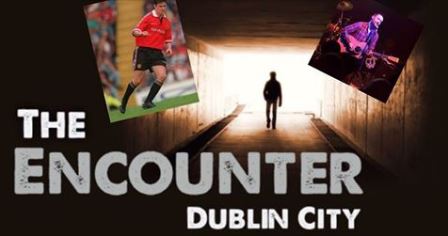 Join other young adults (20's & 30's) for a night of live acoustic contemporary Christian music by Cormac Buckley & band, reflective prayer in adoration & guest speaker: Philip Mulryne (ex Man UTD footballer) on his life, faith, purpose. Followed by pizza & refreshments. FREE EVENT. At St Paul's Church, Arran Quay, Fri 26 May. More info here.
Poets, Pastors, Mystics, Martyrs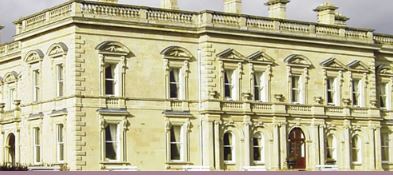 Event at the Dromantine Retreat and Conference Centre a silent retreat entitled Poets, Pastors, Mystics and Martyrs, focusing on the spirituality and poetry of George Herbert, Jane de Chantal, Mary Ward, John Sullivan SJ, Oscar Romero and Ruth Burrows. Fri 26 May to Fri 2 June. Presented by Brendan Comerford SJ. More info click here.
God has No Country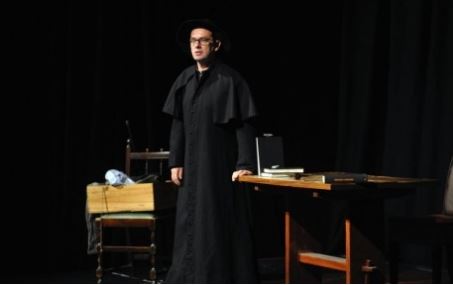 Coming to The Source, Thurles, Co. Tipperary on Sat 13th May 2017 - Dublin-based Killarney Actor Donal Courtney's one-man show God Has No Country tells the true story of the struggles encountered by Irish priest Monsignor Hugh O' Flaherty and his colleagues in Rome during the Second World War. The story follows O'Flaherty's torment as he has to act in defence of those suffering under the tyranny of the Fascists. The play also reflects on his upbringing and education in Killarney and how joining the priesthood protected him from involvement in The War of Independence. Told with humour and sensitivity, 'God Has No Country' brings the heroic deeds and achievements of this extraordinary man to a wider audience. Booking and info here.
Lawton in Charity Concert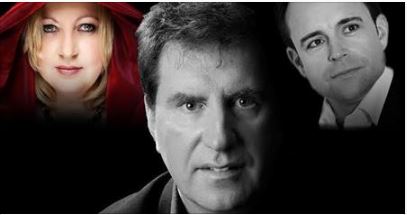 Liam Lawton, along with Soprano Victoria Massey (Mezzo Soprano) with St. Judes Childrens Choir and the Darren Holden, High Kings Star will perform in a charity concert in aid of the Children's Education Development Fund in Mount Argus Church, Lr Kimmage Rd, Dublin, on Thurs 6 April at 7.30 pm. Tickets at Eventbrite.
Added 30 March: Event Cancelled

Audrey Assad Irish Concert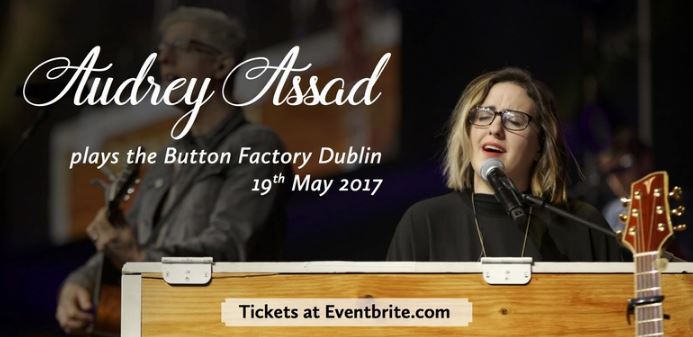 Contemporary Catholic singer-songwriter Audrey Assad will perform in a concert in Dublin's Button Factory (Temple Bar) on Fri 19 May 2017. Audrey Assad is the daughter of a Syrian refugee, an author, speaker, producer, and critically lauded songwriter and musician. She releases music she calls "soundtracks for prayer" on the label Fortunate Fall Records, many of the accompanying videos are on YouTube. She is also one half of the pop band LEVV, whose debut EP peeked at #17 on the iTunes Alternative chart. Tickets are €15, and are available at Eventbrite.
Caravaggio Exhibition
'Beyond Caravaggio' is an exhibition currently running in the National Gallery, Dubin, until 17 May. Four major works by Caravaggio will take centre stage in the exhibition: The Supper at Emmaus, 1601 (National Gallery, London); The Taking of Christ, 1602 (National Gallery of Ireland), as well as two works never exhibited before in Ireland: Boy Bitten by a Lizard, 1594-95 (National Gallery, London) and Boy Peeling Fruit, c.1592 (The Royal Collection). These will be joined by other significant masterpieces from the work of the Caravaggisti. More info here. Advance booking is strongly recommended. More info and booking here
Gospel Rising Festival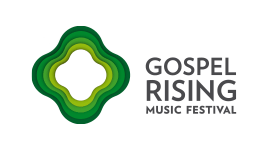 The annual Gospel Rising Festival of Gospel music takes place in Galway Fri 12 May - Sun 14 May. There will be workshops and concerts in various venues. All info and booking here.
Fruits of the Spirit
A 'Prepare for Pentecost' event in the beautiful surroundings of the Chapel of the Monastery of St. Alphonsus, Drumcondra, Dublin 9, on Monday 22 May at 8.00 p.m. when a prayer service on the Fruits of the Spirit will take place. Music will be led by the Dublin Diocesan Music Group in this imaginative and reflective experience. This chapel has a webcam. More info here.
His Mad Plan
The next event for this group promoting the arts in faith will take place in St Mary of the Angels Hall, Church St, Dublin, on Sun 7th May 3-6pm. For those who wish there's a Holy Hour to follow, with Mass at 7 pm. If interested contact hismadplan@gmail.com