Blog Entries Jan-April 2013
27/4/13
Have just come across an interesting Facebook page that might be useful for RE teachers - Beautiful Christian Pictures features a variety of images that should help to illustrate many of the themes covered in RE courses.
25/4/13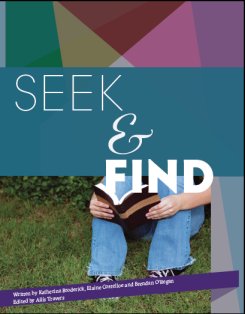 I'm happy to announce that along with Katherina Broderick and Elaine Costello I've co-authored a new RE text for Senior Cycle. Seek and Find, edited by Ailis Travers, will address the NCCA framework syllabus (non-exam) and will be published by Veritas. Needless to say, arts resources will be prominent! For a look at some sample lessons and to get an introduction to the book click here (booklet in pdf format).
The few new TV dramas I've tried of late weren't that appealing, but I have been enjoying Broadchurch on ITV Monday nights. It's an intense crime drama centred around the death of a child, so it's quite harrowing at times, especially when the agony of the parents is highlighted. But the depth of character over the last few weeks has been exceptional - from the troubled head policeman, played by David Tennant to the various suspects, all with something to hide. One of these, a young vicar and recovering alcoholic, is presented, as is his religion, in quite a positive but realistic way. The pregnant mother (Jodie Whittaker) carries much of the emotional weight, and in last week's episode it was quite lyrical and moving when she and her husband got all emotional on seeing their new baby on the ultrasound scan, all the more so as she had been hesitating about seeing the pregnancy to term. The drama is free for the most part of the so-called 'adult' elements of other, more high-profile TV dramas, and it seems to me that the creators of the show have a warm love and understanding of human nature, and yet are well aware of the requirements of a good thriller. Last Monday saw the final episode and it didn't disappoint - it was intense and gut wrenching, but still with a solid sense of humanity. It included another touching sermon from the vicar. Significantly, we found out who the murderer was early in the episode, and the rest explored the emotional impact of the revelation - most crime dramas wouldn't try it that way but it worked really well.
18/4/13
Hadn't realised it was so long since I'd posted, must get more focussed, but it's been a busy time at school.
Have come across an interesting article 'Cool Teachers' Guide to Pop Culture in the Classroom' which may have some ideas applicable to Religious Education. Well worth a read! Quote: 'You may feel silly or out of place bringing pop culture into the classroom, but the benefits of its educational use are too great to ignore. Pop culture is more than entertainment; it's a useful tool for connecting with students, improving engagement, and deepening understanding. ' There's a chance to engage with the writer's ideas at the end of the article.
Today in RE class we were discussing types and purposes of prayer and after some of the usual stuff a student suggested 'prayer of self pity', which made me think for a bit. I suppose we do fall into that trap now and then. Hopkin's poem 'Thou Art Indeed Just Lord' came to mind - where the priest-poet complains, respectfully, to God that all his efforts come to nothing while the sinners are having a great time. Maybe his mistake was self pity? Maybe he should have refrained from regarding himself as separate from the sinners, or considered that they may only seem to be doing well. Perhaps his failed efforts are due to a wrong headed approach on his part. In another poem, 'I Wake and Feel the Fell of Dark' he seems to realise this - 'Selfyeast of spirit a dull dough sours'.
Thinking back on a programme I saw during Holy Week - Are You Having a Laugh? - a strange title for a Holy Week programme, but apart from the timing, the show of that name, on BBC One, was a useful exploration of how Christianity has been treated by comedy in recent years, especially in the UK. The programme was presented, as an authored piece, by Ann Widdicombe, former MP, prominent Catholic, and articulate defender of Christianity. She didn't seem to be too bothered by 'gentle mockery' of Christians, but was offended by direct and contemptuous attack on the tenets of faith and on the person of Christ. She showed, by using various offensive clips, how this was becoming more commonplace.
Needless to say Monty Python's Life of Brian figured large in the discussion. Like Widdicombe I found the notorious crucifixion scene particularly offensive and no amount of rationalising by contributors helped - e.g. saying that this wasn't really about Jesus but about Brian who was mistaken for the Messiah. Comedian Steve Blunt reckoned if he was a Christian he'd find it 'jaw-droppingly offensive' but pointed out the irony that the jokes only worked for an audience thoroughly familiar with the New Testament. We heard of an episode of an unfamiliar British sitcom where gross disrespect was shown to Communion by the characters and protests led to the episode being withdrawn for good, and truly it was hugely offensive. The writer claimed it was just to show what happens when people don't understand what's going on in church, but you could make that point more subtly. One comedian, Marcus Brigstoke, didn't want any lines drawn for him about the limits to which comedy could go, but he did admit that comedians tend to be arrogant, and seemed to reconsider his position when Widdicombe spoke of how 'wounded' she was when the person of Christ was attacked - a little victory for dialogue perhaps. Widdicombe and other contributors suggested that the rise of militant creationism and evangelical fervour in the USA led to a strong counter reaction from comedians, but that led to easy attacks on stereotypes and the misunderstanding of mainstream Christians.
I'd like to have seen more contributions from comedians who are Christians, and more emphasis on gentle comedy (as distinct even from gentle mockery) that laughed with the Church rather than at it. Surprisingly Father Ted and The Simpsons didn't figure, but some commentators were positive about the recent BBC drama series Rev, which was comic in part but also took religion seriously.
15/3/13
Did a class today on St Patrick with first years. Some of the resources are here. (See also some of the programmes listed for Patrick's weekend) Pope Benedict in many ways raised the profile of arts in the Church, especially in relation to liturgical music and I'll miss him for that. Glad to hear that Pope Francis taught literature in the past!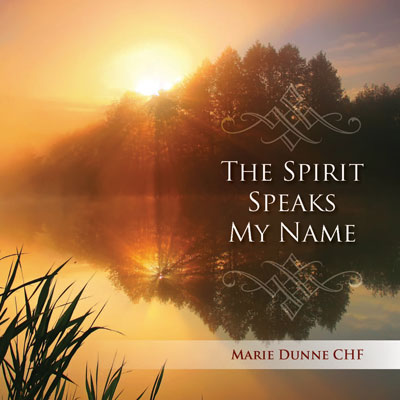 Have been listening quite a bit to the CD The Spirit Speaks My Name by Sr Marie Dunne - excellent liturgical music, and makes for prayerful listening as well. My favourite track is 'A Stranger No More', about the gift of hospitality. Many tracks are sung by Patricia Bourke D'Souza, but there are some choirs as well. Will write a full review soon.
9/3/13
This week I was back onto the 'Images of God' topic with first year students and it was great fun as usual. Getting them to draw God without any prior discussion always works well and provokes interesting discussions - e.g. why so many students putting beards on God! When they say it makes him look wiser I stroke my beard and say thanks, when they say it's to make him look older I frown. The most unusual artistic effort this time was one boy who drew the Man Utd. crest! As a follow up I used my Images of God Powerpoint. That's still available on request - see contact details on left menu. I also used some of collection of 'God clips' - film clips with actors playing God. I get the students to rate each portrayal, and say what are the good and bad points of each portrayal, which again produces some fascinating responses.
Last night I went to the ACE gathering in Merrion Square and the music, which is always good was better than ever, probably thanks to the presence of Steve Warner, composer/director from the Notre Dame Folk Choir. I was particularly impressed by the Communion song 'Tree of Life' and the recessional 'Live on in My Love'. In conversation afterwards I was delighted to know that Steve, like myself, was a Jennifer Warnes fan!
24/1/13
I was yet again convinced by the power of stories in RE this week when I was covering that part of the Junior Cycle course that deals with Judgement, Heaven, Hell, Purgatory. I've put together one story-based resource for the occasion - it's one I've used and improved on (I hope!) and this year I found it worked particularly well. I can send it on request. At some stage, if I ever get the time, I'll create a downloads area on the website. Maybe I'll introduce the idea of a 'Resource of the Week' .... maybe .. (Last week's Prodigal Son Powerpoint is still available). I find the poem 'Love' by George Herbert very useful here - the sinner feels himself unworthy for Heaven, so the host (Love/God) has to persuade him to come to the heavenly feast. See it here: I also used the old Insight video 'Packy' (aka 'The Rebirth of Packy Rowe') starring Jack Klugman (who died recently) and Bob Newhart (as God). No sign of this online anywhere but it may be lurking in some dusty RE cupboard in school as Veritas used to do these Insight videos years ago - you'll know it by the plain yellow cover! Here a man dies, and needs to be convinced of his own inherent goodness before he can move on to Heaven. (there's also a brief reference to a man being 'detained'! The script is clever and witty and the acting is fine, though Newhart makes God look a tad insecure! It's great also for classes on Images of God. I link this with the judgement scene in Matthew 25: 31-46, which also has the idea of the 'righteous' surprised that they are saved.
17/1/13
Have been working on the Prodigal Son story with 3rd Year classes, in the context of moral failure, forgiveness and reconciliation. What a great resource! I put together a basic Powerpoint featuring various images of the Prodigal Son, which I can send on request. I showed and discussed the images and then got the students drawing their own. Very few copied the images I showed, opting instead for more original work. Many drew a path or road as part of their artwork which facilitated discussion of the path through life, journey etc. The story can be read from Bible or Textbook, or there's a powerful clip of Jesus telling it in Jesus of Nazareth (see clip above)
Also while covering this topic I've used two songs - 'Under the Rug' by Randy Stonehill, which shows how we can hide our sins rather than dealing with them (see it here: http://www.safeshare.tv/w/rFPAXnfGMP, lyrics here: http://www.nifty-music.com/stonehill/16lyrics.html#Rug ) 'Forgiveness' by Peter Katz - deals with the forgiving attitude of Michael Berg whose son Nicholas was killed by terrorists in Iraq. (see it here: http://www.safeshare.tv/w/EySCCLqVpl, lyrics here: http://www.maxilyrics.com/peter-katz-forgiveness-lyrics-f250.html )
8/1/13
Two fine shows I finally caught up on - first off Coal, Frankenstein and Mirror: An Irish Nativity, shown on RTE 1 just before Christmas. The programme followed nativity play preparations in four Irish primary schools and it was a marvelous documentary on all levels. The cameras seemed to blend unobtrusively into the background allowing the children to be their own charming selves. Students vied for the main parts but I was struck by how many of the girls wanted to be St Joseph! What gave the story an extra emotional texture was the highlighting of the background stories of some of the children - the girl whose father had died the previous Christmas, the boy whose mother nearly missed the play because she had to get hospital treatment, the deaf girl who signed the narration in her play, the girl whose mother was an African refugee coping with a new life in Ireland. Full marks to narrator Ronan Kelly and producer/director Niall Matthews.
And if that wasn't enough Christmas spirit Carols from the Castle (RTE 1 Christmas Eve) was exceptionally good. Mary Kennedy was the perfect presenter and the RTE Concert Orchestra was in fine form. I thought Andrea Corr did well on 'Oh Holy Night' and 'Oh Little Town of Bethlehem'. I enjoyed Sinead O'Connor and Danny O'Reilly singing 'When a Child is Born' but found O'Connor's rendition of 'Once in Royal David's City' rather unnerving. Voice winner Pat Byrne did well, Michelle Lally sang a soulful 'Ín the Bleak Midwinter', the colourful TeenSpirit choir exuded youthful enthusiasm as always, while Frankie Gavin and friends added some traditional Irish flavour.
1/1/13
Yet another cool date, had to get another blog entry out today. Good to see the arts featuring in the Prescribed Titles for Junior Cert RE Journal Work 2014. D1 - The Question of Faith - * Family, * Music, * Work - A reflection on the way two of the above can help people find answers in their search for the meaning of life today. E1 - The Celebration of Faith - Religious icons have been described as paintings or images that help people to pray. Research the ways in which one religious icon is used in worship by the members of a community of faith. In a way it's a pity that last one confines students to just one icon, which is rather limiting. Will people go for Rublev's Icon? Or would the typical Sacred Heart picture do? Or the Crucifix? Any ideas anyone?
Tonight, Tuesday, the film Gran Torino is on TV3 at 9pm. There's a great Confession scene with the Clint Eastwood character, an interesting young priest character who doesn't fit the normal stereotypes, and themes of racism, and interesting takes on the theme of revenge.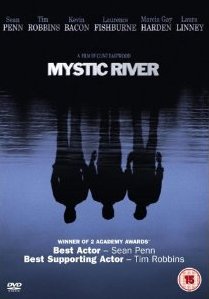 Speaking of Clint Eastwood I saw the Oscar winning Mystic River for the first time during the holidays and was impressed. It's rough, with lots of F-Words, fairly strong violence and a child abuse theme, but none of this is gratuitous and the film is superbly directed by Eastwood (he doesn't star) and the acting is top-notch as would be expected from the likes of Sean Penn, Tim Robbins, Kevin Baco and Laura Linney. It's a murder story with an absorbing plot, but is full of humanity. There's a religious background in that many characters are Irish Americans, and there's a First Communion scene.
Also saw the film Nativity! for the first time - it stars Martin Freeman as a teacher in a Catholic Primary School in England who is reluctanly persuaded to take on the school nativity play. I don't think it's a classic, and teachers will find some unrealistic elements (e.g. a teacher taking two pupils to Los Angeles under the impression that parents had signed permissions!), but it's good natured and amusing, with some touching scenes. The final nativity play is more than a tad over the top, but there's no denying the feel-good atmosphere.