This page previews upcoming TV and Radio Programmes, mostly in Ireland and the UK. This is for information purposes only and does not imply recommendation unless clearly stated otherwise. Some of the material is available live or for download/podcast/streaming from the websites of the relevant broadcaster.

Note: All times and dates are accurate at time of posting, but broadcasters can make changes so it's a good idea to double check in the daily papers/teletext etc. Watch also for regional variations, especially on BBC. The Irish channels, and EWTN can be watched online and through their various apps. EWTN is also available on most satellite services.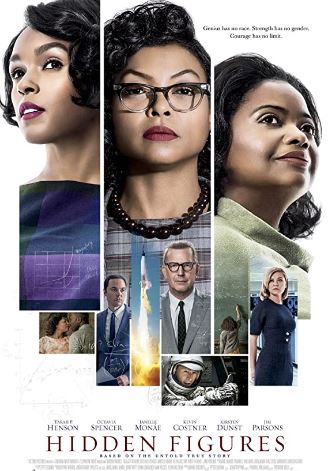 Film: HIDDEN FIGURES Film 4 Sat 28 May 6.30 pm and Wed 1 June 6.30 pm(2016) African American women face several levels of prejudice as they work with NASA on the space race in the 1960s. Positive portrayal of religious faith.
QUEST FOR SHAKESPEARE EWTN Sun 29 May 9 amTHE POISON OF SIN: Host Joseph Pearce discusses Shakespeare's hidden meanings in Hamlet's comic scenes; his grasp of Christian philosophy; and the connection between sin and poison as a recurring image in the final part of the play.
Songs of Praise BBC One Sun 29 May 1.15 pmSean Fletcher is in the stunning setting of Snowdonia, an area celebrating 70 years since its designation as a National Park, to discover how faith has been put into practice by local Christians past and present. He visits the 5th-century coastal church of St Tanwg to hear about the roots of Christianity in Snowdonia and discovers how the arrival of Celtic missionaries in north Wales in the 5th and 6th centuries led to an era of Christian influence that became known as the Age of Saints.
IN CONCERT: EUROPA KONZERT 2013 FROM PRAGUE EWTN Mon 30 May 6 amThe Berliner Philharmoniker performs Vaughan Williams' Fantasia on a Theme by Thomas Tallis, Dvorak's Biblical Songs Op. 99, and Beethoven's "Pastorale" Symphony No. 6 in F major. From the historic Spanish Hall in Prague. NO STREAMING
TURLEY TALKS EWTN Mon 30 May 9.30 pm The pre-eminent Scottish composer and conductor, Sir James MacMillan, speaks to Kevin Turley about his vocation as a classical composer and the important role that Catholic artists can play in society.
Father Brown RTE One Tues 31 May 8 amThe Hammer Of God: A vicar's brother is murdered and there's a variety of suspects for Father Brown to consider. Series 1 Episode 1.
Brooklyn BBC One Thurs 2 June 11.40 pm(2015) Saoirse Ronan. Drama about an Irish immigrant who lands in 1950s Brooklyn and finds romance, before her past catches up with her and she must choose between two countries and two men. Positive portrayal of kindly priest and of Church's role in helping emigrants CNS Review.