This page previews upcoming TV and Radio Programmes, mostly in Ireland and the UK. This is for information purposes only and does not imply recommendation unless clearly stated otherwise. Some of the material is available live or for download/podcast/streaming from the websites of the relevant broadcaster.

Note: All times and dates are accurate at time of posting, but broadcasters can make changes so it's a good idea to double check in the daily papers/teletext etc. Watch also for regional variations, especially on BBC. The Irish channels, and EWTN can be watched online and through their various apps. EWTN is also available on most satellite services.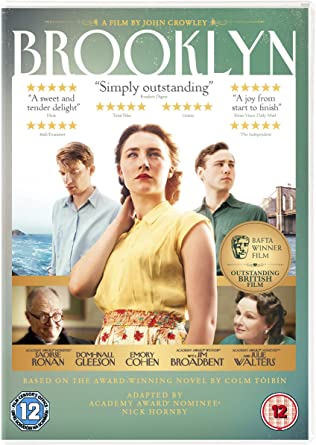 Brooklyn
RTE One Sat 15 May 9:55 pm
(2015) Director: John Crowley. Saoirse Ronan, Domhnall Gleeson. An Irish immigrant lands in 1950s Brooklyn, where she quickly falls into a romance with a local. When her past catches up with her, however, she must choose between two countries and lives. Sympathetic portrayal of a priest (Jim Broadbent)

Songs of Praise
BBC One Sun 16 May 1.15 pm
Aled Jones visits the cathedral town of Exeter in Devon. He explores the underground passages that brought water from Saint Sidwell's Well to the cathedral. We meet Mark Edwards, a cyclist who makes a 25 mile round trip every Sunday to deliver DVDs to fellow members of his church's congregation who don't have access to its online services. It's also Dementia Action Week and YolanDa Brown meets Jo Earlam, a local woman who has mapped the city to create safe routes to encourage those living with dementia to get out and about. At St David's Church we hear how they've turned lockdown into an opportunity for a different sort of bible study group, and there's also music from there, led by hymn writer Graham Kendrick. Aled performs Pie Jesu with the current BBC Young Chorister of the Year and launches the search to find the next winner of the competition.

HOLOCAUST SYMPHONY NO. 3
EWTN Mon 17 May 8.30 pm
World-renowned pianist and composer Richard Nanes performs a powerful meditation of the Holocaust. Martin Bookspan delivers a commentary.