This page previews upcoming TV and Radio Programmes, mostly in Ireland and the UK. This is for information purposes only and does not imply recommendation unless clearly stated otherwise. Some of the material is available live or for download/podcast/streaming from the websites of the relevant broadcaster.

Note: All times and dates are accurate at time of posting, but broadcasters can make changes so it's a good idea to double check in the daily papers/teletext etc. Watch also for regional variations, especially on BBC. The Irish channels, and EWTN can be watched online and through their various apps. EWTN is also available on most satellite services.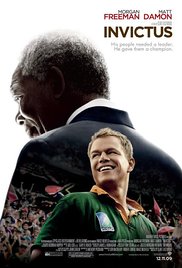 (BBC One Fri)
Songs of Praise
BBC One Sun 26 Sept 1.15 pm
Aled Jones introduces highlights from 60 years of Songs of Praise from Cardiff, where the first programme was made, and meets Rosalyn Bormann, who took part in the oldest surviving complete episode of the series from the 1960s. There are some favourite stories and moments that viewers have asked to see again, and memorable recordings of familiar hymns including Love Divine, All Loves Excelling and Guide Me Oh Thou Great Redeemer.
IN CONCERT: MISSA SOLEMNIS
EWTN Mon 27 Sept 6 am
In this spectacular concert from Dresden's historic Frauenkirche, Fabio Luisi leads the Sächsische Staatskapelle in a performance of Beethoven's music featuring outstanding soloists, Camilla Nylund and René Pape. NO STREAMING – satellite service only.
Nationwide: Sean O'Riada Special
RTE One Fri 1 Oct 7 pm
In this hour long special for Nationwide, Bláthnaid Ní Chofaigh meets family and friends of Ó Riada and visits Cúil Aodha in West Cork which became his home for the last few years of his short life. O'Riada's compositions for the Mass are still used widely.
Invictus
BBC One Fri 1 Oct 11.25 pm
President Nelson Mandela enlists the national rugby union team to try to unite the apartheid-torn nation by winning the 1995 Rugby World Cup. Themes of reconciliation and forgiveness.