This page previews upcoming TV and Radio Programmes, mostly in Ireland and the UK. This is for information purposes only and does not imply recommendation unless clearly stated otherwise. Some of the material is available live or for download/podcast/streaming from the websites of the relevant broadcaster.

Note: All times and dates are accurate at time of posting, but broadcasters can make changes so it's a good idea to double check in the daily papers/teletext etc. Watch also for regional variations, especially on BBC. The Irish channels, and EWTN can be watched online and through their various apps. EWTN is also available on most satellite services.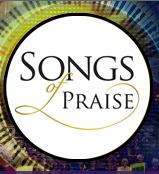 Songs of Praise
BBC One Sun 25 Oct 1.15 pm
For Black History Month, guest presenter Mark De-Lisser visits the International Slavery Museum in Liverpool. Classical pianist Alexis Ffrench tells YolanDa Brown about his love of music and how he felt as a child being Britain's youngest black church organist. We also have a special performance of Alexis's own composition inspired by the faith poem Footprints in the Sand. Music comes from across the UK, including poignant hymns written during the period of the slave trade, including Wade in the Water and Amazing Grace.

IN CONCERT- HANDEL'S MESSIAH
EWTN Mon 26 Oct 6 am
On the 273rd anniversary of its first performance, Frideric Handel's magnificent oratorio is sung by the Salzburg Bach Choir, accompanied by the Bach Consort Ensemble with Rubén Dubrovsky conducting.

NOVEMBER SONG
EWTN Mon 26 Nov 8.15 am
Short film: After witnessing an old woman pray by a gravestone, a young girl is challenged of her careless ignorance of faith, life and death.

Oilithreacht
BBC 2 NI Mon 26 Oct 10 pm
This episode delves deeper into the meaning of the pilgrimage, as the pilgrims persevere through the hardest part: the all-night vigil.

Blasts From The Past
RTE 2 Tues 27 Oct 4 pm
In this episode of Blasts From The Past, the Monks illustrating the Book of Kells have lost their special quills and Emily's mission is to retrieve one of them so the Book can be finished on time.