This page previews upcoming TV and Radio Programmes, mostly in Ireland and the UK. This is for information purposes only and does not imply recommendation unless clearly stated otherwise. Some of the material is available live or for download/podcast/streaming from the websites of the relevant broadcaster.

Note: All times and dates are accurate at time of posting, but broadcasters can make changes so it's a good idea to double check in the daily papers/teletext etc. Watch also for regional variations, especially on BBC. The Irish channels, and EWTN can be watched online and through their various apps. EWTN is also available on most satellite services.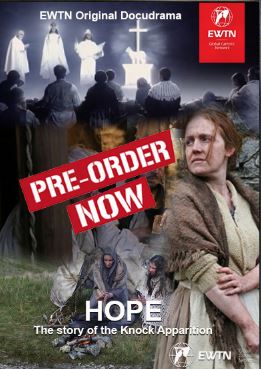 (EWTN, Sun)
QUEST FOR SHAKESPEARE EWTN Sun 21 Aug 9 amLIES, SPIES AND FISHMONGERS - Host Joseph Pearce discusses Hamlet's relationship with Ophelia, and examines the parallels between espionage in the play and the real life spy network by which England's Catholics were besieged.
Mass RTE One Sun 21 Aug 11:00 am Monsignor La Flynn, Prior of Lough Derg, celebrates Mass in the RTÉ studios, at the height of the pilgrimage season. The Lough Derg Music Ministry Team is led by Mgr Joseph McGuinness.
Songs of Praise BBC One Sun 21 Aug 1.15 pmAled Jones joins a gang of intrepid walkers to celebrate the power of pilgrimage on the Wales Coast Path. James Lusted meets Father Lee Taylor, whose weekly Hymns and Pimms livestreams during lockdown became so popular he continued them even after churches reopened. James joins the self-proclaimed 'warblers' at their first in-person Hymns and Pimms gathering since doors closed and talks to those who found it to be a saving grace during such tough times.
HOPE - OUR LADY OF KNOCK EWTN Sun 21 Aug 9 pm, also Mon 22 Aug 10.30 amA historical docudrama that covers the events leading up to and following the apparition of the Blessed Mother, in Knock in 1897.
NEW! IN CONCERT-MOZART'S REQUIEM IN D MINOR EWTN Sun 21 Aug 6 amDuring the 20th International Festival of Sacred Music and Art, the orchestra and choir of the Cappella Ludovicea perform Mozart's Requiem in D Minor at the Basilica of St. Paul, outside the walls in Rome.
Father Brown RTE One Wed 24 Aug 3.50 pmThe Enigma of Antigonish: An ex-employee of a health spa is murdered. Series 9 Episode 9.
The Railway Man BBC One Wed 24 Aug 10.40 pmA survivor of the Burma railway during World War II discovers that the Japanese officer responsible for torturing him is still alive. Themes of forgiveness and reconciliation. A difficult watch, with suicide them as part of plot.