This page previews upcoming TV and Radio Programmes, mostly in Ireland and the UK. This is for information purposes only and does not imply recommendation unless clearly stated otherwise. Some of the material is available live or for download/podcast/streaming from the websites of the relevant broadcaster.

Note: All times and dates are accurate at time of posting, but broadcasters can make changes so it's a good idea to double check in the daily papers/teletext etc. Watch also for regional variations, especially on BBC. The Irish channels, and EWTN can be watched online and through their various apps.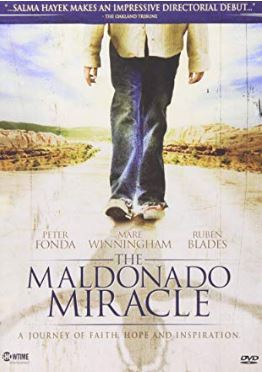 Late Late Movie: Agnes Of God
RTE 1 Sat (night) 19 Jan 12:20 am
(1985) Drama, Mystery. Director: Norman Jewison. Jane Fonda, Anne Bancroft, Meg Tilly.
When a naive novice nun is discovered with a dead newborn in her convent quarters, a court-appointed psychiatrist investigates her case.

THE QUEST FOR SHAKESPEARE
EWTN Sun 20 Jan 9 am
LAST YEARS - Joseph Pearce looks at what Shakespeare's last years reveal.

Songs of Praise.
BBC One Sun 20 Jan 1:15 pm
Faith and Fitness. The Reverend Kate Bottley shakes off the January blues at Hatfield Outdoor Activity Centre in Doncaster. She takes the plunge to share her passion for open-water swimming and to explore the links between faith and fitness. Kate finds out why fellow swimmer Pat Cooke-Rogers, aged 62, is training to swim the ultimate challenge, the Ice Mile, and how her faith in God gives her strength. Claire McCollum meets the gym instructor who used gospel music for her exercise classes, and the programme visits the school where they combine Bible study with PE lessons. There is a special performance from singer-songwriter Jenn Bostic of the title track of her latest album, Revival, and there are great hymns, both ancient and modern, from all around the UK.
GRANSTCHESTER
Virgin Media 2 Sun 20 Jan 9 pm
A local cricket match brings the village together, but a clash between the captain and the new Pakistani batsman bring tensions to the surface. When an apparent bout of food poisoning lays the team low, it's only the new batsman who fails to pull through. As Rev Sidney navigates the darker underbelly of village life, he realises his own secrets may not be as safe as he had hoped.

IN CONCERT: ROSSINI - MESSE SOLENNELLE
EWTN Mon 21 Jan 6 am
From Germany, Rossini's Petite Messe Solennelle is conducted by Riccardo Chailly and performed by the Leipzig Gewandhaus Orchestra.

Father Brown
BBC 1 Mon 21 Jan 2:15 pm
The Devil You Know. Mark Williams, Jack Deam, Eva Magyar, Adam Kotz, Sorcha Cusack, Emer Kenny. Dir: Niall Fraser. Drama series based on the novels of GK Chesterton. Mallory is forced to turn to Father Brown for help when a VIP policeman is murdered at a bowls match. Ser. 6, Ep. 6

The Maldonado Miracle
TG4 Thurs 24 Jan 11.35 pm
(2003) Starring Peter Fonda, Mare Winningham and Rubén Blades. Directed by Salma Hayek. In a small, dying town, the residents' faith is tested when a statue of Jesus seems to be shedding real tears of blood.