This page previews upcoming TV and Radio Programmes, mostly in Ireland and the UK. This is for information purposes only and does not imply recommendation unless clearly stated otherwise. Some of the material is available live or for download/podcast/streaming from the websites of the relevant broadcaster.

Note: All times and dates are accurate at time of posting, but broadcasters can make changes so it's a good idea to double check in the daily papers/teletext etc. Watch also for regional variations, especially on BBC. The Irish channels, and EWTN can be watched online and through their various apps.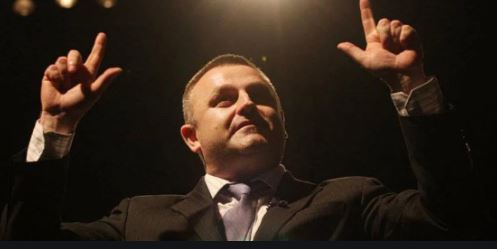 (Ian Callanan, RTE 1 Sun)
Life & Soul
RTE 1 Sat 18 Jan 2:20 pm
Another chance to see Episode 2 of Life and Soul – testimonies, interviews, prayers and music.

THE QUEST FOR SHAKESPEARE
EWTN Sun 19 Jan 9 am
THE LESSONS OF LEAR - Joseph Pearce discusses what the play King Lear reveals.

Service
RTE 1 Sun 19 Jan 11:00am
Service to mark The Week of Prayer for Christian Unity led by Revd Ken Rue and Fr Kieran OMahony, music led by Ian Callanan.

Songs of Praise
BBC One Sun 19 Jan 1.15 pm
Human interest stories with hymns from around Scotland, and Eddie Reader singing Amazing Grace in Dunnottar Castle, Aberdeenshire.

IN CONCERT: ROSSINI - MESSE SOLENNELLE
EWTN Mon 20 Jan 6 am
From Germany, Rossini's Petite Messe Solennelle is conducted by Riccardo Chailly and performed by the Leipzig Gewandhaus Orchestra.

Father Brown
BBC One Mon 20 Jan 2.15 pm
Lady Felicia and Mrs McCarthy are taken hostage when a midnight train robbery goes awry. New series, continuing daily, weekdays.

UNPLANNED - THE 40 DAYS FOR LIFE STORY
EWTN Tues 21 Jan 10.30 pm and Fri 24 Jan 9.30 am
A documentary on the real-life pivotal figures depicted in the film, "Unplanned," who played a key role in the conversion of former Planned Parenthood employee Abby Johnston.