This page previews upcoming TV and Radio Programmes, mostly in Ireland and the UK. This is for information purposes only and does not imply recommendation unless clearly stated otherwise. Some of the material is available live or for download/podcast/streaming from the websites of the relevant broadcaster.

Note: All times and dates are accurate at time of posting, but broadcasters can make changes so it's a good idea to double check in the daily papers/teletext etc. Watch also for regional variations, especially on BBC. The Irish channels, and EWTN can be watched online and through their various apps.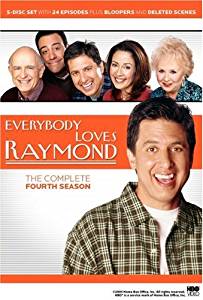 Songs of Praise
BBC One Sun 26 May 1.15 pm
Senior Semi Final Young Choir of the Year

SAINT JOAN OF ARC: MAID FOR GOD
EWTN Sun 26 May 4 pm, Thurs 30 May 9 am
A docudrama on the life of the young peasant girl who extraordinarily was called to preserve the French throne, and whose actions on the battlefield led to the coronation of Charles VII at Reims.


IN CONCERT: EUROPA KONZERT 2013 FROM PRAGUE
EWTN Mon 27 May 6 am
The Berliner Philharmoniker performs Vaughan Williams' Fantasia on a Theme by Thomas Tallis, Dvorak's Biblical Songs Op. 99, and Beethoven's "Pastorale" Symphony No. 6 in F major. From the historic Spanish Hall in Prague. No streaming, satellite only.


WEB OF FAITH 2.0
EWTN Mon 27 May 5 pm, Fri 31st May 10 am
ART AND IDOLATRY - Fr. John Trigilio and Fr. Ken Brighenti answer viewer emails about distinguishing art from idolatry, the nature of grace, the necessity of infant baptism, and more.

EVERYBODY LOVES RAYMOND
Channel 4 Thurs 30 May 7:20 pm
The whole family meets Father Hubley to uncover what - and who - is to blame for the constant bickering between them.