This page previews upcoming TV and Radio Programmes, mostly in Ireland and the UK. This is for information purposes only and does not imply recommendation unless clearly stated otherwise. Some of the material is available live or for download/podcast/streaming from the websites of the relevant broadcaster.

Note: All times and dates are accurate at time of posting, but broadcasters can make changes so it's a good idea to double check in the daily papers/teletext etc. Watch also for regional variations, especially on BBC. The Irish channels, and EWTN can be watched online and through their various apps. EWTN is also available on most satellite services.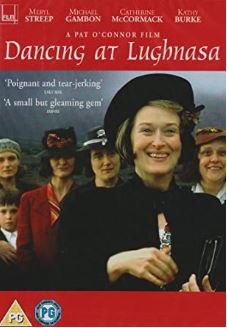 (RTE One Friday)
THE SIMPSONS
Channel 4 Sat 7 Aug 8 am
Homer vs. Lisa and the 8th Commandment: Homer gets illegal cable TV installed, but Lisa pleads with him to get rid of it after learning the eighth commandment and worrying that the Simpsons will burn in hell for stealing. (S2 Ep13/22)

QUEST FOR SHAKESPEARE
EWTN Sun 8 Aug 9 am
THE TESTING OF SHYLOCK - Shylock is put to test. Will he show mercy to his debtor or not? He must choose whether he should forgive and love his enemy, as well.

Songs of Praise
BBC Two Sun 8 Aug 1.15 pm
Aled Jones visits the newly created Fountains Church in Bradford to see how a former nightclub is bringing spiritual refreshment and regeneration to the community. Music comes from across the UK including "Meekness and Majesty" and "Be Thou My Vision". And Laura Wright performs "How Great Thou Art".

IN CONCERT: ROSSINI - MESSE SOLENNELLE
EWTN Mon 9 Aug 6 am
Germany's Leipzig Gewandhaus Orchestra, led by conductor Riccardo Chailly, performs an inspired rendition of Gioachino Rossini's "Petite Messe Solennelle," originally written in 1863.

Painting the Holy Land
BBC 4 Mon 9 Aug 8 pm
In a two-part special for Holy Week, artist Lachlan Goudie goes on a trip of a lifetime to the Holy Land, sketching and painting the people and landscapes he sees there.

Father Brown
RTE 1 Fri 13 Aug 9.20 am
The Last Man: Father Brown investigates a murder at the cricket club.

Late Late Movie: Dancing At Lughnasa
RTE One Fri 13 Aug 11.50 pm
(1998) Director: Pat O'Connor. Meryl Streep, Michael Gambon, Gerard McSorley. Five unmarried sisters make the most of their simple existence in rural Ireland in the 1930s. Gambon plays a returned priest who went native on the missions.