This page previews upcoming TV and Radio Programmes, mostly in Ireland and the UK. This is for information purposes only and does not imply recommendation unless clearly stated otherwise. Some of the material is available live or for download/podcast/streaming from the websites of the relevant broadcaster.

Note: All times and dates are accurate at time of posting, but broadcasters can make changes so it's a good idea to double check in the daily papers/teletext etc. Watch also for regional variations, especially on BBC. The Irish channels, and EWTN can be watched online and through their various apps.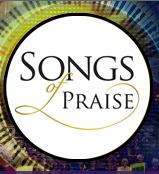 Songs of Praise
BBC 1 Sun 16 Sept 3:10 pm
Rhyl Air Show. As the RAF marks its centenary, Aled Jones is at the Rhyl Air Show in north Wales to hear the extraordinary stories of two Second World War pilots, Welsh local hero David Lord, who was awarded a posthumous Victoria Cross, and 97-year-old Ernie Holmes, a Lancaster bomber pilot who miraculously survived being shot down over occupied territory. Josie d'Arby visits Winchester Cathedral 100 years after a simple gravestone inscription inspired the creation of the worldwide movement Alcoholics Anonymous. And the programme meets Christian Joey G, who is using rap music to bring the message of Jesus to the young people of north Wales. There is also a special performance by Blake and The Military Wives Choir, as well as hymns and songs from north Wales and across the UK.

IN CONCERT: HAYDN- THE CREATION
EWTN Mon 17 Sept 6 am
Classic performance of Haydn's oratorio, which depicts the formation of our planet and life forms, as portrayed in the Book of Genesis, The Psalms, and John Milton's Paradise Lost. Featuring the Netherlands Radio Chamber Philharmonic and Radio Choir, conducted by John Nelson.

CATHOLIC AUTHORS
EWTN Mon 17 Sept 11 am
BELLOC - Host Fr. C. John McCloskey welcomes renowned professor Dr. Ralph McInerny to discuss the famous English author Hillarie Belloc, who was known for his staunch defense of Catholicism and a good friend of G.K. Chesterton.