This page previews upcoming TV and Radio Programmes, mostly in Ireland and the UK. This is for information purposes only and does not imply recommendation unless clearly stated otherwise. Some of the material is available live or for download/podcast/streaming from the websites of the relevant broadcaster.

Note: All times and dates are accurate at time of posting, but broadcasters can make changes so it's a good idea to double check in the daily papers/teletext etc. Watch also for regional variations, especially on BBC. The Irish channels, and EWTN can be watched online and through their various apps.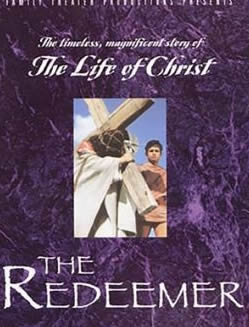 EVERYBODY LOVES RAYMOND
Channel 4 Sun 5 April 6 am
The Sister : Debra's hippy sister shows up unexpectedly and announces that she's decided to become a nun.

Mass For Psalm Sunday
RTE 1 Palm Sunday 4 April 11 am
The Rev. Prof. Michael Mullaney, President of St Patricks College, Maynooth, celebrates Mass in the Kairos chapel studio, Maynooth, Co. Kildare, with music from internationally acclaimed singer, Celine Byrne, accompanied by Ronan Murray.

Songs of Praise
BBC One Sun 5 April 1.15 pm (repeat Mon morn 6.40 pm BBC 2)
Christian artist Iain Campbell discusses his latest project, a series of paintings of the gospel according to St Luke, and there are hymns for Palm Sunday from the congregation at Glasgow Cathedral, as well as a special performance by the Songs of Praise choir recorded in the Holy Land.

IN CONCERT: BACH'S SAINT MATTHEW'S PASSION
EWTN Mon 6 April 6 am, repeated Sat 11 April 1 pm
Bach's Saint Matthew Passion offers a unique depiction of the capture and crucifixion of Christ, using the words of the Holy Scriptures, often interrupted by the poetic interjections of the chorus, which are dramatic, lyrical and contemplative. No streaming, satellite only.

REDEEMER
EWTN Mon 6 April 10 am and Tues 7 April 9.30 pm
Dramatic presentation follows Jesus through the last days of His life. Feature film promoted by Fr Peyton in the 1960's. Distinctive in that we never see the face of Jesus. (90 mins)
IMDB Entry

Father Brown
BBC One Mon 6 April 2.10 pm continuing daily, weekdays
The Hammer of God: When an ungodly man is murdered at the unveiling of a new church clock, Father Brown must find the killer before an innocent woman is sent to the gallows.

EVERYBODY LOVES RAYMOND
Channel 4 Tues 7 April 8.40 am
Prodigal Son: Debra challenges Ray as to why he won't go to Mass.

Young Sheldon
RTE 1 Good Fri 10 April 7:30 pm
Slump, A Cross And Roadside Gravel - Sheldon and Georgie mine for platinum in roadside gravel. Also, Mary is concerned when Missy misuses religion to help with a batting slump. Prayer figures large in this episode.