This page previews upcoming TV and Radio Programmes, mostly in Ireland and the UK. This is for information purposes only and does not imply recommendation unless clearly stated otherwise. Some of the material is available live or for download/podcast/streaming from the websites of the relevant broadcaster.

Note: All times and dates are accurate at time of posting, but broadcasters can make changes so it's a good idea to double check in the daily papers/teletext etc. Watch also for regional variations, especially on BBC. The Irish channels, and EWTN can be watched online and through their various apps. EWTN is also available on most satellite services.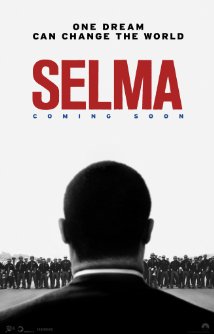 QUEST FOR SHAKESPEARE
EWTN Sun 1 Oct 9:00 AM
The Merchant of Venice offers an introduction to Shakespeare's Catholicism. Illusions in the subtext of this play point to martyred Jesuit, St. Robert Southwell.

Sister Boniface Mysteries
RTE One Sun 1 Oct 10:15 am
At the Great Slaughter Mangold Wurzel Festival, the body of a woman is discovered stuffed in the Aunt Sally.

Songs of Praise
BBC One Sun 1 Oct 1.15 pm
Claire McCollum celebrates harvest at Hazelnut Community Farm in Bristol and hears how they've brought their church into the great outdoors with gardening as an act of worship.

Father Brown
RTE One Sun 1 Oct 2:45 pm
The clerical sleuth investigates staff at the local health spa when an ex-employee is found murdered.

IN CONCERT: FRANZ SCHUBERT-MASS IN A FLAT MAJOR
EWTN Mon 2 Oct 6:00 AM
This exquisite performance of one of Schubert's greatest masses is conducted by Andrés Orozco-Estrada in the tradition of Austria's annual summer concerts of classical music.

Selma
BBC Two Mon 2 Oct 11.15 pm
Biopic chronicling the three-month period in 1965 which saw Dr Martin Luther King Jr lead a turbulent march from Selma to Montgomery in a bid to secure equal voting rights.

The Simpsons
RTE 2 Tues 3 Oct 4:30 pm
Pulpit Friction: Homer is recruited to be a church deacon by the trendy new reverend (Edward Norton) - but Bart is not impressed when he starts to embrace the faith a little too seriously.