This page previews upcoming TV and Radio Programmes, mostly in Ireland and the UK. This is for information purposes only and does not imply recommendation unless clearly stated otherwise. Some of the material is available live or for download/podcast/streaming from the websites of the relevant broadcaster.

Note: All times and dates are accurate at time of posting, but broadcasters can make changes so it's a good idea to double check in the daily papers/teletext etc. Watch also for regional variations, especially on BBC. The Irish channels, and EWTN can be watched online and through their various apps.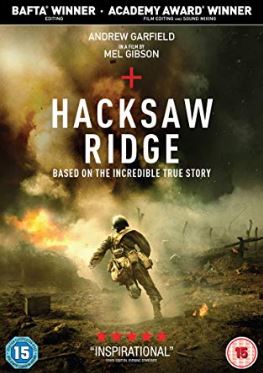 Saturday Night Movie: Hacksaw Ridge
RTE 2 Sat 8 Aug 9.20 pm
(2016) Director: Mel Gibson. Andrew Garfield. WWII Army Medic Desmond T. Doss, who served during the Battle of Okinawa, refuses to kill people, and becomes the first man in American history to receive the Medal of Honour without firing a shot. Interesting questions of conscientious objection, but extremely graphic battle scenes.

QUEST FOR SHAKESPEARE
EWTN Sun 9 Aug 9 am
Shylock is put to test. Will he show mercy to his debtor or not? He must choose whether he should forgive and love his enemy, as well.

Songs Of Praise
BBC One Sun 9n Aug 1.15 pm
With brand new music performances filmed under government guidelines in July 2020, the Reverend Kate Bottley visits Coughton Court in Warwickshire to hear how the National Trust was founded by Christian social reformers 125 years ago. She also finds out about the site's rich 600 year history as a family home, which sheltered persecuted Catholics during the 16th century Reformation. The programme's brand new music performances include music from vocal ensemble Voces8, star singer Shaun Escoffery and male vocal quartet Tessera.

IN CONCERT
EWTN Mon 10 Aug 6 am
Leading Baroque conductor Tom Koopman conducts German composer Johann Kuhnau's Magnificat in C Major.

The Railway Man
BBC One Fri 14 Aug 10.45 pm
A survivor of the Burma railway during World War II discovers that the Japanese officer responsible for torturing him is still alive. Strong forgiveness theme, but with dark elements including torture and suicide.