This page previews upcoming TV and Radio Programmes, mostly in Ireland and the UK. This is for information purposes only and does not imply recommendation unless clearly stated otherwise. Some of the material is available live or for download/podcast/streaming from the websites of the relevant broadcaster.

Note: All times and dates are accurate at time of posting, but broadcasters can make changes so it's a good idea to double check in the daily papers/teletext etc. Watch also for regional variations, especially on BBC. The Irish channels, and EWTN can be watched online and through their various apps. EWTN is also available on most satellite services.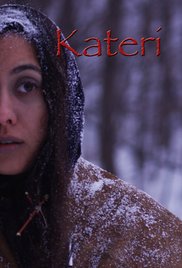 (EWTN Sunday)
THE SIMPSONS
Channel 4 Sat 19 June 9.50 am
Lisa the Skeptic: During a school archaeology dig, Lisa finds the skeleton of an angel on the site where a new shopping mall is to be built. Homer takes it home and, while the experts argue over its authenticity and the clerics debate its divinity, people flock to see it; until one day the angel flies away. Jaundiced attitude to religion, or maybe just to superstition or gullibility. (S9 Ep8/25)

THE SIMPSONS
Channel 4 Sat 19 June 11.20 am
Pray Anything: Feeling jealous of Flanders, Homer starts to pray for things that he wants, but it all gets out of hand when he prays for a bigger house, he gets the church, and the congregation have to be evicted. (S14 Ep10/22)

Film: HIDDEN FIGURES
Channel 4 Sat 19 June 7.30 pm
(2016) Taraji P Henson, Octavia Spencer and Janelle Monáe star in director Theodore Melfi's Oscar-nominated fact-based drama about three extraordinary women, whose genius in mathematics and engineering made a significant contribution to the space race. Issues of sexism and racism. Positive to religious faith. With Kevin Costner and Kirsten Dunst.

QUEST FOR SHAKESPEARE
EWTN Sun 20 June 9 am, also Fri (night) 25 June 12.30 am
THE WISDOM OF FOOLS AND THE SANITY OF MADMEN - Catholic motives are explored for Shakespeare having written King Lear. The play is a commentary on the position of Catholics as subjects of an intolerant and persecuting state.

Mass
RTE One Sun 20 June 11:00am
Fr Pius Faruna celebrates Mass with members of St Patrick's parish, Esker, Dodsboro and Adamstown in Lucan, Co. Dublin. Music is from the Aontas Choir, directed by Adam Hodgkinson.
The Nun's Story
RTE One Sun 20 June 1.10 pm
(1959) Drama. Director: Fred Zinnemann. Audrey Hepburn, Peter Finch, Edith Evans. After leaving a wealthy Belgian family to become a nun, Sister Luke struggles with her devotion to her vows during crisis, disappointment, and World War II.

Songs of Praise
BBC Two Sun 20 June 1.15 pm
To celebrate Father's Day, Aled Jones meets inspirational fathers who are trying to show their paternal love to their children, whatever it takes. MOBO award winning Christian rapper Guvna B tells Radzi Chinyanganya how the death of his father affected him emotionally, spiritually and musically, as well as talking about how he tackles being a dad. There is congregational music old and new from across the country, plus a special performance by singer songwriter Steph Macleod of his composition "O Perfect Father".

Oh God!
RTE One Sun 20 June 3:55 pm
(1977) Director: Carl Reiner. John Denver, George Burns, Teri Garr. When God appears to an assistant grocery manager as a good natured old man, the Almighty selects him as his messenger for the modern world. Images of God theme. Promotes idea that what religion you follow doesn't matter.

Lady Bird
RTE One Sun 20 9.30 pm
(2017) Director: Greta Gerwig. Saoirse Ronan, Laurie Metcalf, Tracy Letts. In 2002, an artistically inclined seventeen-year-old girl comes of age in Sacramento, California. Mature elements but respectful of religious faith.

Film: KATERI
EWTN Sun 20 June 9 pm
Born a Mohawk, Kateri endured many hardships. Orphaned and ostracized by smallpox and traumatized by war, she embraced the Catholic faith, became a missionary to her people and our first Native American saint.

Evan Almighty
RTE 2 Sun 20 June 9:30 pm
(2007) Director: Tom Shadyac. Steve Carell, Morgan Freeman, Lauren Graham. God contacts Congressman Evan Baxter and tells him to build an ark in preparation for a great flood. Environmental themes. Useful for Images of God theme.

In Concert - BAROQUE TREASURES- J.S. BACH'S HIGH MASS
EWTN Mon 21 June 6 am
Bach's Mass in B Minor, considered one of the greatest works in music history, is performed by Vienna's Bach Consort Wien under the direction of conductor, Rubén Dubrovsky.

Leap of Faith
RTE Radio 1 Fri 25 June 10.05 pm
Topical religious and ethical issues. Last episode of the season, with live music.