This page previews upcoming TV and Radio Programmes, mostly in Ireland and the UK. This is for information purposes only and does not imply recommendation unless clearly stated otherwise. Some of the material is available live or for download/podcast/streaming from the websites of the relevant broadcaster.

Note: All times and dates are accurate at time of posting, but broadcasters can make changes so it's a good idea to double check in the daily papers/teletext etc. Watch also for regional variations, especially on BBC. The Irish channels, and EWTN can be watched online and through their various apps.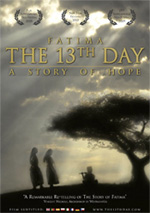 (EWTN Thurs)


THE SIMPSONS: Pulpit Friction
Channel 4 Thurs 10 Oct 6 pm
A trendy new reverend at the church (voiced by Edward Norton) recruits Homer as a deacon, but when Homer embraces the faith a bit too seriously, Bart asks Ned Flanders to help him bring back Reverend Lovejoy. Meanwhile, dry cleaners accidentally swap Marge's wedding dress for one of Krusty's costumes.

QUEST FOR SHAKESPEARE
EWTN Fri 11 Oct 5 pm
SHAKESPEARE'S SHOCKING CATHOLICISM - A brief look at the documentary and biographical evidence for Shakespeare's Catholicism. Included is evidence of his Catholic upbringing.

The Name of the Rose
BBC 2 Fri 11 Oct 9 pm
In 1327, a Franciscan friar, William of Baskerville, is asked to investigate the unfortunate death of a monk who has fallen or been pushed from the Abbey's parapet. Ep 1

Songs of Praise
BBC One Sun 13 Oct 1.15 pm
Kate Bottley is in Birmingham on the day Cardinal Newman is declared a saint. There's congregational singing from the grounds of Northwood House and two hymns written by Cardinal John Newman, to mark the day of his canonisation.

Film: THE 13TH DAY
EWTN Sun 13 Oct 9:00 pm
(2009) A modern dramatization with a message of hope for a war torn world, based on the true story of three shepherd children from the village of Fatima, who experienced numerous visions, prophesies, and warnings from the Blessed Virgin Mary.

IN CONCERT: BACH'S SAINT MATTHEW'S PASSION
EWTN Mon 14 Oct 6 am
Bach's Saint Matthew Passion offers a unique depiction of the capture and crucifixion of Christ, using the words of the Holy Scriptures, often interrupted by the poetic interjections of the chorus, which are dramatic, lyrical and contemplative.

THE CHURCH UNIVERSAL
EWTN Tues 15 Oct 2 pm, also Fri 10.30 pm
SACRED, BEAUTIFUL AND UNIVERSAL: SACRED MUSIC FOR ALL ROMAN CATHOLIC LITURGIES - Fr. Joseph is joined by members of the Church Music Association of America to discuss how proper use of sacred music deepens the experience of the Mass by adding prayerfulness, beauty, and reverence.

Though None Go with Me
TG4 Thurs (night) 17 Oct 12.05 am
(2006) Starring Cheryl Ladd, Amy Grabow and Bruce Weitz. Directed by Armand Mastroianni. Elizabeth Leroy devotes her life to serving God but her faith is tested over the years as she has to overcome many hardships and sorrows.