This page previews upcoming TV and Radio Programmes, mostly in Ireland and the UK. This is for information purposes only and does not imply recommendation unless clearly stated otherwise. Some of the material is available live or for download/podcast/streaming from the websites of the relevant broadcaster.

Note: All times and dates are accurate at time of posting, but broadcasters can make changes so it's a good idea to double check in the daily papers/teletext etc. Watch also for regional variations, especially on BBC. The Irish channels, and EWTN can be watched online and through their various apps.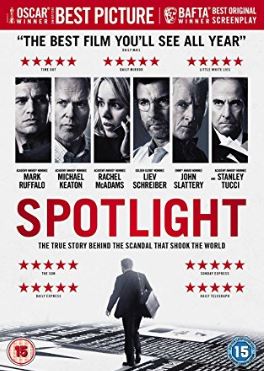 Late Late Movie: An Everlasting Piece
RTE 1 Sat (night) 20 July 1.10 am
(2000) Comedy. Director: Barry Levinson. Barry McEvoy, Brían F. O'Byrne, Anna Friel. Colm is a Catholic and George is a poetry-loving Protestant. In Belfast in the 1980s, they could have been enemies, but instead they became business partners, selling wigs. Some strong language.

QUEST FOR SHAKESPEARE
EWTN Sun 21 July 9 am
THE RIGHT TO CHOOSE -Themes of freedom and choice are seen as moral backbones among his dramas. Tensions exist between genuine free will and Calvinistic notions of predestination.

Songs Of Praise
BBC One Sun 21 July 12.45 pm
Marking the 50th anniversary of the first moon landing Claire McCollum visits Ely Cathedral and discovers astronaut Buzz Aldrin took Holy Communion on the moon.

Spotlight
BBC 2 Sun 21 July 10.45 pm
Drama about the Boston Globe's unearthing of a massive paedophilia scandal within the Massachusetts Catholic Archdiocese. See Faitharts review here entry of 10/8/18

IN CONCERT: GALA FROM BERLIN (2012)
EWTN Mon 22 July 6 am
The Berliner Philharmoniker and Sir Simon Rattle join Cecilia Bartoli and featuring dances by Brahms and Dvorak, along with Slavonic and Hungarian folk music.
Young Sheldon
RTE 2 Wed 24 July 7 pm
Sheldon becomes an unlikely ally when a tragedy in the community shakes Mary's faith.
Midsomer Murders
Virgin Media 3 Wed 24 July midnight
A Sacred Trust - Barnaby and Jones investigate the cloistered world of Midsomer Priory when a nun is found strangled. The detectives uncover a complex mystery involving holy orders, teenage romantic liaisons, African art and missing antique silver as the community is forced to open its doors to 21st-century policing. Former EastEnders actor Cliff Parisi (Minty) guest stars alongside Neil Dudgeon and Jason Hughes.