This page previews upcoming TV and Radio Programmes, mostly in Ireland and the UK. This is for information purposes only and does not imply recommendation unless clearly stated otherwise. Some of the material is available live or for download/podcast/streaming from the websites of the relevant broadcaster.

Note: All times and dates are accurate at time of posting, but broadcasters can make changes so it's a good idea to double check in the daily papers/teletext etc. Watch also for regional variations, especially on BBC. The Irish channels, and EWTN can be watched online and through their various apps.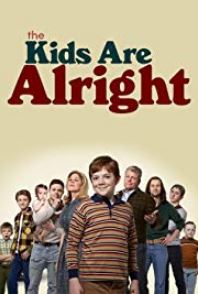 (RTE 2 Mon)


JANEY MARY
EWTN Thurs 2 July 7 pm, Thurs (night) 2 July 2 am, Fri 3 July 8 pm
The story of a young girl who is forced on the streets of 1940's Dublin to search for food and her friendship with an Augustinian priest, Fr. Benedict.
QUEST FOR SHAKESPEARE
EWTN Sun 5 July 9 am and Fri 10 July 5.30 pm
A look at the documentary and biographical evidence for Shakespeare's Catholicism. Included is evidence of his Catholic upbringing.

Songs of Praise
BBC One Sun 5 July 1.15 pm
In the year of Florence Nightingale's bicentenary and to celebrate the anniversary of the founding of the NHS, Katherine Jenkins is in central London with a new song to pay tribute to all carers on the frontline.

CONVERSATIONS THE WORLD OVER WITH RAYMOND ARROYO
EWTN Sun (night) 5 July 2 am and Tues 7 July 5.30 pm
Raymond Arroyo's conversation with the late TV actor, Carroll O'Connor. He spoke candidly about the loss of his son to drugs, his acclaimed career, his most famous role as Archie Bunker, and how his Catholic faith informed the roles he played.

NEW! IN CONCERT
EWTN Mon 6 July 6 am
Bach's Mass in B Minor, considered one of the greatest works in music history, is performed by Vienna's Bach Consort Wien under the direction of conductor, Rubén Dubrovsky.

Father Brown
RTE 1 Mon 6 July 4:45 pm and daily, weekdays
The Upcott Fraternity. Father Brown investigates murder in a seminary. (Ser 3 Ep 6).

The Kids Are Alright
RTE 2 Mon 6 July 7 pm
Peggy manipulates William into joining the church choir to keep him engaged in Catholicism. Sometimes warm and sometimes jaundiced.

Catholic Lives
EWTN Thurs (night) 12:30 AM
Iben Thranholm interviews visual artist Ingunn Cecelie Lyng about her work, weaving Stations of the Cross for a church in Larvik, Norway, and her faith over the years.