This page previews upcoming TV and Radio Programmes, mostly in Ireland and the UK. This is for information purposes only and does not imply recommendation unless clearly stated otherwise. Some of the material is available live or for download/podcast/streaming from the websites of the relevant broadcaster.

Note: All times and dates are accurate at time of posting, but broadcasters can make changes so it's a good idea to double check in the daily papers/teletext etc. Watch also for regional variations, especially on BBC. The Irish channels, and EWTN can be watched online and through their various apps. EWTN is also available on most satellite services.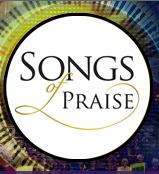 Mass
RTE One Sun 21 Feb 11 am
Fr Paul Thornton with a congregation and musicians from Brakenstown parish, Swords, Co. Dublin, marks the start of Lent with a Mass in the RTÉ studios, in Dublin, celebrating the work of Trócaire to overcome poverty and injustice in the developing world.

Songs of Praise
BBC One Sun 21 Feb 1.15 pm
Katherine Jenkins visits L'Abri fellowship in Hampshire to explore Christian faith and hospitality. She finds out about L'Abri's history and meets a family from Australia who have settled there. Radzi Chinyanganya meets a former stockbroker who found faith and changed career to help house the homeless. Music comes from congregations across the UK, including O Worship the Lord in the Beauty of Holiness and Table of the Lord, and Songs of Praise presenter Laura Wright joins the choir of Royal Holloway to perform Can You Hear Me?

IN CONCERT: ROSSINI - MESSE SOLENNELLE
EWTN Mon 22 Feb 6 am
From Germany, Rossini's Petite Messe Solennelle is conducted by Riccardo Chailly and performed by the Leipzig Gewandhaus Orchestra.

CHEERS
Channel 4 Thurs 25 Feb 7.35 am
My Son, the Father: Carla makes the most of her son Gino's decision to become a priest, while Sam finds a way to get even with John Hill after breaking a tooth on some crab salad from his restaurant. (S10 Ep15/26)

The Bishop's Wife
BBC 2 Tues 23 Feb 1 pm
As Christmas approaches, newly appointed young bishop Henry Brougham prays for guidance when he needs funds for his dream of a new cathedral. What he gets is the down-to-earth Dudley, who announces himself as the bishop's new assistant and immediately sets to work, but a new cathedral is not what Dudley has in mind.