This page previews upcoming TV and Radio Programmes, mostly in Ireland and the UK. This is for information purposes only and does not imply recommendation unless clearly stated otherwise. Some of the material is available live or for download/podcast/streaming from the websites of the relevant broadcaster.

Note: All times and dates are accurate at time of posting, but broadcasters can make changes so it's a good idea to double check in the daily papers/teletext etc. Watch also for regional variations, especially on BBC. The Irish channels, and EWTN can be watched online and through their various apps.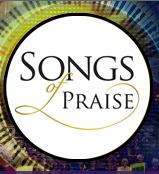 QUEST FOR SHAKESPEARE
EWTN Sun 24 May 9 am, also Fri (night) 29 May 12.30 am
THE PROBLEM OF OPHELIA - True identity of ghost, along with his Catholicism reveals he is a soul in purgatory, destined for heaven. Ophelia's relationship with Hamlet is discussed--is she innocent or does she share blame for her fate?

Songs of Praise
BBC One Sun 24 May 1.15 pm
Islands of Faith - Katherine Jenkins introduces uplifting stories of faith amidst spectacular scenery as she looks back to when Songs of Praise has explored islands around the UK coastline.

IN CONCERT: CHURCH SONATAS
EWTN Mon 25 May 6 am
Filmed at the Music and Beyond festival in Ottawa, Canada, famous pieces from Arcangelo Corelli and Wolfgang Amadeus Mozart are performed by the London Handel Players and the Chamber Players of Canada. No streaming, satellite only.

Father Brown
BBC One Mon 25 May 1.30 pm and daily, week days.
A fugitive takes sanctuary in St Mary's and asks for help. Father Brown is stunned to realise that the man in the confessional is Inspector Sullivan... and he's wanted for murder.