This page previews upcoming TV and Radio Programmes, mostly in Ireland and the UK. This is for information purposes only and does not imply recommendation unless clearly stated otherwise. Some of the material is available live or for download/podcast/streaming from the websites of the relevant broadcaster.

Note: All times and dates are accurate at time of posting, but broadcasters can make changes so it's a good idea to double check in the daily papers/teletext etc. Watch also for regional variations, especially on BBC. The Irish channels, and EWTN can be watched online and through their various apps.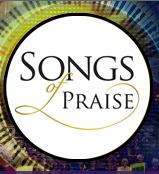 (Episode on the arts BBC One Sun)
THE QUEST FOR SHAKESPEARE
EWTN Sun 16 Feb 9 am, also Fri 21 Feb 5 pm
HIS FATHER'S WILL - Popular biographer Joseph Pearce continues his quest for the real Shakespeare with a look at the evidence that he was raised in a staunchly Catholic home.

Father Brown
RTE 1 Sun 16 Feb 10.10 am
The Wrong Shape – A apparent suicide case may in fact be murder!

Songs of Praise
BBC 1 Sun 16 Feb 1.15 pm
Sacred Inspiration - Katherine Jenkins explores sacred inspiration at St Mary's Kempley in Gloucestershire, home of unique 12th-century Bible paintings. Historian Dr Michael Carter explains their origins and expert Rachel Turnbull reveals the remarkable close-up detail. Katherine also hears about the Chapel of Our Lady in the Crag in North Yorkshire, a tiny space carved into a rock, which has become a place of pilgrimage for many Catholic visitors. JB Gill visits Bloomsbury Baptist Church in London, designed with unusually impressive architecture. He reveals its legacy of sacred music-making and progressive Christian faith. Katherine then meets PJ Crook, celebrated artist to the rock and pop world, who now uses prayer to inspire her paintings, including a beautiful altarpiece she has created for her home church in Gloucestershire.

JOHN DECHIARO PRESENTS: PEACE
EWTN Mon 17 Feb 6:00 AM
Enjoy the beautiful sounds of classical guitar, performed by John DeChiaro.

In Concert
EWTN Mon 17 Feb 6:30 AM
Music from the Carlow Choir of Alexandria, Louisiana. The group performs in St. Patrick's Cathedral in Dublin, Ireland.