This page previews upcoming TV and Radio Programmes, mostly in Ireland and the UK. This is for information purposes only and does not imply recommendation unless clearly stated otherwise. Some of the material is available live or for download/podcast/streaming from the websites of the relevant broadcaster.

Note: All times and dates are accurate at time of posting, but broadcasters can make changes so it's a good idea to double check in the daily papers/teletext etc. Watch also for regional variations, especially on BBC. The Irish channels, and EWTN can be watched online and through their various apps. EWTN is also available on most satellite services.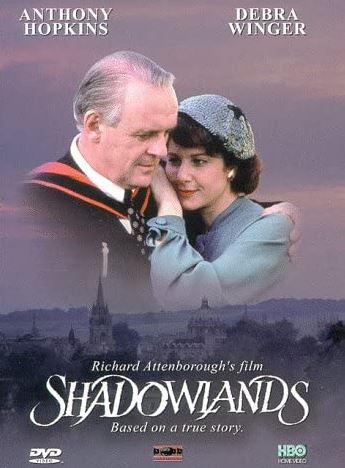 Film: Shadowlands RTE 2 Sat 25 June 11.35 pm(1993) Starring Anthony Hopkins, Debra Winger. C.S. Lewis, a world-renowned Christian theologian, writer and professor, leads a passionless life until he meets spirited poet Joy Gresham. Director: Richard Attenborough.
Joan of Arc BBC Two Sat 25 June 11 am and BBC Four Thursday . 10.40 pm(1948) Ingrid Bergman. Biopic of the young French saint.
QUEST FOR SHAKESPEARE EWTN Sun 26 June 9 am, also Fri night 12.30 amSHAKESPEARE'S SHOCKING CATHOLICISM: A brief look at the documentary and biographical evidence for Shakespeare's Catholicism. Included is evidence of his Catholic upbringing.
Sunday Morning Live BBC One Sun 26 June 10.30 amThe week's big stories and the ethical questions of the day.
Mass RTE One Sun 26 June 11 amMass celebrated by Fr. Tom Lalor of Tinryland parish in County Carlow, with a choir directed by Mary Amand O'Brien.
Father Brown RTE One Mon 27 June 8:10 am, and daily, weekdays The Laws of Motion: A day out at a local hill climb track ends with one of the drivers killed in a car crash. When Father Brown won't stop investigating, an infuriated Sullivan resolves to put an end to his meddling for good. (Ser 2 Ep 10)