This page previews upcoming TV and Radio Programmes, mostly in Ireland and the UK. This is for information purposes only and does not imply recommendation unless clearly stated otherwise. Some of the material is available live or for download/podcast/streaming from the websites of the relevant broadcaster.

Note: All times and dates are accurate at time of posting, but broadcasters can make changes so it's a good idea to double check in the daily papers/teletext etc. Watch also for regional variations, especially on BBC. The Irish channels, and EWTN can be watched online as through as through their various apps.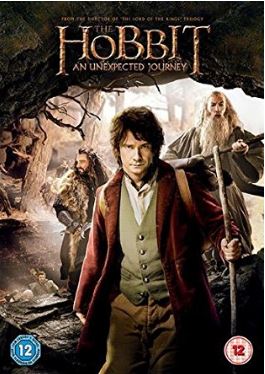 FILM: The Hobbit: An Unexpected Journey
UTV Sat 22 July 8.00 pm
(2012) Martin Freeman, Ian McKellen, Richard Armitage. Based on Tolkien's classic. Fantasy adventure film set within the fictional realm of Middle Earth. A young and rather reluctant Bilbo Baggins sets out with a company of dwarves to help reclaim their home on the Lonely Mountain, which has been invaded by the dragon Smaug, who is most unwilling to leave. Director: Peter Jackson

Songs of Praise
BBC 1 Sun 23 July 5:10 pm
Summer Worship. Katherine Jenkins explores the seaside resort of Hastings, revealing how the battle of 1066 changed British Christian history, and meets the volunteers from a local church who help mums by providing Moses baskets full of donations for newborn babies. Sean Fletcher finds out how Voces 8 are inspiring young people to take up choral singing, and Claire McCollum meets a young man whose faith has helped him to represent Great Britain at the World Transplant Games. Katherine performs the classic hymn Jerusalem.

IN CONCERT: ROSSINI - MESSE SOLENNELLE
EWTN Mon 24 July 6 am
From Germany, Rossini's Petite Messe Solennelle is conducted by Riccardo Chailly and performed by the Leipzig Gewandhaus Orchestra.

TOLKIEN'S "THE LORD OF THE RINGS" – ELVES, HOBBITS AND MEN
EWTN Wed 26 July 11 am
Author and Tolkien scholar Joseph Pearce examines Catholic themes in "The Lord of the Rings" epic saga, focusing on Tolkien's central themes --death and immortality, and explores the "everyman" characters.