This page previews upcoming TV and Radio Programmes, mostly in Ireland and the UK. This is for information purposes only and does not imply recommendation unless clearly stated otherwise. Some of the material is available live or for download/podcast/streaming from the websites of the relevant broadcaster.

Note: All times and dates are accurate at time of posting, but broadcasters can make changes so it's a good idea to double check in the daily papers/teletext etc. Watch also for regional variations, especially on BBC. The Irish channels, and EWTN can be watched online and through their various apps.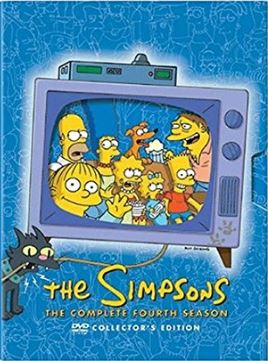 Mass
RTE 1 Sun 21 Oct 11:00 am
Mass for Mission Sunday from the parish of Clane and Rathcoffey, Co. Kildare, with liturgical music performed by the combined choirs of the parish, under the direction of Tony Hanway. The celebrant is Fr. Paul O'Boyle.


THE SIMPSONS
Channel 4 Sun 21 Oct 12.30 pm
Homer the Heretic - Homer has a vision from God and decides to start his own religion, which doesn't go down well with the neighbours.

Songs of Praise
BBC 1 Sun 21 Oct 2:55 pm
Christian Holidays. Josie d'Arby visits Lee Abbey retreat centre in Devon to find out why Christians take their holidays there and how it brings rest and refreshment to people from all over the world. JB Gill helps to distribute copies of the Gideons Bible around London and discovers how one of the charity's Bibles transformed the life of one young man. And a Christian couple explain why they spend their holidays on a canal boat studying the Bible and praying for others.
IN CONCERT
EWTN Mon 22 Oct 6 am
GALA FROM BERLIN (2012) - The Berliner Philharmoniker and Sir Simon Rattle join Cecilia Bartoli and featuring dances by Brahms and Dvorak, along with Slavonic and Hungarian folk music.

CATHOLIC AUTHORS
EWTN Mon 22 Oct 11 am
DAWSON - Fr. C. John McCloskey welcomes Dr. Jonathan Reyes, Assistant Professor of History at Christendom College to discuss English author Christopher Dawson.