This page previews upcoming TV and Radio Programmes, mostly in Ireland and the UK. This is for information purposes only and does not imply recommendation unless clearly stated otherwise. Some of the material is available live or for download/podcast/streaming from the websites of the relevant broadcaster.

Note: All times and dates are accurate at time of posting, but broadcasters can make changes so it's a good idea to double check in the daily papers/teletext etc. Watch also for regional variations, especially on BBC. The Irish channels, and EWTN can be watched online and through their various apps. EWTN is also available on most satellite services.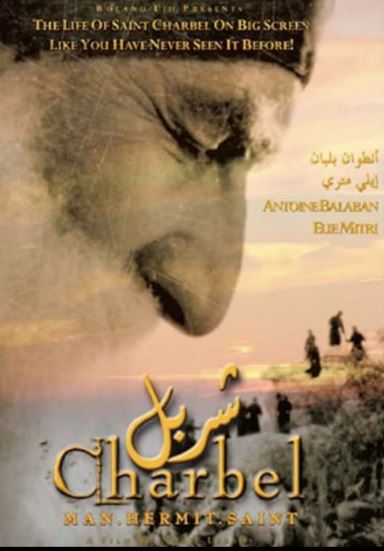 Father Brown BBC One Fri 3 Feb .45 pmThe Hidden Man: Chief Inspector Sullivan pays Father Brown a visit to warn him that Hercule Flambeau is on the run and wanted for a series of brutal murders. Ser 10 Ep 5
Father Brown RTE One Sat 4 Feb 7: 45 am Time Machine: Jacob is determined to prove a member of his family killed his father a year ago using a time machine.
THE QUEST FOR SHAKESPEARE EWTN Sun 5 Feb 9 amLOVE'S LABOURS, LOST YEARS: Popular biographer Joseph Pearce, continues his exploration of the evidence for Shakespeare's Catholicism with a look at the controversy surrounding his marriage, the baptism of his children, and more.
Songs of Praise BBC One Sun 5 Feb 1.15 pmAled Jones uncovers hidden gem churches in London with historian and tour guide Joanna Bogle. Irina Bradley, a tutor in traditional arts, explains the symbolism of icons and that she believes God healed her cancer after she prayed before an icon of Mary.
CHARBEL EWTN Sun 5 Feb 9 pmAn intimate biography of St. Charbel Makhluf, a Lebanese monk known as a healer and miracle worker. Living a solitary life, he dedicated himself fully to sharing and humility, uniting both Christians and Muslims.
In Concert EWTN Mon 6 Feb 6 amHOLOCAUST SYMPHONY NO. 3 - World-renowned pianist and composer Richard Nanes performs a powerful meditation of the Holocaust. Martin Bookspan delivers a commentary.
Father Brown BBC One Fri 10 Feb 1.45 pmThe Royal Visit: The visit of Princess Margaret to Kembleford is jeopardised when a school janitor is found murdered. Can Father Brown save the royal visit from being cancelled?