This page previews upcoming TV and Radio Programmes, mostly in Ireland and the UK. This is for information purposes only and does not imply recommendation unless clearly stated otherwise. Some of the material is available live or for download/podcast/streaming from the websites of the relevant broadcaster.

Note: All times and dates are accurate at time of posting, but broadcasters can make changes so it's a good idea to double check in the daily papers/teletext etc. Watch also for regional variations, especially on BBC. The Irish channels, and EWTN can be watched online and through their various apps.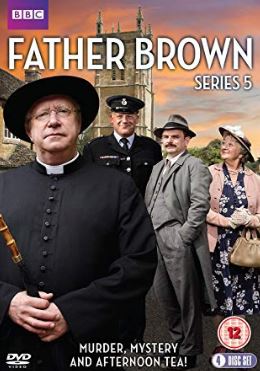 Father Brown
RTE 1 Sat 17 Nov 2:10 pm
"Star Of Jacob" A mysterious stranger, a missing donkey, an outbreak of laryngitis in the church choir and a kidnapped baby threaten to spoil Christmas festivities. Series 5 Episode 1

Mass
RTE 1 Sun 18 Nov 11:00 am
Fr Dan Joe O'Mahony is the with the congregation from Castleknock, Dublin. Music is by Bealtaine Choir and the Music Director is Rosalind O'Dowd.


Songs of Praise
BBC One Sun 18 Nov 1:15 pm
Gospel Choir of the Year. David Grant hosts a highlight in the Songs of Praise calendar, the Gospel Choir of the Year Competition 2018. In the first of two programmes, five of the best amateur choirs in the country take to the stage at The Albert Hall Nottingham to sing in front of the judges, including award-winning choir director Gareth Malone, gospel choir leader Karen Gibson and actor and singer Shaun Escoffery. The competing choirs are IDMC from central London, Keele University Gospel Choir from Staffordshire, Shalom Chorale from east London, Spring Into Soul from Worthing and C3 Vocals from Cambridge. There is also a performance of Blinded By Your Grace by The Kingdom Choir, who performed at the wedding of the Duke and Duchess of Sussex.
IN CONCERT: MISSA SOLEMNIS
EWTN Mon 19 Nov 6 am
A festive performance from the Staatskapelle Dresden, under the direction of Fabio Luisi, celebrating the heart-warming event of the reopening of the Frauenkirche (Church of Our Lady) in Dresden.