This page previews upcoming TV and Radio Programmes, mostly in Ireland and the UK. This is for information purposes only and does not imply recommendation unless clearly stated otherwise. Some of the material is available live or for download/podcast/streaming from the websites of the relevant broadcaster.

Note: All times and dates are accurate at time of posting, but broadcasters can make changes so it's a good idea to double check in the daily papers/teletext etc. Watch also for regional variations, especially on BBC. The Irish channels, and EWTN can be watched online and through their various apps.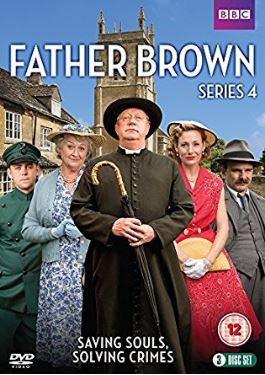 (RTE 1 Tues-Thurs)
The Art That Made Mexico: Paradise, Power and Prayers
BBC 4 Thurs (night)12 July 2.00 am
(Prayer) Series in which artist Alinka Echeverria explores the forces and ideas that have shaped Mexican art. Alinka explores how faith has always driven life in Mexico, and how the need for a visual image created a unique blend of Mesoamerican and Catholic faith. Artists were kept close to the elites in Mexico's ancient civilisations to depict the deities that were the foundations of the society's structures and beliefs. When the Spanish imposed Catholicism, the notion of venerating the divine using iconography already existed. And in some of Mexico's most spectacular art, iconography incorporating both Mesoamerican and Catholic belief can be found. This unique hybridity could only exist in Mexico, where art has long been crucial to the personal relationship between believer and the divine. Ex-votos paintings are offerings of thanks to saints and expressions of devotion. They have long been the preserve of poor and rural Mexicans, and depict very personal situations. Ser. 1, Ep. 3
Mass
RTE SUN 15 July 11:00 am
Mass of the Family from Co. Laois, specially composed by Tom Conroy. Celebrated by Bishop Denis Nulty with soloist Orla Fallon.

Songs of Praise
BBC 1 Sun 15 July 12:10 pm
Sacred Places. The programme visits the village of Walsingham in Norfolk, one of the country's most holy places and, as Pam Rhodes finds out, a major pilgrimage destination famed for its shrine dedicated to the Virgin Mary. Sean Fletcher joins pilgrims travelling to Mont St Michel in Normandy, and Katherine Jenkins spends the day with Brother David on holy Caldey Island.

IN CONCERT: GALA FROM BERLIN (2012)
EWTN Mon 16 July 8 am
The Berliner Philharmoniker and Sir Simon Rattle join Cecilia Bartoli and featuring dances by Brahms and Dvorak, along with Slavonic and Hungarian folk music.

Father Brown
RTE 1 Tues 17 July 3:30 pm
A mysterious stranger, a missing donkey, an outbreak of laryngitis in the church choir and a kidnapped baby threaten to spoil Christmas festivities.

Father Brown
RTE 1 Wed 18 July 3:30 pm
"Labyrinth Of The Minotaur, Lady Felicia's niece is suspected of murder while being looked after by Father Brown.

Father Brown
RTE 1 Thurs 19 July 3:30 pm
"Chedworth Cyclone, The" Father Brown investigates the death of a local boxer.