This page previews upcoming TV and Radio Programmes, mostly in Ireland and the UK. This is for information purposes only and does not imply recommendation unless clearly stated otherwise. Some of the material is available live or for download/podcast/streaming from the websites of the relevant broadcaster.

Note: All times and dates are accurate at time of posting, but broadcasters can make changes so it's a good idea to double check in the daily papers/teletext etc. Watch also for regional variations, especially on BBC. The Irish channels, and EWTN can be watched online and through their various apps. EWTN is also available on most satellite services.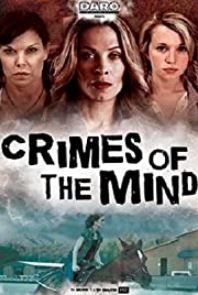 Crimes of the Mind
RTE 2 Sat (night) 10 April 1.50 am
(2013) Director: John Murlowski. Christina Cox, Paula Trickey, Tina Ivlev. A woman spends five years trying to get her brainwashed daughter back from a cult.

The Simpsons
Channel 4 Sun 11 April 8.05 am
The Greatest Story Ever D'ohed: Ned Flanders invites the Simpsons on his church trip to the Holy Land, where Homer fails to take a proper interest in the local history and culture, despite the efforts of an eccentric tour guide (guest voice Sacha Baron Cohen).S21 Ep 16

QUEST FOR SHAKESPEARE
EWTN Sun 10 April 9 am, also Fri (night) 16 April 12.30 am
PORTIA, GATE OF VIRTUE- The Merchant of Venice offers an introduction to Shakespeare's Catholicism. Illusions in the subtext of this play point to martyred Jesuit, St. Robert Southwell.

Mass
RTE One Sun 11 April 11 am
The Bishop of Kildare & Leighlin, the Most Rev. Denis Nulty, celebrates Mass on the Second Sunday of Easter in the RTÉ studios in Donnybrook. Music is by RTÉ Cor na nÓg, directed by Mary Amond O'Brien.

Songs of Praise
BBC One Sun 11 April 1.15 pm
Aled Jones visits Newstead Abbey in Nottinghamshire to explore its 850 years of history. Curator Simon Brown explains how the abbey began as an Augustinian priory and it is thought one of the priests was Friar Tuck, one of Robin Hood's Merry Men. There is music from Nottingham's Albert Hall, Margaret Keys performs Ave Maria, and Aled Jones performs one of his favourite hymns, Make Me a Channel of Your Peace, in Newstead Abbey's Japanese garden.