This page previews upcoming TV and Radio Programmes, mostly in Ireland and the UK. This is for information purposes only and does not imply recommendation unless clearly stated otherwise. Some of the material is available live or for download/podcast/streaming from the websites of the relevant broadcaster.

Note: All times and dates are accurate at time of posting, but broadcasters can make changes so it's a good idea to double check in the daily papers/teletext etc. Watch also for regional variations, especially on BBC. The Irish channels, and EWTN can be watched online as through as through their various apps.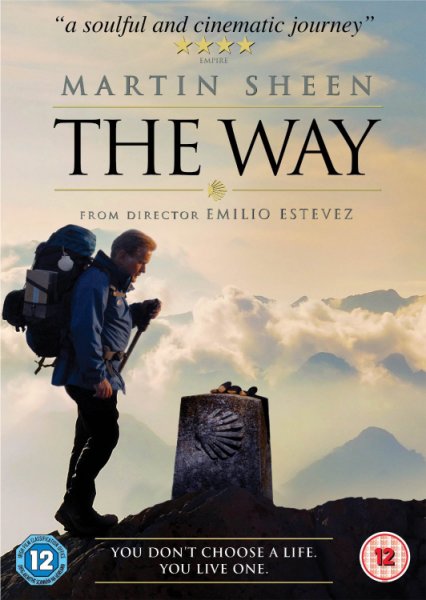 Father Brown
RTE 1 Sat 12 Aug 9:25 am
"The Flying Stars" Father Brown becomes embroiled with a theatrical family when he discovers that a supposed tragic drowning was actually murder. (Followed By News And Weather) Series 1 Episode 2

FILM: The Way.
BBC 2 Sat (night) 12 Aug 12:15 am
(2010) Drama. A conservative American ophthalmologist travels to Europe to recover the body of his deceased son, who died while attempting to make the pilgrimage from France to Spain's Santiago de Compostela. Once there, he resolves to take the journey himself, in an effort to understand both himself and his late son. Starring Martin Sheen, Emilio Estevez, Deborah Kara Unger, Yorick van Wageningen, James Nesbitt, Tcheky Karyo. Dir: Emilio Estevez.

Father Brown
RTE 1 Sun 13 Aug 10:00 am
"The Wrong Shape" Father Brown suspect a poet's suicide may be murder. Series 1 Episode 3

Mass
RTE 1 Sun 13 Aug 11:00 am
On the occasion of their 50th anniversary, Mass for Sunday comes from the Church of Mary Immaculate in Rahara, Co. Roscommon, with music from the Rahara Parish Choir, directed by Jenny Darcy. The Celebrant is the Rev. Fr. Ray Milton, with con-celebrant Fr. Michael Donnelly.

THE SIMPSONS
Channel 4 Sun 13 Aug 2:00 pm
Thank God It's Doomsday - Homer predicts that the Rapture is coming in a week, and an incident with Krusty's blimp convinces everyone that he's right.

Songs of Praise
BBC 1 Sun 13 Aug 5:00 pm
New Wine. Josie d'Arby joins thousands of Christians at the annual New Wine gathering in Somerset, and Connie Fisher visits Abbey Road Studios on the 50th anniversary of The Beatles' song All You Need Is Love.

IN CONCERT: FAURE REQUIEM - PAAVO JARVI AND L'ORCHESTRE
EWTN Mon 14 Aug 6 am
The Orchestra of Paris performs Gabriel Faure's Requiem, often referred to as a "lullaby of death."

Mass For The Feast of The Assumption
RTE 1 Tues 15 Aug 10:00 am
A Eurovision Mass from the church of St Joseph de La Tour-de-Trême in the Gruyère region of Switzerland. The celebrant is the Abbot, Bernard Miserez and the preacher is Canon Claude Ducarroz, with commentary from Michael Kelly.

THE SIMPSONS
Channel 4 Tues 15 Aug 11:00 am
Homer vs. Lisa and the 8th Commandment - Homer gets illegal cable TV installed, but Lisa pleads with him to get rid of it after learning the eighth commandment and worrying that the Simpsons will burn in hell for stealing.

FILM: Quo Vadis
BBC 2 Thurs 17 Aug 2:30 pm
(1951) Lavish epic of power, passion and intrigue set in Imperial Rome. Under the Roman Emperor Nero, Christianity is outlawed and punishable by death. The beautiful daughter of a Roman general is forced to choose between her religion and her lover. Starring Robert Taylor, Deborah Kerr, Peter Ustinov, Leo Genn, Patricia Laffan, Finlay Currie. Dir: Mervyn LeRoy.

THE SIMPSONS
Channel 4 Thurs 17 Aug 6:00 pm
I'm Goin' to Praiseland - Ned opens a Christian amusement park, but is disappointed when the tame religious attractions prove unpopular. But then visitors start to have visions...