Christmas Resources for Religious Education - Blog Entries
6/12/11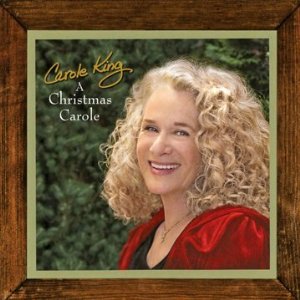 Got another new Christmas CD. A Christmas Carole is a cleverly titled album from singer-songwriter Carole King ("You've Got a Friend" among others), just released. For the most part these are secular standards like "Carol of the Bells" "Have Yourself a Merry Little Christmas" and "Sleigh Ride", and they're sung well. There's also the traditional Jewish "Chanukah Prayer", and the more Christian "Do You Hear What I Hear". "My Favourite Things" was an unusual addition, though there are some Christmas references ("Doorbells and sleigh bells and schnitzel with noodles"!). All in all it's a pleasant work but I'd like it to have been more adventurous, with some more original songs - the nearest we get is "Christmas Paradise" and "New Year's Day", both co-written by King's daughter Louise Goffin. You can hear track samples and watch a related video at Amazon.
1/12/11
It's that time of year again, time to whip out the Advent and Christmas music. I love it! My article suggesting resources for the season is here and this year I've added a playlist of Advent songs that I think would go down well. I did Advent services with junior classes during the week and used mainly O Come O Come Emmanuel by Kim Hill from her "Real Christmas" album (the can be heard on the playlist) and John Angotti's Prepare Ye the Way from his Christmas album.

So far I've got no new Christmas albums this year (any ideas?), but I did come across the EP "Christmas Sky" by a Californian Singer J Peter Boles. I hadn't heard of him before, but I was impressed - he remonds me of Tom Paxton. There are fine roots/acoustic versions, with tasty guitar and mandolin, of God Rest Ye Merry Gentlemen, Silent Night, Go Tell It on the Mountain and Dona Nobis Pacem, along with one new song Warm Winter's Eve in December which tells the nativity story from the innkeeper's perspective - see clip above left. On his website you can hear samples of the tracks and download one of them for free.
6/1/11
On the feast of the Epiphany .... I've been putting together some resources, old and new, on the Three Wise Men. I usually get some classes out of this theme in the first week back after Christmas, though first day back is usualy closer to the 6th than it is this year. I've organised a short playlist, featuring two versions of the song We Three Kings. The Roches version is rather tongue-in-cheek but I like it. John Michael Talbot's version is beautiful and more conventional. Then there's T.S. Eliot reading the Journey of the Magi. I've added these and more, including video clips to a special new Wise Men Page so you can play them from there. I've also added links to relevant poems stories and images.
28/12/10
I was looking forward to BBC's Christmas drama The Nativity, but a little nervous as well - in the wrong hands it could go pear shaped.
First off it was great that BBC put such resources into creating a new Christmas drama on the nativity events without which Christmas is meaningless. Tony Jordan's script was respectful of the original story, mainly from Luke and Matthew, and there was little revisionism or iconoclasm.
As might be expected nowadays the approach was naturalistic - Gabriel (played by John Lynch) appeared as just a normal guy, no flapping wings, though he did come and go rather mysteriously. He visited Mary to bring her the striking news that changed everything, and made a low-key visit to the shepherds - no angels sweetly singing o'er the plain. The star of Bethlehem was a distinctive planetary alignment that produced a great light over the town, but fortunately there was no ambiguity on the virgin birth.
The core of the story was the touching relationship between Mary and Joseph and this was done quite well. As Mary, I thought Tatiana Maslany hit all the right notes - she was holy, young, vulnerable, loving and very human. Joseph, played by Andrew Buchan, was young, sincere, witty and physically awkward. Mary was described as "such a devout girl", and Joseph admired her purity, but at one stage when he got just a tad familiar she reminded him of this - there was no rush, they would have their whole lives. Joseph accepted, but passed a comment about chastity rules being made up by elders with ugly wives! His reaction to Mary's pregnancy was more negative than we normally see and he didn't come to accept Mary's version of events until the birth, even after his dream. The journey to Bethlehem for the census was particularly frosty between them. I thought the moment of insight, moving as it was, was delayed too long.
Running parallel to the main plot line were the stories of the three wise men and a representative shepherd, Thomas, who struggled to pay his taxes and look after his wife and child. He was drifting away from God and driven to attack a Roman soldier, but his faith was restored when he visited the Messiah. Much was made of the Magi and their quest for the new king. However they visited Bethlehem on the night of the birth, and without paying their respects to Herod, who is portrayed as an insecure and feverish psycho - the most repulsive portrayal I've seen, by Vincent Regan (no relation!).
The journey motif was well portrayed - Mary and Joseph journeyed to Bethlehem from the north as the Magi travelled from the east. There was one striking scene with the white camels galloping through the night. The final nativity scene, as the key characters converged on the stable, was portrayed in a very traditional way and was quite moving.
Normally when I go back to school after the holidays I do some work on the three wise men, and I'll probably use some clips from this production. For school use there are also some useful clips for teaching about the idea of the Messiah, especially when Herod is talking about the concept. The portrayal of Mary and Joseph's courtship might strike a chord with young people, though I'm not so sure about Joseph's dig, however tongue-in-cheek, at the idea of chastity before marriage.
18/12/10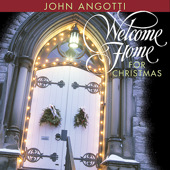 Have been doing a few Advent Services in our school's prayer room in the last few days, a useful antidote to the Christmas tests. I have plenty of Advent/Christmas music that I like using but I also like to introduce some new material each year. This year I got hold of John Angotti's album Welcome Home for Christmas - it's an excellent album, a fine mixture of originals and tastefully done classics. Particularly useful for Advent is his song "Prepare Ye The Way". Apart from using it for meditation it's particularly suitable for school/youth choirs. The album is available as a download from iTunes (where you can hear short song samples, but these don't do it justice as lots of the songs have Christmas surprises built in) but even better you can get it in Ireland from a private source - just email using the contact link on left and I'll send the details.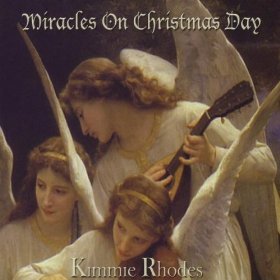 I've added a few other new Christmas albums to the collection this year. Kimmie Rhodes' Miracles on Christmas Day is a folk/country flavoured album featuring many original songs and a few Christmas classics. It has a charming gentleness - I especially like "Angel Unawares" and the the title track. It's beautiful for home listening but I can't see myself using it in school as I don't find that country flavoured music goes down too well. The only song I'd have a question mark over is her cover of Patty Griffin's "Mary". The message here seems to be that Jesus breezes off on his public mission leaving Mary to clean up. But Jesus is described as a man "who served the world proud" and maybe it's just a warm but ironic take on the way sons often leave messes for their mothers to clear up!. Samples of the songs can be heard at Amazon.

O Night Divine is a 2008 Christmas album from US Cajun band L'Angelus who toured Ireland last summer. The songs are mostly Christmas classics, but given a fresh folk/roots treatment that enhances the familiar material. I especially liked "The First Noel" which features some gorgeous piano playing (the instrumental work on the whole album is excellent), and I've already used "O Come O Come Emmanuel" in my Advent services in school. Another standout track is "A Child is Born", band member's Stephen Rees' original musical arrangement of the GK Chesteron poem "Song of the Cradle".
8/12/10
On the topic of Christmas music: Last Wednesday morning on the The John Murray Show (RTE Radio 1) I heard a really weird one – Shane McGowan of the Pogues joining the Priests for "Little Drummer Boy/Peace on Earth" (video on left) – from The Priests new Christmas album. It certainly works as an oddity, and it's growing on me. It helped when the Priests appeared on the Late Late Show last Friday night on RTE 1. They gave some background into the recording – the reservations some had about the collaboration, how it worked so well in the studio, how McGowan and the Priests prayed together at the end of the recording session. The Spirit moves in very mysterious ways! Their live singing of "O Come All Ye Faithful" in the studio, with orchestra and chorus, was impressive – presenter Ryan Tubridy and the audience responded enthusiastically.
It wasn't the only musical treat last week. On Thursday's Today With Pat Kenny (also RTE 1), American singer-songwriter Kimmie Rhodes sang a beautiful track from her new Christmas album "Miracles on Christmas Day", a mixture of classics and originals, some religious. As I watched the snow falling on my roof window she sang "silent snowflakes drifting down", from the song "One More White Christmas". Ironically, her gig in the Naul, Co. Dublin, that night was cancelled due to the snowflakes!
On Today With Pat Kenny last Monday morning the Palestrina Choir sang "Hark The Herald Angels Sing" live in studio and accompanied by Darren Magee, to mark RTE Radio 1's official start to Christmas music. I'd suspect the choir will get more applications after this outing, and it's not their only one this Christmas as conductor Blathnaid Murphy pointed out – lots of concerts coming up, including a carol service in the Pro-Cathedral where the choir is based on Sunday 19th December and a fund raiser for Temple St hospital on Wednesday 22nd December. And if you miss those there's always the Christmas album "Christmas with the Palestrina Choir".
10/11/10
If you like that last video here's another in a similar vein, a fine version of Angels We Have Heard on High, also by Sixpence None the Richer. This song and other Christmas classics are available on the band's album "The Dawn Of Grace" (2008). Sample and/or buy the album at 7Digital. "The Dawn Of Grace" features 8 Christmas classics and 2 original recordings! Also includes "Silent Night" (see below) featuring Dan Haseltine from Jars Of Clay
9/11/10
Admittedly it's rather early to be listening to Christmas music, but I came across this version of Silent Night by the group Sixpence None the Richer and thought it deserved an airing. Nice animated video to go with it as well - probably more suitable for primary than secondary school. Have got two new Christmas albums this year so far - more of those anon. For more Christmas music from past years click on the Christmas link in the "Previous Blogs" section on the left.
8/12/09
I love this time of year for the music. I've been using Christmas songs at Advent Prayer Services as usual. My article (here) on Advent and Christmas Resources gives an idea of the material I'm using. This year also some of my third year students are doing the journal title on special times of the year, concentrating on Christmas, so today we had a class on Christmas music, with clips of various songs, including ones they suggested themselves. I had most of them on CD or tape, but the 7Digital music download site is good for finding some clips (free) or whole songs (cheap!). One request was for Mistletoe and Wine - not one of my favourites! But they knew it well and even joined in the singing.
There are some interesting new Christmas albums out this year (see recent additions to the news page). Strangest of all must be Bob Dylan's Christmas in the Heart - I've been listening to some of preview clips on CD Universe and it's certainly an acquired taste! Christmas with gravel! I've noticed that some performers are not inclined to mention Christmas in their album titles - e.g. Sting's new album If on a Winter's Night, Midwinter Graces by Tori Amos and Song For a Winter's Night by Tommy Fleming all these, especially the latter, feature many Christmas songs and carols, so is this olitical correctness or an attempt to reach a broader market?
1/12/08
Trying to get my act together for Advent! Had a prayer service with my 2nd Year class today and this year I hope to have one for each of the Mondays of Advent so we can light the appropriate candles - must dig out some more Advent prayers. There will be no shortage of music though - today I used O Come O Come Emmanuel by Kim Hill from her Real Christmas album - it's a contemporary version that seemed to go down well, and Prepare Ye The Way by John Michael Talbot from his New Earth album. I used prayers from the old Time to Live textbook.

Have uploaded an article I wrote for An Tobar magazine about Arts Resources for Christmas and Advent, so I hope teachers will find some of the material useful.
20/1/08
I got great mileage out of the Three Wise Men in the first week back to school after Christmas. My freshest resource was the recently broadcast Liverpool Nativity (BBC) - a modernised version of the Nativity Story (see below for full review). Junior Cert students were quite positive but some 6th years were critical (they often are, and grouchy too!), not liking the use of modern music in such a context and criticising the acting and singing (I can see where they're coming from on that score). Mostly I just used the clips featuring the Wise Men, and even after seeing it several times I still enjoy it, especially where they bring the gifts and sing Lady Madonna. I also used some poetry, like Eliot's Journey of the Magi, but a few found this a bit downbeat fore the season. I got more positive feedback than I expected from the Powerpoint I did on the Wise Men in artwork through the centuries. Finally I used some music - including We Three Kings, the Roches' version, which was quite popular, especially with the juniors, as they liked the upbeat tempo. All the printed materials I used and the Poweroint show, are available on request (use contact link on left).
27/12/07
The most striking programme I saw over Christmas was The Liverpool Nativity on BBC - shown live on BBC 3 and then repeated on BBC 1 on the Sunday before Christmas. It was a modernised nativity play recorded live on the streets of Liverpool, featuring rock and pop music associated with the area. There was some slight controversy beforehand, but I thought the whole affair was entirely respectful of the Christian story.
It was the style rather than the substance that was unorthodox. The narrator was the Angel Gabriel! Soap actor Geoffrey Hughes (ex Coronation St I think) had "Gabriel" printed on his leather jacket, and wings painted on the back of it - subtle and imaginative I thought, rather than tacky. As the Annunciation approached he declared that Mary was a virgin, saving herself for her marriage to the beloved Joseph. Mary was a waitress in a Liverpool café, Joseph an asylum seeker trying to fit into his new country. Herod was transformed into Herodia, a ruthless and power hungry government minister with her own slimy spin-doctor, anxious to crush any messiah that might threaten her position. The Three Wise Men travelled by Rolls Royce, delayed on their way by the rush of last minute shopping on Christmas Eve!
The political subtext was less than subtle, with Herodia eroding civil rights to pursue her "war on terror", and talk of "régime change". She decided to score some political points with a roundup of asylum seekers, causing Joseph to have to be registered. To an extent I felt that a modern political agenda was being imposed on a timeless story, but then the political realities of the time were part of the original Christmas story, and pleas for a compassionate treatment of vulnerable people are still at the heart of that story. This wasn't claiming to be a historical presentation of the nativity, but a revisiting of an crucial event, seeing it through the lens of modern times, not a cheap effort to make it "relevant", but a creative and bold attempt to shake us into looking again at a story whose impact may have been dulled by everything from over familiarity to crass commercialism.
Much of the story was conveyed in song, and instead of opting to write new material for the occasion the producers chose songs associated with Liverpool. Obviously they weren't written with the nativity in mind, and not every word of every line fitted the context, but broadly they captured the spirit of the event, and this reworking gave them a whole new set of meanings. I, for one, won't hear them again without being reminded of this new layer of meaning related to the birth of Jesus. Needless to say, Beatles songs were prominent. Not surprisingly, All You Need is Love was the main anthem for the night, while Let It Be (sung as the shepherds and other visitors approached the crib) and Lady Madonna (sung by the Wise Men in the crib) seemed particularly suitable. Mary got to sing My Sweet Lord, but here it was in reference to her devotion to Joseph - their love story was very tasteful and convincing. I cringed when I heard one of the "shepherds" stating into John Lennon's Imagine. I know it's often seen as a deep meaningful song, but personally I find it bland - "imagine there's no heaven … and no religion too" as if such ideas were too divisive and had to be dumped to achieve world peace! Yet, whether by design or happy accident, the song was placed rather crucially - sung by a shepherd before the angels arrived to announce the good news. No need for such wishy washy and aimless sentiments after that!
Considering that the event was live across several Liverpool venues, with the actors dancing, running and singing, the few bum notes were understandable, and I loved the understated musical accompaniment - most songs were backed by simple guitar, violin and accordion arrangements, busker style, with an orchestra and choir for the big numbers.
On TV and Radio over Christmas there were plenty of carol services, plenty of religious songs on the mainstream music programmes, good coverage of religious services, and all that was welcome and important, but here was an imaginative programme that got thousands of people onto the streets of Liverpool to celebrate the Nativity without diluting the story, that got thousands more watching it on TV, and that blew out of the water any idea that the Christmas story hasn't got something compassionate and challenging to say to a 21st century audience.
Watching the programme I wondered what use I could make of it in religion class - mostly for next year. I normally show the Annunciation clip from Jesus of Nazareth, but this will make for an interesting contrast - Mary gets the news as she works in a café - Gabriel announces it to her in a disembodied voice only she can hear, and how she and Joseph cope with the news is really well done. After Christmas I normally do some classes on The Three Wise Men (more of that soon) and this year I will use some of the clips showing them meeting Herodia, and visiting the crib. When I do classes with Transition Year on religious themes in music and drama, many of the scenes should prove useful.
23/12/07
Finally on holidays! Such a relief. To finish up I did a Christmas themed prayer service with third year students. They were wired, but I struggled on! Used a few Christmas meditations, with some seasonal music – Go Tell It on the Mountain from Jams Taylor's Christmas album, recently re-released, Angels We Have Heard on High by Kim Hill from her Christmas album and to finish with the upbeat Immanuel from Amy Grant's first Christmas album. There's so much more great material at Christmas, I'll be reluctant to put it away in January. But I'll get some more mileage out of it – first week back at school I usually do a few classes on the Three Wise Men, interesting characters with a lot to say to 21st Century Christians, and quite a few songs and poems have been written about them. For last class with Transition Years (15/16 year olds) I did a class looking at a little of the artistic side of Christmas – a few Christmas songs, along with T.S. Eliot's poem The Cultivation of Christmas Trees. Earlier I had used Randy Stonehill's song Christmas at Denny's for the Christmas assessment. The answers were insightful, but some found it somewhat depressing for Christmas – it's about a guy fallen on hard times who is trying to find hope again.
4/12/07
One thing I love about Advent and Christmas is the music. I love digging out the CDs and tapes. The season seems to bring out the best in composers. I like every year to add to the collection, but haven't come across anything new I want to get this year yet (any suggestions?), though I have ordered a CD to give as a present – Merry Axemas features Christmas songs done as electric guitar instrumentals done by some of the best players, like Steve Vai, and Joe Satriani. Check it out on Amazon, there are sound samples, but I doubt if it's going to have wide appeal!
Had an Advent Prayer service with the third year students a few days ago, and had to whittle music down to three pieces – tough choice! I used Prepare Ye the Way by John Michael Talbot (from his New Earth album) – a great and tough song, what John the Baptist might have sung in the desert! Michael Card's The Promise is another excellent song for the season, available both on his Christmas album The Promise – A celebration of Christ's Birth, and on The Final Word, part of his trilogy on the life of Christ. Finally I wanted something on the Immanuel theme – spoiled for choice here! I used Amy Grant's Immanuel from her second Christmas album Home for Christmas. Later on I'll flag some songs that deal with the Three Wise Men – suitable for classes immediately after Christmas. Apart from the album's mentioned I also find the following useful: Kim Hill – Real Christmas; Peter, Paul and Mary – A Holiday Celebration; John Michael Talbot – The Birth of Jesus; Kathy Mattea – Good News; The Roches – We Three Kings; Amy Grant – A Christmas Album; Amy Grant – A Christmas to Remember; The Hutchisons - Christmas. This music is mostly in the folk/acoustic rock/contemporary vein. Most of the albums can be tracked down on Ebay, Amazon, Christian Discs, while the Hutchisons album is available from their own site here.
19/12/06
Had a Christmas themed prayer service today, again using readings in old third year book A Time to Live, along with some music, including O Come All Ye Faithful - a beautiful acoustic guitar accompanied version by Amy Grant (her Christmas albums have some beautiful material), along with Celebrate the Child by Michael Card, from The Final Word album (part of his life of Christ trilogy), unfortunately not on his Christmas album. One of the guys in class didn't like my choice of music so I challenged him to bring his own - it worked as background music for the readings, though not very seasonal (thanks David). They seem to like the prayer room visits, and sometimes ask for them, though some of the lads can be frisky, not at ease with quiet time.
Have been listening to the Hutchisons Christmas CD and it's a beauty. Beautiful harmonies and folk stylings on mostly traditional material (see news page for more details. Not very seasonal, but I saw two films recently with religious themes - Nacho Libre features Jack Black as a monk trying to reconcile his religious vocation with his desire to be a wrestler, and coping with his puppy love feelings for an attractive nun. Yes, it's weird and quirky, and mostly in good taste, though some of it is hovering on the borderline. It certainly is well disposed towards religious faith (I think anyway). Director is Jared Hess, also director of the also wacky and charming Napoleon Dynamite. Also saw Millions, by Trainspotting director Danny Boyle. It's also got a subtle sense of humour, with a strong sense of childhood innocence also - a young boy finds a load of money and thinks it's been sent by God for him to give away to the poor. But that's not as easy as he thinks. A cute touch is the way he is visited by a variety of saints. Not quite suitable for all ages as the father of the boy (widowed) has an affair and the kids look up a dodgy image on the web.
14/12/06
It's a great season for faith and the arts. Christmas seems to bring out the best in creative people who put their mind to it. Look at those beautiful Christmas Songs. I used a few today in Religion class when we went to the Prayer Room for an Advent-themed service. The Advent Wreath (thanks Mary!) was a great focus, I used the Advent service from the old Veritas RE book for third years, and for music I used Oh Come All Ye Faithful by Kim Hill, from her Christmas album, Real Christmas. It has a nice soft rock fell with an electric guitar solo for the lads! Michael Card's The Promise was perfect for the occasion (from his album of the same name) and to finish up I played Amy Grant's Immanuel, God With Us. Next week I think I'll try a Christmas service. There's such a small window of opportunity for this wonderful music.
Wanted to do a Christmas themed class with Transition Year students next week. Now I find there off ice-skating that day, so I've decided to give them a Christmas themed exam instead, tomorrow. Think I'll give them some questions on Eliot's Journey of the Magi, or Kavanagh's Advent. Eliot's The Cultivation of Christmas Trees is a possibility but perhaps a bit difficult. For a musical question I'll use the superb Christmas at Denny's from Randy Stonehill's Return To Paradise album - that's a beautiful song that works traditional imagery into a modern setting "There's a star on the sign at the Texaco station ….". It's a hard one to track down - Ebay is the best bet. Stan Freberg's Green Christmas comedy track sending up the commercialisation of Christmas might be on the line up too - Brendan Balfe plays it regularly on RTE Radio. For a fuller treatment of the modern Christmas music available see my article on site.